Put this on your "MUST DO" list: Create a safety profile on the Arkansas Smart911 system. I just finished creating my Safety Profile yesterday, and the process was simple. And I love how comprehensive the system is. I was able to give specific instructions for how to find our house, where our bedrooms are located, how many people are in the house, how many pets, and the system also let me put a photo of our house on file so it's easier to find.
I even uploaded photos of each member of the family so that if, God forbid, a child goes missing then 9-1-1 will already have a recent photo to use when locating that child. I'm a big believer in being prepared for "just in case" situations, so I'm definitely feeling better now that all that important safety info is available if 9-1-1 responders ever need it.
Arkansas was the first state in the country to adopt this online system that lets users put important information on file so emergency 9-1-1 responders will have access to those details in case of an emergency. And if you only use a cell phone instead of a land line, you really need to create this safety profile online because it will link your mobile number to your specific home address, which will make it easier and faster for emergency help to get to you. (Without more specific info, the 9-1-1 dispatcher can locate a person using a cell phone within about a 300-yard area. Emergency personnel report that about 70 percent of emergency calls are now made from cell phones.)

Help your older parents fill out one of these safety profiles, too. Older people often have multiple medications they take daily or ongoing medical conditions (heart condition, blood pressure, memory loss, etc.), and this system will let you make note of those things that emergency responders might need to know.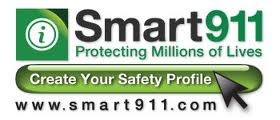 Here's how it works:
You fill out a Safety Profile by going to the Smart911 website.

(Click here if you want to go there now.)

After filling out the Safety Profile and linking your cell phone and/or land line to your address, the system will confirm your registration instantly. (You can register more than one phone number to your address.)
If you call 9-1-1, the information in your Safety Profile will be displayed to the Emergency 9-1-1 responders who will use that info to find you faster and give you the appropriate help. (If someone in your family has a severe allergy or has other medical conditions such as autism, hearing loss, seizure disorder, or uses a wheelchair, for example, responders will already know those details as they're on their way to your home.)
The information is only displayed on the 9-1-1 computer monitors for 45 minutes. It CAN NOT be accessed by anyone for any reason at any time. It is only activated when one of your registered phone numbers calls 911. This is what makes your info safe and secure. (The system does not ask for Social Security numbers.)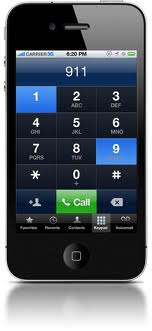 Your Safety Profile can be updated at any time and you will be reminded to update and/or verify your profile every six months so your information remains current. (Be sure to always put recent photos of your kids in the system.)
The Safety Profile also allows you to enter the make, model and color of the car you drive along with your license number, which would be helpful if you need to call 9-1-1 from the side of the road. You can also enter the address of the place where you work, in case you need to call 9-1-1 from your office.
With the standard 9-1-1 system, the operator will only know your phone number and your approximate address when you call. (For example, apartment buildings with multiple units can be challenging.) If you fill out a Smart911 Safety Profile, the 9-1-1 operator will have much more detailed information to pass along to the people trying to help you.
This is a great example of how technology can make our lives safer, so we hope you'll take advantage of it to help protect yourself, your kids and your parents. For more info on the Arkansas Smart911 system, click here to read about it on the official Arkansas.gov website.