By Andi Douglas, mama of 3 and nwaMotherlode.com beauty editor
When the kids head back to school, it is glorious! Freedom, sweet freedom!
For the first few weeks.
Then the after-school activities start to feel impossible and the homework assignments continue piling up — and the morning fights over what to wear because your daughter REFUSES TO WEAR THE CLOTHES YOU BOUGHT HER! Okay, deep breath. I had a point.
As we get back into the swing of things, I'm finding my summer makeup of chapstick, tinted moisturizer and mascara is not enough for all of the meet-the-teachers and PTA meetings. I look less "I've been hanging at the pool all day" and more "I just rolled out of bed and may have forgotten my bra".
Yikes, not the look I'm going for. But it is still way too hot for full makeup that is probably going to melt off sitting at soccer practice anyway. Luckily, there is a magical product that lights your whole face up, adds color and makes it looks like you care (even if you kind of don't) and that is lipstick. As Elizabeth Taylor said, "Put on some lipstick, and pull yourself together."
When you are still in the in-between stages of summer and winter makeup, the perfect solution is tinted lip balms. They add color while still hydrating when you are sweltering in the sun and will prep your lips nicely for the drying, winter months ahead.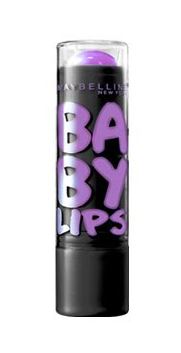 Maybelline Babylips lip balm is my personal favorite because of it's super moisturizing properties as well as it's lack of a distinct flavor or smell (as a compulsive lip-licker, flavored anything is a major no-no). The Grapevine shade pairs well with my normal lip stick choices for when I want more color but still need the moisture, but I am dying to try Berry Bomb, that boasts a sweet berry tinge.
If you know you are going to be stuck in the sun with no shade (I'm looking at you, soccer fields) don't forget to protect the delicate skin of your lips. Neutrogena Revitalizing Lip Balm with SPF 20 in Soft Caramel provides protection and leaves you with a beautiful cappuccino hue.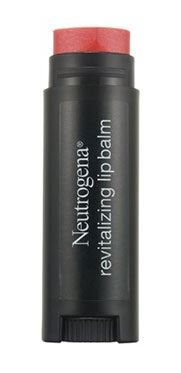 I went out to dinner this weekend with some family and three of the women pulled out Burt's Bees Tinted Lip Balm after dinner, all in different shades. Traditional Burt's has been at the top of every chapstick list I've ever read but I didn't realize how large of a selection they had now. With Shea butter and plant oils combined with the famous bees wax, you can't go wrong.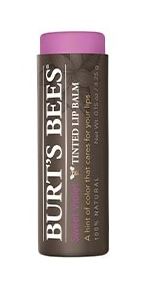 If you have the self control to not lick your lips and you always steal the Bonne Bell chapstick out of your daughter's Easter basket, then try NYC Applelicious Glossy Balm. The sweet smelling gloss leaves a pinkish-red sheen.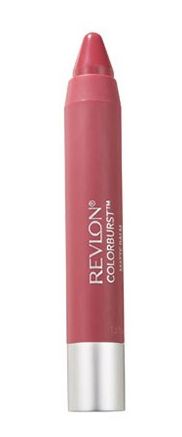 If you're looking for more color saturation but still want the benefits of a balm, try Revlon Colorburst Matte Lip Balm in Sultry. Revlon combined a long lasting lipstick with a trio of moisturizing butters to achieve hydrating color that lasts all day. This is going on my shopping list right now.
One of the other benefits to tinted lip balms is the ability to add multiple layers for more color or one light layer for just a touch of blush.
That makes them a perfect starter for tweens who are suddenly wanting to wear makeup to school or for special occasions. As our junior high yearbooks can attest, it is so easy to go so wrong in the early stages of make up wearing.
Two words: mood lipstick.
Happy fall!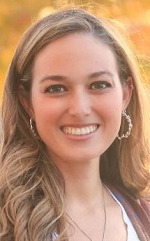 Andi Douglas is a mama of three and loves to play with makeup and other beauty supplies. She likes to try new products and services in the name of beauty editor here at nwaMotherlode.