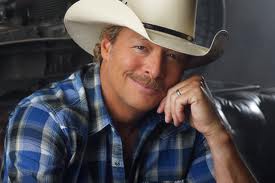 This is the kind of giveaway that inspires a "yee-haw!" We've got two tickets to hand over to one country music-lovin' mama this week which will put her smack dab in the middle of the Alan Jackson concert! Alan Jackson will be performing at the Arkansas Music Pavilion (AMP) on September 14, 2012 at 7:30 p.m.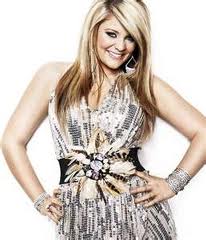 His opening act is Lauren Alaina, one of our favorite American Idol runner-ups!
And did you notice that we've got the perfect thing to go with Alan Jackson concert tickets? Click HERE to see the giveaway of Country Outfitter cowboy boots which began on Monday. They are SO cute and would be perfect to wear to the concert.
ABOUT THE SHOW: This singer-songwriter has sold nearly 60 million albums around the world and has topped the country charts a whopping 35 times. He has also had more than 50 Top-10 hits, so it's no doubt that you'll recognize lots of his hits. (Click here to see his YouTube channel and hear any of the following songs.)
Livin' On Love
So You Don't Have To Love Me Anymore
It's Just That Way
I Still Like Bologna
She's Got The Rhythm (And I Got The Blues)
Good Time
Country Boy
When Somebody Loves You
The video below is one of his best-known hits and we love how he explains what single line inspired him to write this hit song.
With two Grammys and several other awards under his belt, Jackson was inducted into the Nashville Songwriters Hall of Fame last year. He has written or co-written 24 of the 35 singles that hit No. 1 on the charts, and that distinction puts him in the same category as Paul McCartney and John Lennon!
HOW TO ENTER: To throw your name in the online cowboy hat to win the tickets, click the orange comment button below and tell us what your favorite Alan Jackson song (or lyric) is. You can also send your answer via email to giveaways@nwaMotherlode.com.
HOW TO INCREASE YOUR ODDS: As always, we give extra credit to mamas who help us spread the word. Just send a quick email to your friends/family about this giveaway and be sure to put giveaways@nwaMotherlode.com on the CC line of your email. We'll give you an extra chance to win for every person you tell. Simple as that!
HOW TO GUARANTEE TICKETS: If you're not comfortable waiting for Lady Luck to pick your number, you can buy tickets to this concert by calling the Walton Arts Center box office at 479-443-5600 or by clicking HERE to check ticket availability.
Good luck in the giveaway, and be sure to watch your inbox for a possible email from us later this week.