By Shannon Magsam, Ladybug's mama
My babycakes isn't just a fifth-grader this year.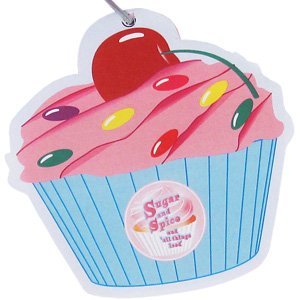 She's a MIDDLE SCHOOLER.
That sounds worse, doesn't it? Three weeks in and she's LOVING it. Loves the lockers, changing classes, her new layered hair cut, being at a different school. A friend and I were just talking about how fearless our girls are, something we would not have been at that age. I know it surprises people, but I really did want to sink into the floor rather than talk to a new person until at least seventh grade. That's about the time I started singing in public, but it was still a few years before I totally broke free from my shy shell.
On the first day of school, Ladybug went armed with a new backpack, way more school supplies than were ever required at her elementary school, locker decorations and a cupcake-shaped air freshener. She also had a bright orange sheet of paper titled "My Adventurer." It was a sheet that we parents were supposed to fill out to give the (multiple) teachers some insight into our preshus snowflakes.
As I wrote out the answers to the questions about her, I thought about how I might answer if they were about me. Sometimes we forget to ponder some of those basic questions about ourselves as we get older, like what makes us work harder and what we find most frustrating.
Here's how I thought I might answer the questions of myself — many years post-middle school:
Shannon …
… loves to talk about: Her daughter. Her husband. nwaMotherlode.com. Twitter. Facebook. What makes people tick. Books. Books. Books.
… is most frustrated when: She can't figure out how to do something immediately. And when people are rude to her or others. And when she has PMS.
… likes the school subjects of: Art, music and language arts.
… is a little shy about: Public speaking, even though she makes herself do it.
… would like you to know that: She has three brothers, one sister, four nieces, four nephews, a scar on the underside of her (right) big toe, likes to Zumba and adores Dr. Pepper Ten.
… finds it difficult to: Drive 55. Go to bed early. Go too long without alone time.
… works hardest when: She is able to be creative.
… is very proud of: Her daughter and her website.
… can be most helpful when: A friend is in need.
… feels rewarded when: People say good things about her daughter or her creative/work endeavors.
So what makes you tick?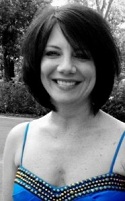 Shannon Magsam is mom to 10-year-old Ladybug, married to Ladybug's dad, John, and co-founder of nwaMotherlode.com. To read previously published installments of Life With Ladybug, click here.