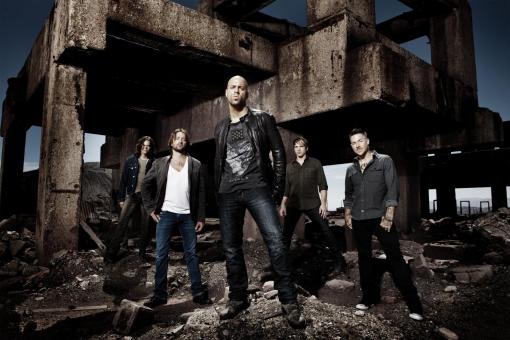 Note from the mamas: Congratulations to April Parkhurst-Harp, winner of this giveaway!
We've got one word for you, mamas: DAUGHTRY.
And here are a few more words: Four free tickets to see Chris Daughtry live in concert at the Arkansas Music Pavilion on June 19, 2012 at 7:30 p.m! And we're pairing the hottest tickets in Northwest Arkansas with one of the best meals in Northwest Arkansas — Pesto Cafe in Fayetteville. This will be the ultimate date night or girls' night out so make sure you throw your name into the online hat asap.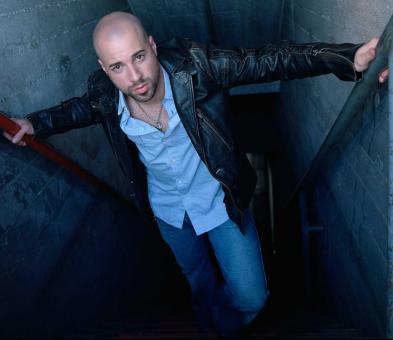 ABOUT THE CONCERT: Just to be completely honest, we've had a bit of a celebrity crush on Chris Daughtry ever since his American Idol days in 2006. And what's not to love? He's got that raw, powerful rock voice. He plays guitar. He's bald but somehow makes it look cool. And, to top it off, he's a family man. (He has been married for 11 years and is a father of four!)
Apparently we're not the only ones with a thing for Daughtry. He has had four No. 1 hits, four Grammy nominations, has played sold-out concerts around the world, and has sold more than seven million albums in less than four years. His self-titled debut album was the fastest-selling rock debut in Soundscan history. His second album, Leave This Town, was also a No. 1 album. And his latest album, Break The Spell, was certified gold in four weeks.
Here are a few of Daughtry's most popular hits. Click on each title to hear the song:
Here's a video clip of one of our favorite Daughtry hits:
ABOUT THE FOOD: Pesto Cafe has been near and dear to our hearts (and taste buds) for many years. We're constantly looking for excuses to head to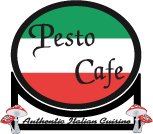 Pesto Cafe for a business lunch or dinner just so we can get our "fix" of their one-of-a-kind cuisine.
We've never had a bad meal at Pesto Cafe so you can pretty much order anything on the menu and rest assured you'll love it. But here are some of our favorites: The "Pesto Pasta" is incredible because they use the best herbs and ingredients. And if you're in a pizza mood, we love the "Mara's Magnificent Make." The crust is so thin and crunchy and the veggies that are piled on top are always so incredibly fresh. They sprinkle it with these pine nuts that just make the dish sing.
We also love the lasagna and the Fettucini Alfredo at Pesto Cafe, and our husbands love the "Angel by the Sea" entree, which features shrimp, scallops and salmon in a white wine-based pink sauce over angel hair pasta. So many incredible dishes — so little time. And that's why you'll end up going back there as often as you can, just like we do. Click HERE to see the very yummy dinner menu.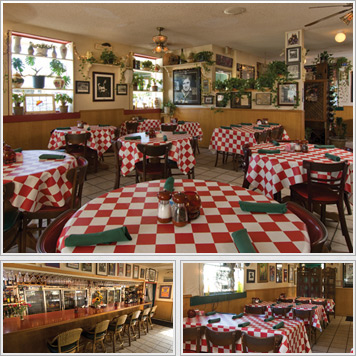 We also love how Pesto Cafe falls into that "hole in the wall" category that tells you it's a real gem. It's tucked away in an unlikely place (on the corner of the Chief Motel on North College Avenue). But trust us when we tell you that the ambiance and the whole vibe inside the restaurant just works. It feels authentic and cool and never, ever pretentious. We love it.
HOW TO ENTER: To throw your name into the online hat for the Daughtry concert tickets and gift card to Pesto Cafe, click the orange comment button below and tell us about one of your best dates and/or girls' night out. What's that one night out on the town that stands out in your memory?
You can also enter via email by sending your answer to giveaways@nwaMotherlode.com.
HOW TO INCREASE YOUR ODDS OF WINNING: Okay, we know there are LOTS of mamas out there who seriously want to win these tickets. So here's what you can do to improve your chances. (Remember that we always pick winners at random, using an online random number generator.) Send an email to your friends/family to let them know about this giveaway, and be sure to put giveaways@nwaMotherlode.com on the CC line of your email. We will give you an extra chance to win for every person you tell. It's like putting your name in the hat a whole bunch of times!
HOW TO GUARANTEE YOUR TICKETS: If you don't want to rely on lady luck to score tickets to this concert, call the box office and get yours asap. It'll be a sell-out. To order tickets, call Walton Arts Center at 479-443-5600 or click HERE to order tickets online.