Last month we launched a new category for the website called "Above & Beyond in Northwest Arkansas." This category features stories about local companies doing extraordinary things for our corner of the state.
As mothers, we know loyalty counts, so we pay attention to companies who are loyal and give back to the communities in which they do business.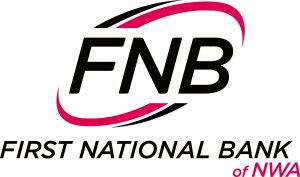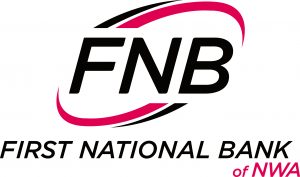 This month we're highlighting the charitable work of First National Bank of NWA. When we attend charity events in the area, we notice that someone from First National Bank of NWA is usually there, too. The bank has a reputation for supporting local non-profits, both large and small.
Here are a few bank co-workers at one of the Bowl for Kids' Sake events.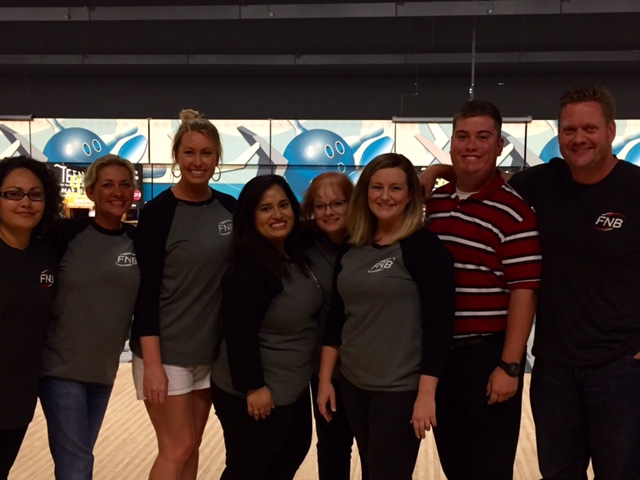 And here's another shot of First National Bank of NWA in action selling food and drinks at a school concession stand in Fayetteville.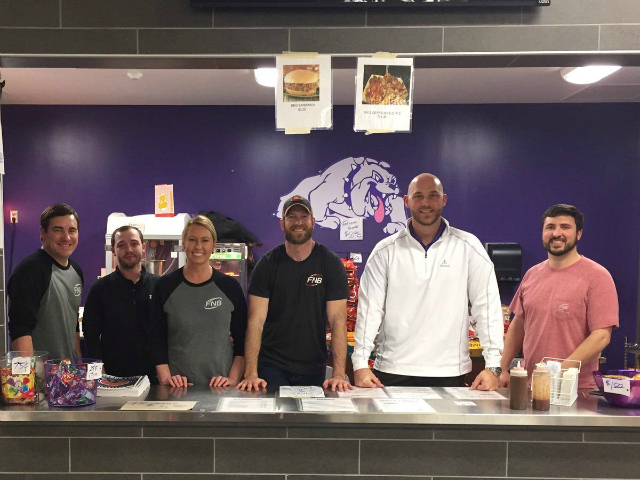 Here's a list of some of the organizations First National Bank of NWA is currently supporting through charitable donations and/or involvement:
Cystic Fibrosis Foundation
Alzheimer's Association
Boys & Girls Club of Benton County
Children's Safety Center
Kendrick Fincher
Bentonville Bright Futures
Children's Advocacy Center
Bentonville Noon Rotary
The Sunshine School
Single Parent Scholarship Fund of Northwest Arkansas
Single Parent Scholarship Fund of Benton County
Big Brothers Big Sisters of Northwest Arkansas
Bentonville Parks & Rec
Fayetteville Parks & Rec
Downtown Bentonville Inc.
Rogers Noon Rotary
The First Tee of NWA
Economics Arkansas
Fayetteville Youth Baseball
Rogers High School – Great 8 Tournament
Rogers/ Lowell Chamber of Commerce
Greater Bentonville Area Chamber of Commerce
Fayetteville Chamber of Commerce
First National Bank of NWA also has employees who know the value of giving back to their own communities. They offer everyone on staff the option to set up an auto-draft from their paycheck to be donated to local charities.
Each Friday, they also collect money for "jeans day" and that money goes into an account used during the holidays to adopt a family and purchase gifts and groceries for them. (In past years, they've collected enough money throughout the year to adopt several families for the holiday.) This month, bank colleagues are drawing up March Madness Brackets to raise money for this year's adoption of a family during the holidays.
If you're looking for a bank that is truly plugged into your community, we think this one passes the test. Our thanks to First National Bank of NWA for setting such a great example of what it means to go above and beyond for our community.
Do you know of or work for a company in Northwest Arkansas that is going "above and beyond" to help give back to our community? If so, click HERE to send us an email about it. We may feature that company in an upcoming post for "Above & Beyond in NWA."
Cox is the sponsor of "Above & Beyond in NWA," a series of articles highlighting a wide range of local companies doing great things for those in need in our communities. The company believes that the assistance it offers to local charities is vital to the success of the company and the enrichment of the communities it serves in Arkansas.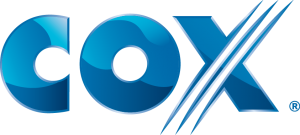 Save
Save
Save
Save
Save
Save
Save
Save
Save
Save