A few months ago we launched a new category for the website called "Above & Beyond in Northwest Arkansas." This category features stories about local companies doing extraordinary things for our corner of the state.
As mothers, we know loyalty counts so we pay attention to companies who are loyal to customers and the communities in which they do business. This month we're shining a light on the millions of dollars Harps has raised for area non-profit organizations through their charity golf tournaments. The company has donated more than $2.4 million dollars to more than 550 charities located in the communities in which they operate.
Here's the LONG list of charity organizations, schools and churches Harps has helped over the past 20 years.
Big Brothers Big Sisters NWA
The Society of St. Vincent de Paul Food Pantry
7 Hills Homeless Center
Hunger and Thirst Ministry
Grandma's House
Pillow Ministry – Lakeside Baptist Church
BACA (Bikers Against Child Abuse)
Kendrick Fincher Hydration for Life
Soaring Wings Ranch
The Pack Shack
Genesis House, Inc.
Cabot Community Christmas Feast
Children's Safety Center
New Beginning Children's Homes
Saving Grace
Children's Heart Closet
CASA of Saline County
Alpha Center
Southside Middle School Clothes Closet
Friendship Outreach
Community Clinic
Presbyterian Children's Homes and Services
Sharing and Caring
Hamilton House
Salvation Army
Oasis Food Pantry
Shepherd's Food Pantry
Potter's House
University of Arkansas Jean Tyson Child Development Study Center
Locust Grove Ministerial Alliance
Boys and Girls Club of Green County, Locust Grove
Food for Kids Backpacks
Ministerial Alliance
Westville Police Department
Grace Place
Lincoln Fire Dept.
Alma School District
Newton County 4-H Club
Newton County EAC Toy Drive
Mt. View Elementary School – Reading Intervention Program
Mt. View Elementary School – Backpacks for Children
Oregon County Food Pantry
Alton-Thayer Elk's Lodge
Hungry Children of Oregon County
Scott County Angel Tree
Havenwood
Special Olympics Arkansas
CARE Community Center
Operation Reboot
Rocky Branch Volunteer Fire Dept.
Hot Springs Emblem Club #194
Arkansas Hunters Feeding the Hungry
Vilonia Church of Christ Food Pantry
The Call
Do you know of or work for a company in Northwest Arkansas that is going "above and beyond" to help give back to our community? If so, click HERE to send us an email about it. We may feature that company in an upcoming post for "Above & Beyond in NWA."
Cox is the sponsor of "Above & Beyond in NWA," a series of articles highlighting a wide range of local companies doing great things for those in need in our communities. The company believes that the assistance it offers to local charities is vital to the success of the company and the enrichment of the communities it serves in Arkansas.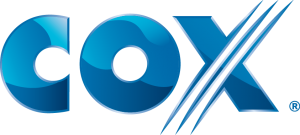 Save
Save
Save
Save
Save
Save
Save
Save
Save
Save
Save
Save
Save
Save
Save
Save
Save
Save
Save
Save
Save
Save
Save
Save
Save
Save
Save
Save
Save
Save
Save
Save
Save
Save
Save
Save