When Monica Horton commented on a giveaway post about her nickname being "the Singing Secretary" we knew we wanted to get to know this mama better. We're so glad we did.
Read about how the name came to be — and more about Monica — in this interview:
Hold old are your kiddos?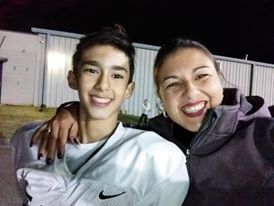 23 & 14, my 'adopted' daughter is 27
What's the Horton family like?
In the summer we're camping or kayaking the river with friends and family. In the winter we bunker down with DC and/or Marvel movies. There's a bunch of singing and cooking in our home, too!
What did you want to "be" when you grew up?
I wanted to be a vet.
Where are you from and what brought you to NWA?
Miami, FL! I traveled and lived in about 10 cities in the U.S. Came through once and loved it.  Moved here when I met someone from here, never left. This is where I'm meant to be!
You mentioned that at work you're called the "singing secretary" at the school where you work. Tell us how you got that nickname: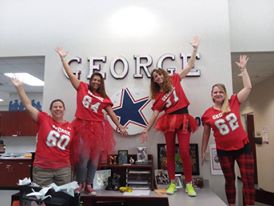 I sing. It's simple. Sometimes I don't even know I'm doing it. Music is a huge part of my life. Being Latina, on Sunday it's clean with music day. Music has always been in my life and I've passed on the love of music to my children.
Give us a snapshot of a day in the life of Monica:
I have a simple life and I'm very thankful. I'll get up, call my Ma in Miami, go to work or spend time with my second family as I like to say.
Talk to the hubs at lunch. Get the kiddo, take him to whatever he has going on that afternoon.
Go home,  go out with the boy and dogs for a bit, cook dinner. Greet husband. Watch a show as a family and then off to bed.
When I'm super blessed, a friend or two will stop by. Our house is always busy.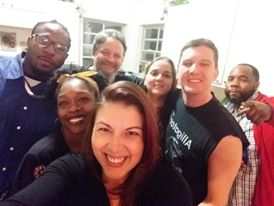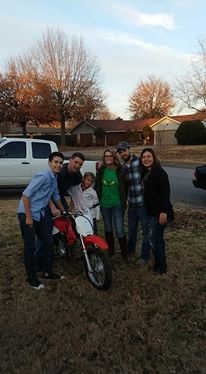 Where are your favorite places to play in NWA? 
Jump Zone, in the summertime, if we're not home we're probably at Arkansas 59 canoeing & rafting, camping & soaking up rays.
Black Apple Cider is a big one for us as well, my son loves all the puzzles and games, not to  mention the popcorn and bartenders play and converse with him.
Tanyard Creek is a big deal with us. And, of course, last but not least, Fiesta Square AMC.
How do you celebrate when something great happens in your life?
We celebrate with food by golly!!!!!!!  Sushi, crab legs, Cuban food or Mexican food!
Where's your favorite "me time" spot?
For me it's the Black Apple or Yoga in the park at the Botanical Garden. Barnes and Noble.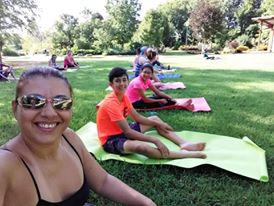 What's something you've always wanted to learn?
To read music & play the guitar.
What was the last thing you laughed out loud about?
Watching Aquaman my husband tsked when he saw Amber Heard in her Mera outfit and my son said something along the lines of "mom's sitting right here"….then I tsked when I was Jason Mamoa in his outfit. We all got a good laugh.
What's the last picture on your camera roll?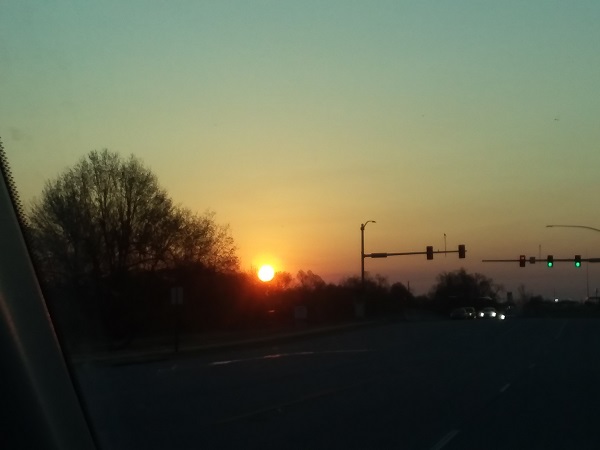 What's something your friends might not know about you?
I'm a pretty open book. I worked as a guard at a jail.
What's something you're looking forward to? 
My daughter graduating from OU!!!! My son graduating high school. Retiring.
One word to sum me up:
Passionate