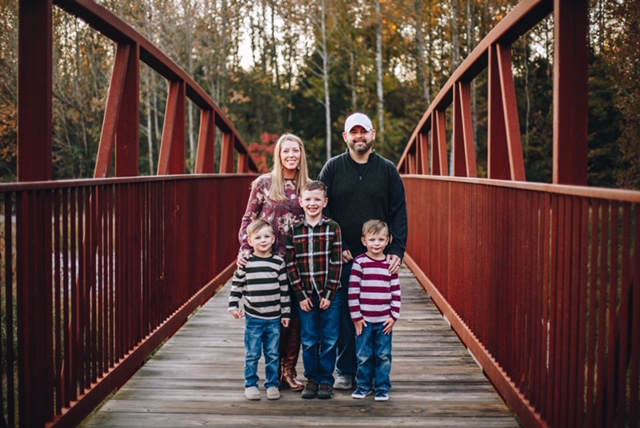 Misty Minor and her family are on the verge of moving to Northwest Arkansas, so when you see them around town, say hello!
They're in Fort Smith right now, but much of Misty's extended family has lived in NWA for the past 7 years, so they visit multiple times a month. We look forward to welcoming you to NWA, Misty!
Kids' names and ages:
Jaxton 8.5
Ty & Hudson 4.5
How would you describe your family's "personality"?
Goofy and loud. Our life would make for a great sitcom.
What does your family like to do all together:
We enjoy outings, but really love to have movie nights at home with pizza.
Where do you live and what brought you to NWA?
We recently listed our house for sale in Fort Smith and are in the process of getting moved to NWA. Our plan had been to move to NWA after my whole family moved there many years ago. Before our house was able to sell, the twins changed our plans a bit!
We visit NWA multiple times a month to spend time with them and enjoy all NWA has to offer. The number of family friendly, quality events is great. I'm amazed by how many natural and gorgeous places there are how convenient they are to get to.
Where are your family's favorite places to play in the area:
There are so many places we love to visit, play, and explore. Our favorite indoor places to visit are Defy and Amazeum. We've discovered several beautiful outdoor locations to explore. Tanyard Creek and Lake Atalanta are a few. Our Goldendoodle, Charlee, loves it when we journey up to Elk River.
Tell us about a typical day in your life:
Our mornings are usually quite rushed as none of us are morning people. My husband and I have a set routine to both get the kids ready and out the door. My husband, Travis, takes our oldest, because his elementary is next door to the junior high he teaches at. I drop Hudson and Ty off at preschool before heading to teach my kindergarten class.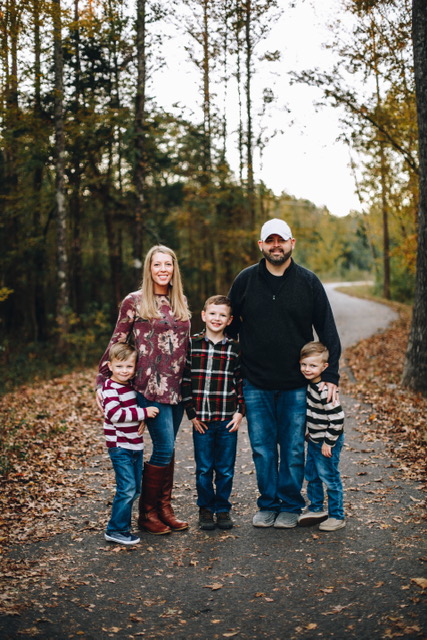 What's something you cook over and over again (or pick up on the way home from work)?
Our family could live off of cheese pizza.
What are your favorite hobbies?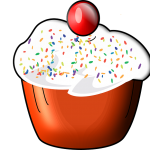 I really enjoy baking and decorating cupcakes. I love to try out new flavors and designs.
What's something you'd love to learn?
I would love to be fluent in speaking Spanish.
What would your friends say you couldn't live without?
Sweets! Donuts, cupcakes, cookies….
What's your biggest pet peeve?
Drivers cutting people off. If I can avoid driving, I do!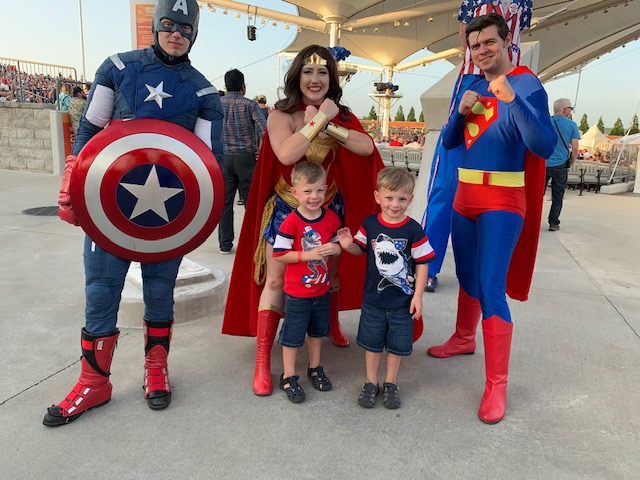 Who do you most admire? Why?
My grandma, Nanny. She is the sweetest person and puts everyone else before herself. She is thoughtful and has plenty of love to give. She's also an amazing cook!
What do you most want people to remember about you?
My love for my family and how hardworking and driven I am.
One word to sum me up?
Passionate