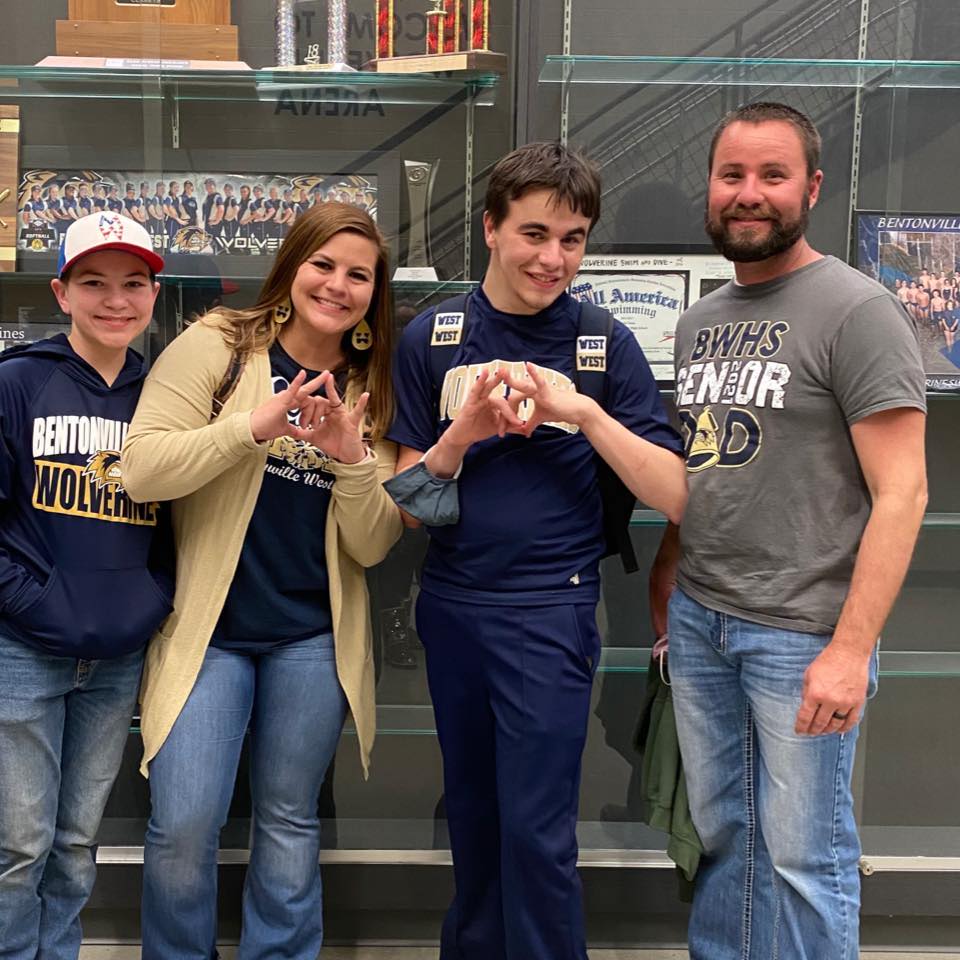 Happy Monday, all! We'd like you to meet Kelli Jensen, one of the mamas behind PerspectAbility, a new non-profit created by local women whose children are neuro-diverse. Kelli is hilarious and has so much heart. You'll want to meet her IRL after reading this interview.
Kelli, take it away!
Kids' names and ages:
Two FABULOUS and FUN boys, Cody is 18 and Cooper 13. They are the absolute light of my life (gah! I'm sobbing over here thinking about them!)
Your non-profit sounds amazing. Can you tell us about it?
THANK YOU! We are building an inclusive environment in Northwest Arkansas where neuro-diverse adults can choose to live independently, continue their education, experience new opportunities and grow their community!
PerspectAbility was born out of necessity. We were formed by a group of moms whose children are neuro-diverse. We recognize the lack of opportunities available for adults with differences and wanted to be part of the solution. Most do not realize that there are extremely limited opportunities post high school. Most are Medicaid based and there are many adults who will not even qualify for those programs. And those programs are mostly a one-size-fits-all type approach. This leaves a large population of people without additional education, without jobs and without those necessities…that means no self-sufficiency.
When my husband and I die, what happens to Cody? That is THE thought that a parent with a differently-abled child thinks CONSTANTLY. Cody doesn't want to go live with some other family member. And nor should he have to. He should have access to individualized supports and opportunities that encourage him to live his most self-sufficient life.
We are dedicated to ensuring that adults with differences have access to individualized programming and quality support after they graduate high school.
That's in a nutshell. ? Follow us on Facebook: PerspectAbility and True Colors Farm by PerspectAbility and our website is: www.perspectability.org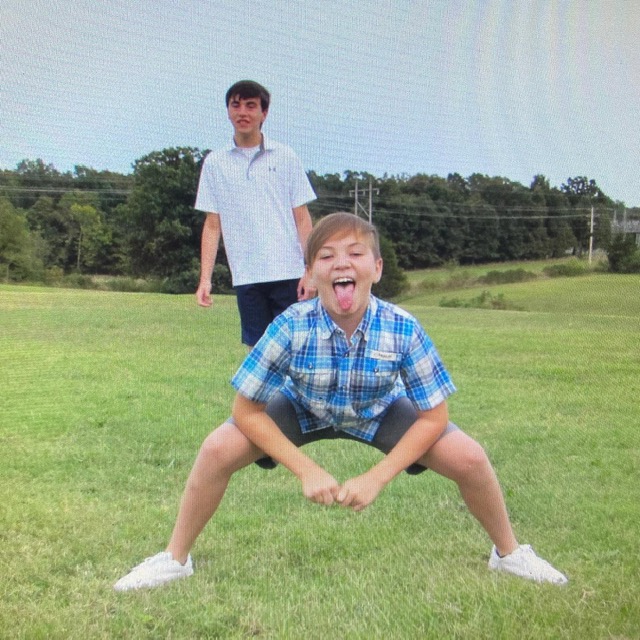 Tell us more about True Colors Farm. (We're so excited about this u-pick tulip farm!)

I LOVE that you are excited!!! I love telling this story. We were looking for a vehicle to support the mission and vision of PerspectAbility. It is also extremely important for us to employ neuro-divergent adults. We brainstormed many, many ideas. One of our founders owns 10 acres in Bentonville and we decided to work with the land that we had available. There are no other tulip farms in the area and we decided to jump on it! Not only is it beautiful, but it is an outdoor activity (#pandemiclife) that is fun for ANYONE and EVERYONE!
In October, (with the help of many volunteers) we HAND PLANTED 58,000 tulip bulbs and True Colors Farm was born!!! None of us are master gardeners and it was definitely a labor of love and faith the size of a tulip bulb! We anxiously awaited the first blooms and boy did they not disappoint! We had small pop-up events to allow our employees to get the hang of their job and make adjustments where needed, but now we are open to the public (as of April 15th!). Our hours are Thursday – Sunday from 10am – 6pm until the tulips are gone ☹ which should be just a few more weeks.
I have really enjoyed watching these many different species of tulips grow and really show off their beauty…kind of like what we want our community to see about the neuro-diverse community. We have been blown away by the support and look forward to sharing the farm with NWA and bringing awareness to the desperate need for quality opportunities.
Tell us about a day in your life right now.
Whew. Step one: COFFEE! It starts with getting my Cs to school. C1 goes to Bentonville West and C2 goes to Grimsley Junior High. Then, spend a little time in the Word. Next is apologizing profusely to the dogs for not being able to watch them run the fence (I have a clinically obsessed German Shepherd who LIVES for running the fence line with his brother…problem is, he will only play if I'm outside to watch. Not like, kind of outside and watching…like RIGHT THERE WATCHING where the wi-fi doesn't reach so I can't work while I watch) and then listen to them groan as they plop down in front of my desk. I promise I tell them that they're off duty and they CAN go play, but they don't believe me. Or they think I'm not capable of taking care of myself. Either way, they're probably right.
My husband and I own a landscaping business so I spend my days managing that precious sunshine that I call my husband and PerspectAbility stuff. I'm currently drowning in high school graduation prep, prom prep, U of A in the fall prep (Cody is dying to get monogram towels and a Roomba for his dorm) teenage boy stuff and occasionally I try to cook a meal and get a workout in.
And also spending my days at True Colors Farm meeting incredible people and sharing something that I am so very passionate about! There's more that I could add, but basically, I'm #momlife and I wouldn't have it any other way!
Name 3 things you have with you at all times.
Cell phone (isn't that lame?!), CHAPSTICK (it's probably a clinical obsession) and my giant water bottle. Goodness, I need to get more cool…HA!
Who has admire most? Why?
When I was a child, I admired Dan Hentschel, a local radio DJ. Isn't that funny? My mom would drive me to all of his life remotes around town and I had his autograph on a piece of paper for years and years. I desperately wanted to be a radio DJ. ? I got the opportunity to work with him as an adult in radio and it is still one of the highlights of my life.
But now…as an adult (and I know it sounds so cliché) I admire my sons immensely. They both have hurdles in life to overcome and they work so hard at doing so. Cody has every right to be angry and has every reason to not push at goals in life. But he doesn't. He works harder than anyone I have ever met. The things that you and I take for granted – walking, talking, reading, writing, authentic relationships, buttoning our shirt, driving a car, navigating a world that consistently puts him in a box and keeps him there without his acceptance, limits him, decides his abilities without his permission…I could go on and on and on. But, he chose to fight for his dreams. He dreamt of being a Bentonville West High School cheerleader and did so for 4 years. He dreamt of being a Razorback and in the fall, he will be a student on campus. He had to fight for those opportunities. And he fought HARD. He has a servant's heart and knows that he is fearfully and wonderfully made in Christ's image. It is never easy. But he does it day after day.
My youngest, Cooper, has the kindest and most gentle soul. He has had to learn to navigate life with a brother with needs (Cody has had 11 surgeries in his 18 years and countless hospital / doctor visits / therapy appointments) that sometimes casts quite the shadow. That also means having a sibling that doesn't necessarily know how to play in the same ways. But he has always taken it in stride. He has always stuck up for his big brother in ways that makes my soul rest knowing that when Derrick and I are gone, Cooper will always have Cody's back. And that isn't the necessary natural order of things, but God blessed our family with Cooper in all the right ways.
Cooper is all boy, hunting, dirt bikes and mountain biking. But Cooper is soft and sensitive, too. He LOVES his mom. He is the first to ask me how my day was and scratch my back. He offers love freely and is quick to look you in the eye and apologize if he has done wrong. He feels deeply and hurts when others hurt. He will be an incredible husband and father if and when that time comes.
Cooper has ADHD, anxiety and dyslexia so there are struggles. But his imagination is so strong and his desire to make himself proud is going to propel him into amazing things. My greatest joy is helping him see how incredible and worthy he is.
What was the last thing you laughed out loud about?
I am constantly laughing – because I'm constantly doing boneheaded things! ? If I ain't laughin' – I'm cryin'! I often say that a reality tv camera crew should follow me around for just a couple of days. They'd have enough stuff for days worth of tv. Today, I laughed out loud when Cody asked me to look at this video he made about True Colors Farm (he is currently diggin' Facebook Live videos HA!) and in the video he was saying that we are open Thursday – Sunday from 10am to 6pm and the said, "period" as if he were talking to text. ? He will also commonly say, "LOL" in conversation. Cracks me up!
What's one thing you miss from your childhood?
My hometown (Bentonville) being the small town it was. I'm such a traditional girl that doesn't always love change. I miss being a kid. Climbing trees, sleepovers, riding in the dump truck with my grandpa and learning how to use the CB radio. Going to Daylight Donuts downtown with him and visiting with all the old timers. Walking from school to the fair. That's not one thing, but I guess it paints a picture of simpler times and being a kid without a care in the world.
What was the last thing you do for the first time?
Hmmm…planted 58,000 tulips?! ? Baptized my cousin. Went skydiving, but then I loved it so much I went again.
When you're exhausted, what usually perks you up?
Music. Man, do I LOOOOOOOOVE music. I love to cry to music, I love to sing at the top of my lungs, I love to jam out with it so loud that it drowns out whatever is on your mind. Ahhhhhhh. Also, a work out. It always pumps me up!
What do you want people to remember most about you?
That's really tough. That I am a child of God. I want people to remember how much I love my children. And that their joy was my joy and their sorrow was my sorrow and that I would move mountains for them. How much I love my friends and my family and everyone and everything around me. I hope to be remembered as someone who rarely got things right, but that I cared and tried so very deeply.
And I should surely be remembered by being the Misfit Farm of the unwanted animals that deserved to know love, a warm bed and a full belly in their life.
One word to sum me up:  NUT-CASE ? Willing.