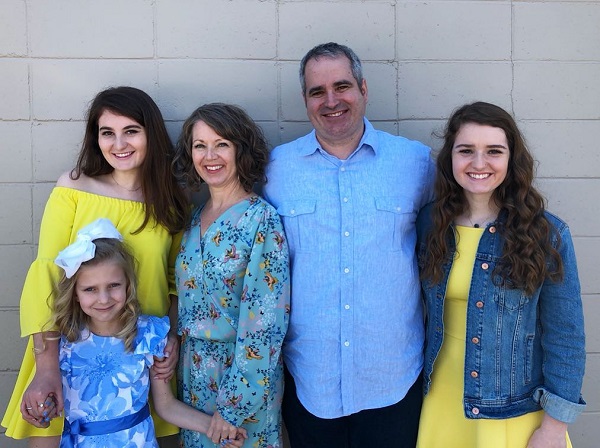 Heidi Loften just strikes us as a fun mom and we wanted to get to know her better. We were right! Get to know Heidi and her family in this Five Minutes with a Mom Q&A:
Daughters' names and ages:
Maylee (21), Lauren (19), Laylah (8)
Where do you live and what brought you to NWA?
Fayetteville. My husband is a pastor, and we moved here to pastor The Grove Church.
What's the weirdest thing that happened to you as a mom most recently?
Because our kids are so spread out in age–a college senior, freshman and a second grader–I have mom friends in both seasons of life. This is weird in that it is unusual, but I love it.
Some of my mom friends are new empty nesters, which is where we would be if we hadn't adopted our youngest into our family when my husband and I were 40. Meanwhile, many of my mom friends' oldest children are the age of my youngest, so I'm 15 years older than they are. I forget this when we are hanging out until I drop a Seinfeld reference no one gets!
Many of my younger mom friends also have close relationships with my college aged daughters, so it really is fun to see how our "weird" has created a web of awesome relationships for our whole family.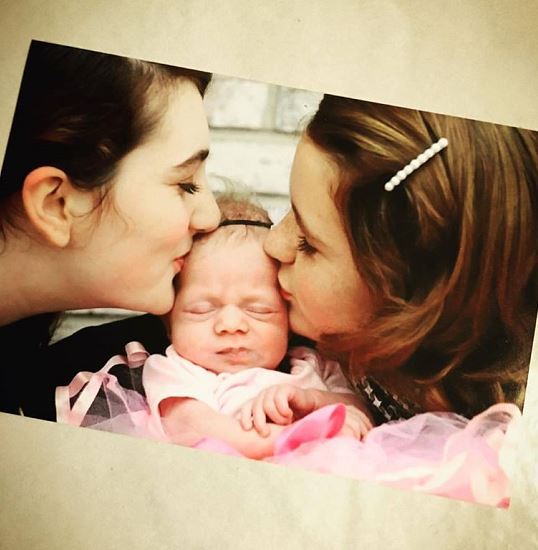 Where are your family's favorite places to play in NWA:
Parks, Chick fil A playground, Fayetteville Public Library
Tell us about a recent trip you took:
My husband, Charlie, and I celebrated 25 years of marriage this year and treated ourselves to an all inclusive trip to Puerta Vallarta at a ridiculously posh resort. We are talking butler for the week and octopus toast by the pool posh!
Even my very low maintenance husband figured out how to get in the spirit of being waited on hand and foot for a few days.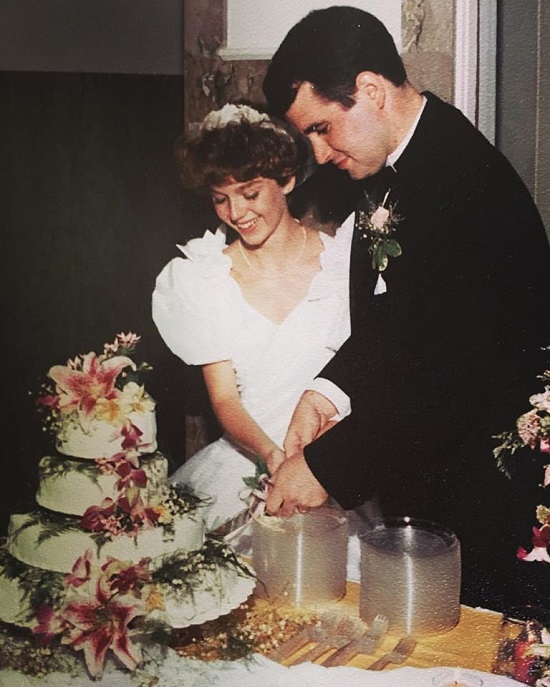 Share a typical day in your life with us:
On weekdays, I drop Laylah off at school and head to work at the Center for Mission Mobilization where I work part time as an editor and publications manager. I am thankful to be able to do something I am passionate about but still have the flexibility to be available for my family.
On Saturdays, Laylah and Charlie spend the mornings together. They have done this for years and call it "Dadurday."
While they are hanging out, I love to garage sale, thrift shop, or go walking on the trails. Sundays are full days for our family with church followed by Sunday afternoon naps for all and then prepping for the week.
Our older daughters are both at the U of A, so at least once a week one of them will pop in for dinner or just to give hugs and see their little sister. Relating to my girls as adults is so fun, and even though they have launched, we love that they are still close enough for us to be a part of each other's lives.
If you could vacation anywhere in the world this winter, where would you go?
The beach. Always the beach. In the enneagram book, "The Road Back to You," it says Type Ones (my type) are actually their best selves on the beach, away from the pressures and responsibilities of real life. I have been telling my husband that for years, but now I have a book and page number to back me up!
If you could magically learn a new skill, what would it be?
I would love to be able to paint the type of abstract art I am so drawn to. Not only would I need to learn the techniques, but it would feel magical to be able to tap into that level of free flowing creativity and innovation.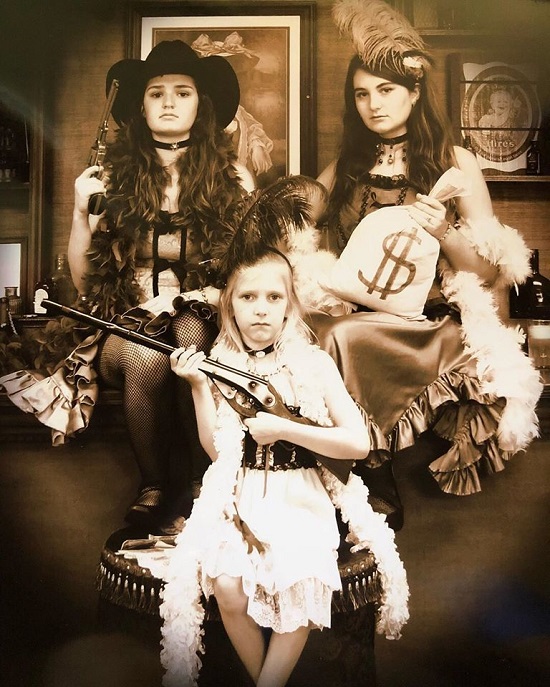 What's something your friends might not know about you?
I am such an open book–sometimes to a fault. I would be surprised if there is much the people close to me don't know.
If you got an unexpected gift of (a lot of) cash, what would you do with it?
I would buy a place next to the ocean or lake where we could go to get closer to nature and away from the noise–someplace our family could gather to unwind and be together.
How do you relax when the going gets tough?
I retreat to my back porch with a book and a glass of wine, go for a walk, or wander aimlessly through a thrift store.
Who do you most admire? Why?
I admire people who push past the obstacles we all have and jump into the broken places in other people's lives to bring love and light. It's a scary, selfless thing to come alongside someone and help carry their burdens. The brave people who get over themselves to get into the mess with others and help them fight their way through it are my heroes. They embody "love thy neighbor."
What do you most want people to remember about you?
I want people to remember when they were with me they felt seen, heard and loved.
One word to sum me up: Resourceful