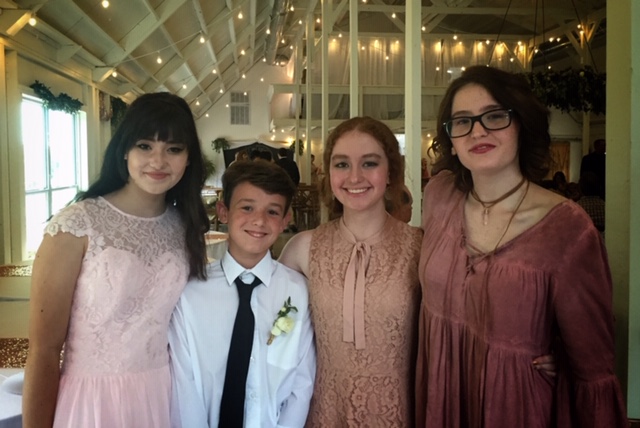 We love getting to know Northwest Arkansas mamas better through our 5 Minutes with a Mom interviews — a regular feature we've had since we started the website in 2008.
Today, please say hello to Cristee McClorey!
Children's names and ages: Tara-27, Hailey-23, Hannah-19, Moriah-19, Cade-15
Where do you live and what brought you to NWA?
We live in Bentonville & my husband works for Northwest Health Hospital. We moved here from Alma to be closer to his job. We have been in NWA for almost nine years & love it!
How have you been coping during a pandemic?
Between hearing I'm bored, hungry, & what are we doing today; it's been great!
Share a typical day in your life with us:
Drop Cade off at basketball practice, go to work, come home, have a meal prepared by my husband, talk about everyone's day at the dinner table. Clean up afterwards, take a bath & go to bed.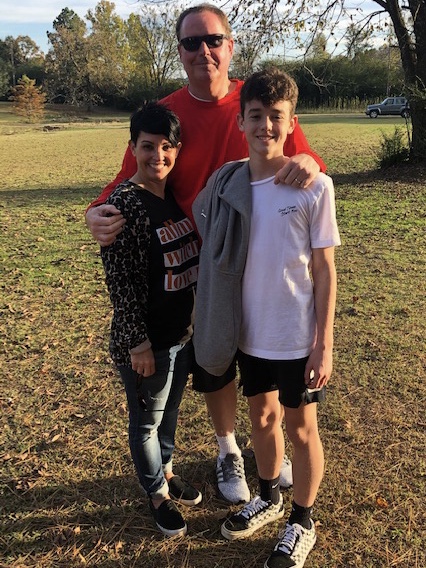 What's a meal you (or your husband) make over and over again for the kids?
Sweet & sour chicken with fried rice.
If you could vacation anywhere in the world this winter, where would you go?
I would go to Seaside in Florida. It is one of my favorite places. When I see the ocean my stress just evaporates.
If you could magically learn a new skill, what would it be?
Oh I would love to learn to sing! I sing but it's definitely not a skill of mine.
What's something your friends might not know about you?
Unfortunately I am an open book, so I end up telling all.
What's one of your guilty pleasures?
Chocolate/ Shopping
What's your favorite way to unwind?
Wine & Pinterest, while petting my poodle Sophie.
Pet Peeve? Rudeness
Who do you most admire?
Single moms or dads. I was a single mother for years & it is hard work. It usually falls on one person's shoulders, but it makes you stronger in life.
What do you most want people to remember about you?
My personality.