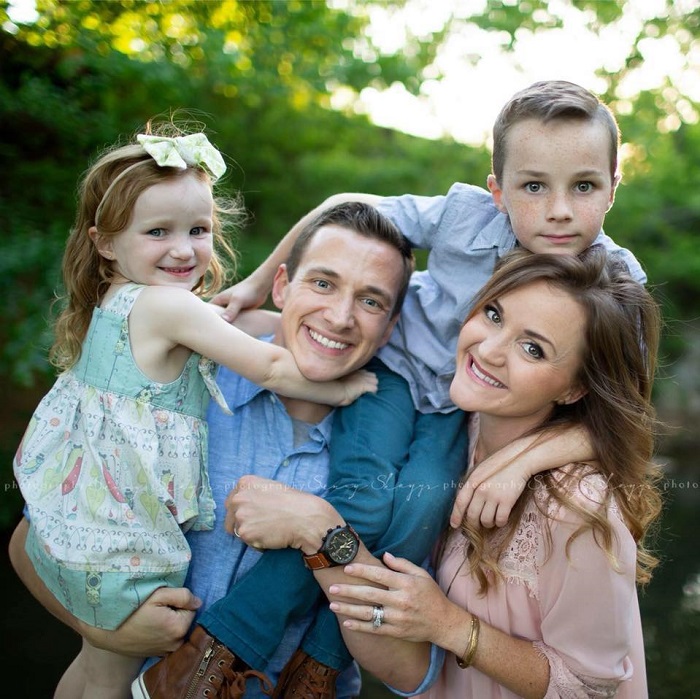 We loved getting to know Northwest Arkansas mom Brittney Skelton better. Brittney is one of the sweetest, most hard-working mamas out there — and we didn't even know she had an Etsy biz!
Read more about Brittney and her family in this short interview:
Kids' names and ages:
Grahm (8) and Reese (4)
Where do you live and what brought you to NWA?
We live in Bentonville and believe it or not we are a rare native family of NWA. My husband and I are both from Springdale and chose to move up to Bentonville 5 years ago due to the location of our careers with Walmart and the Supplier community.
The running community and family-friendly growth of the area also called to our family and we knew this is where we wanted to be.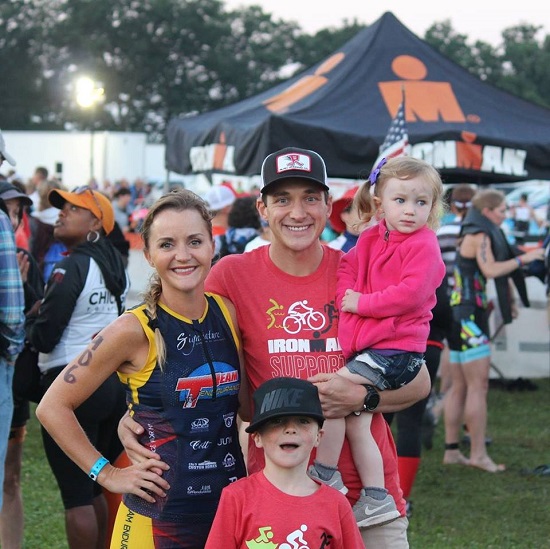 What's the funniest thing that happened to you as a mom most recently?
Our kiddos have this inside joke with each other where they randomly tuck in their shirts, pull their pants up as high as possible, scrunch their faces and walk around like "old men" as they say.
They bust this out anywhere, most recently out to dinner in downtown Bentonville and again in the formal dining room of our cruise a couple weeks ago.
The scariest?
I lost Reese in the Amazeum. She was by my side, Grahm asked me to look at something he was playing with and then she was GONE. It was terrifying.
Props to their staff for quickly radioing the situation, covering exits and helping me find her. A few other moms recognized what was happening as well and immediately scooped up their kids and offered to help split up and look for her.
She was found within minutes wandering around above the cave. Continue to help each other, mommas!! We all need it.
Where are your family's favorite places to play in NWA?
If weather is nice we are on bikes enjoying our beautiful greenway or trail routes. We love the Amazeum, Crystal Bridges and Compton Gardens. And going back to our Springdale roots, we like to catch a few Naturals baseball games each season.
What about your favorite restaurants?
We have so many amazing restaurants in NWA that we like to try new places as often as possible. However a few of our favorites that we frequent often are Peddler's Pub for the relaxed patio on warm days, Flying Fish for the big round booth that allows us to trap the kids between us but offers all the elbow room when eating yummy fish tacos, and Ozark Mountain Bagel Co. with their delicious bagels and contagious positive vibe.
Share a typical day in your life with us:
Wake up at 3:50, meet the runner gals at 4:30 to run or hop on the bike trainer depending on the day, come home and make sure the big kid is awake and getting dressed (dear goodness he does not like mornings), spend a little time reading over coffee that my husband delivers from the kitchen daily – bless him (currently reading Let Your Mind Run by Deena Kastor – so good!), help the hubs get lil G ready for school, hugs and they head out the door.
Reese and I get a little snuggle time before I get her ready for Preschool and I for work. I'll check emails and meeting planners to wrap my mind around my work day and then we'll venture out, stopping at the "Donut Store" once a week for donuts per Reese's request (she's a petite strawberry blonde with freckles – you try telling her no to donuts).
I work for Russell Stover managing the Walmart seasonal business, so I spend my day enjoying the job that I went to college to pursue and trying not to eat more chocolate than I can run off the next morning.
I swim on lunch, or meet a friend or my husband for a lunch date unless I need to tend to business. We typically have sports or lessons in the early evening consisting of soccer, baseball, ballet, triathlon, swimming and now tennis – but luckily these are mostly seasonal and we keep our sanity by rotating them and [try] not to overload our schedules.
I pick the kids up early once a week for our library and ice cream date. We're currently missing warm weather as this involves riding our bikes when it's nice out. I love to cook so I'll get dinner started while Grant helps the kids get settled from their day, we eat at the table (something important to Grant and I) and do our Bible study.
We're left with bath time, or puzzles, or movie night…then off to bed for the littles. I'll stay up to paint Hogtown Creation orders for a while, but not too late…because 3:50am.
We didn't know about Hogtown Creations! What's that?!
Hogtown Creations is my small business where I paint custom Heartbeat Pieces. They are wooden or canvas art pieces hand sketched and painted of a baby's heartbeat from the sonogram ?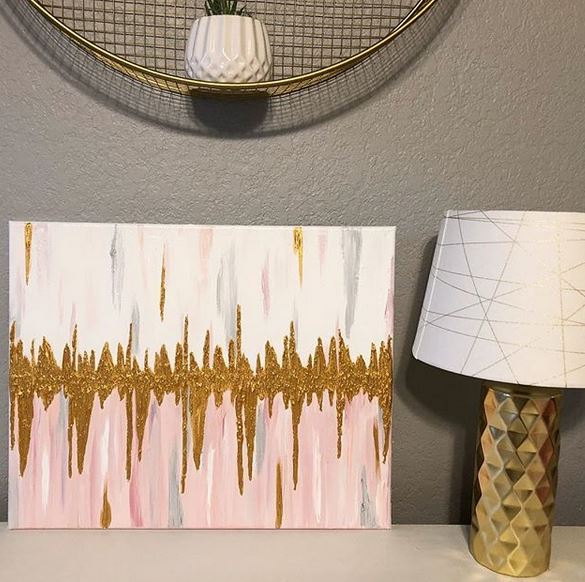 If you could vacation anywhere in the world this summer, where would you go?
We would love to do an Ireland, Scotland, England tour with hiking and trail running incorporated.
If you could magically have a new skill, what would it be?
Photographic memory. I feel like Siri is going to start charging me extra on my phone bill each month for how often I say "Siri – set a reminder for…"
What's something your friends might not know about you?
I'm horribly afraid of heights. Like body locks up, knees quiver and fear water runs from my eyes afraid of heights.
I had to crawl on my stomach to get halfway onto the overlook rock at Hawksbill Crag.
If you got an unexpected gift of (a lot of) cash, what would you do with it?
Pay off the house, help family with any debt, set up college funds for sisters and our kids, scholarship students going on mission trips/retreats and continue to travel and see the world with our kids (you said A LOT of cash).
How do you relax when the going gets tough?
Bike or run if I can get out to work through stress or snuggle with the family and watch a movie.
Who do you most admire? Why?
My husband, Grant. He is patient and kind, selfless and generous. He's an incredible dad to our two kiddos, even changing career directions at one point to remain present and involved at the level he desires to be.
I watch him serve our family and friends and work hard with integrity. He's a crazy fast runner and I absolutely love cheering him on when he trains and competes. Did I mention he brings me coffee every. single. morning? On top of all that, he's mighty handsome.
What do you most want people to remember about you?
I want to be remembered as joyful. Life doesn't always go our way, not all days are good, milk gets spilled, jobs are lost (yep. Been there.) and yes traffic is bleh sometimes. But no one can take our joy. How we choose to respond is up to us.
One word to sum me up: Spunky.