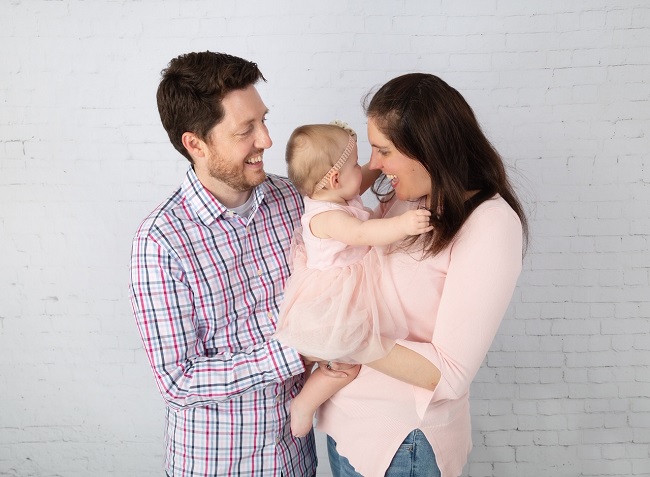 Northwest Arkansas mama Liz Lusk has some important advice for her single friends who are considering marriage. Find out her best advice and about her Andy's custard addiction in this interview:
Daughter's name and age: Phoebe-1 year
Where do you live and what brought you to NWA?
We live in Cave Springs. I attended the University of Arkansas. Upon graduation, I moved to Tulsa, for my first job, for 18 months. However, a promotion brought me back to NWA in 2003. I met my husband, Robbie, in 2008. We lived in Bentonville before building our forever home in Cave Springs.
How has your family been doing with social distancing?
I have a kidney disease, and my husband gave me a kidney in 2014. Since I have a compromised immune system, and he has one kidney, we have been self isolating.
I tell single girls/ladies that I meet that they should only marry a man who would give them a kidney! 🙂
I've been to three buildings, other than my house, since March 18th! We use pickup grocery weekly, and get restaurant food delivered once or twice a week. It's been great to have Robbie working from home. Phoebe gets a lot more time with him now! It's been tough not going anywhere, but we've been able to have some social distancing driveway dates with our closet friends!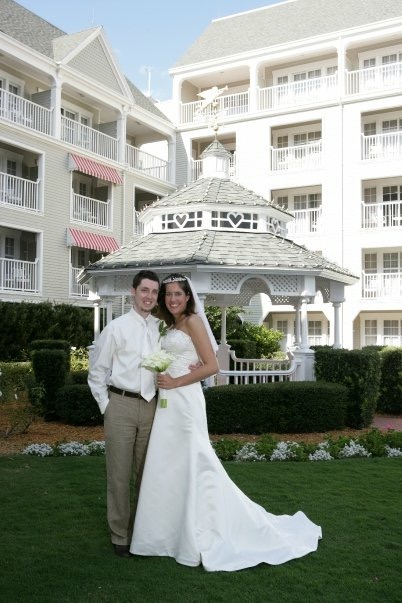 Share a typical day in your life with us:
Phoebe wakes up about 7:30. She has breakfast about 8. We go for a walk for about an hour. She has a snack at 10, then plays until lunch. Lunch is at 11:30, and then she sleeps from 12-2. We then play/read until dinner at 5:30. She goes to bed at 6:20!
After she goes to bed, Robbie and I get to relax! We watch movies, binge a new show, or play board games. This all happened during the quarantine!
I'm grateful for the nice schedule to which she has chosen-I just followed her lead! Before quarantine, we went to The Little Gym twice a week, and took a Spanish class. The best parenting advice we received was to make sure Phoebe got on a schedule!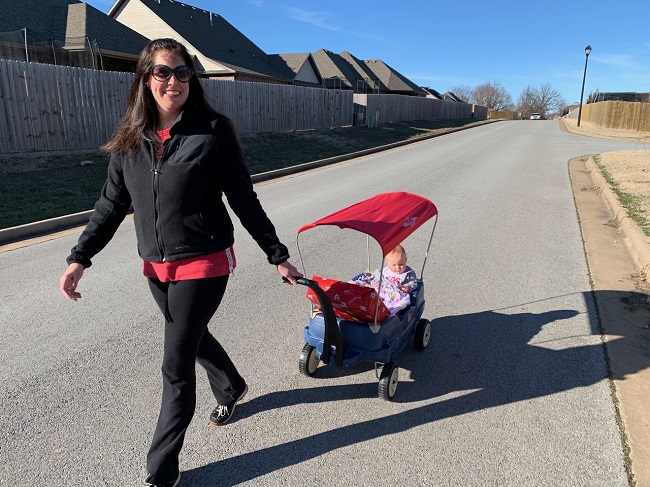 What's the funniest thing that happened to you as a mom most recently?
Phoebe loves books! One night, she kept handing me the book Mama by Jimmy Fallon. I read it 3 or 4 times in a row. When I finished the book the third time, she looked at me and said Mama! It was adorable!
If you could vacation anywhere in the world this summer, where would you go?
Like so many people, our summer vacation had to be canceled. We were going to go on a cruise. However, if I could go anywhere, I would go to Scotland! I bet the weather would be cooler than here!!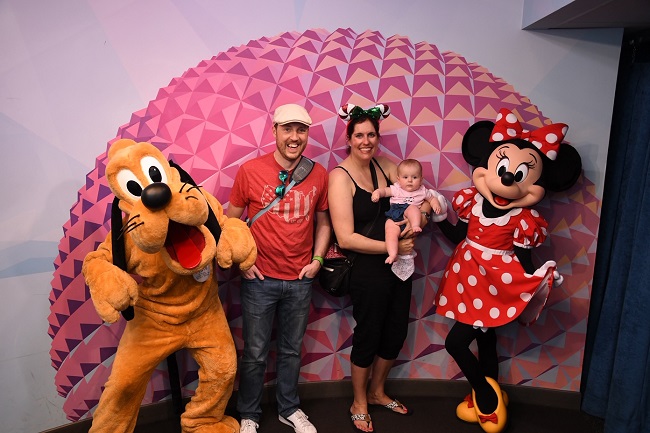 If you could magically learn a new skill, what would it be?
I'd like to be fluent in a foreign language-either Spanish, French, or Italian. I wouldn't mind all three!
What's something your friends might not know about you?
I don't know. I tend to be an oversharer! I sing a lot! Around the house, in the car, in the shower! I love music! I especially love hearing Phoebe sing! It's so cute!
If you got an unexpected gift of (a lot of) cash, what would you do with it?
I would give some to our church, some to our favorite charities and to organizations that are close to our hearts. Of course, we would set Phoebe up for life. We would take care of our families, and make sure that we're all set, too. Then we would travel the country and the world!
What's a guilty pleasure?
Andy's Frozen Custard! We go once a week!
Who do you most admire?
My mom! She's been through so much, but she has a strong faith in God and always puts one foot in front of the other to go forward. When others would have quit and/or begged for another path, she just keeps going on hers! I love her and am so proud of the woman she is! I hope that I can be the mom to Phoebe that my mom has been to me.
What do you most want people to remember about you?
I love the Lord. I want Him to be seen, and not myself. I acknowledge and admit that that isn't always the case.
One word to sum me up: Passionate