By Jen Adair, Blogger at Slightly Tilted, Entreprenuer, Homeschool Mom to two fab kiddos
In case you didn't know, this year has been the worst year in the history of 2020. I won't mention any riots or viruses or hornets or any of that. I promise.
I am trying to be positive and think about happy things.
Right now that is the invention of streaming ALL the stuff directly to the little box that fits on my lap.
Hi, I'm Jen, and I'm addicted to Netflix, Amazon Prime Video, Hulu, and all the rest.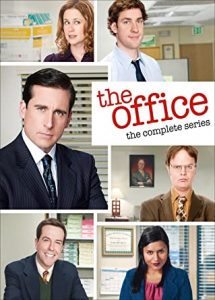 Since there's nowhere to go and it's already hotter than Hades, binge-watching has been my go-to sport of choice. Madmen. Breaking Bad. The Sopranos. The Office. The Wire. Gilmore Girls. Game of Thrones.
Please, y'all. We aren't newbies. These were watched several times before the world fell apart.
We have moved on.
Since we've basically finished everything on every streaming platform invented, let me share a list of all the great shows and movies we have found. We like a wide variety of shows, so you've been warned! Most of these are NOT family-friendly. We binge when the kids have been taken care of and are far away from us.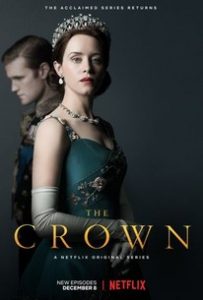 No kids plus adult movie time. Ahhh. What a way to end the long, hot, weird days of 2020.
In no particular order or streaming platform:
Peaky Blinders
The Crown
Tiger King
Ozark
The Great British Baking Show
Bob's Burgers
The Goldbergs
Yellowstone
Barry
The Righteous Gemstones
Sweet Magnolias
Mindhunter
Better Call Saul (Hang in there. It gets better.)
Stranger Things
Downton Abbey
The Americans
Garth Brooks: The Road I'm On
This list is not exhaustive, and there are plenty of other good ones. What would you add?
I've also been binge reading, binge cleaning, binge online shopping, and binge cooking. And binge eating. PLEASE TELL ME I'M NOT ALONE, because I've also been binge worrying about all of the above.
Take care of yourself. Take care of each other.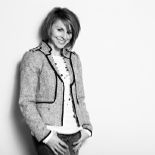 Hey. I'm Jen Adair. I'm an entrepreneur. Homeschool mom. CEO of organized chaos. Ok – it's really not all that organized. Browse my collection of random thoughts, humor (well, I think I'm funny!), images, links, whatever…at my blog Slightly Tilted.