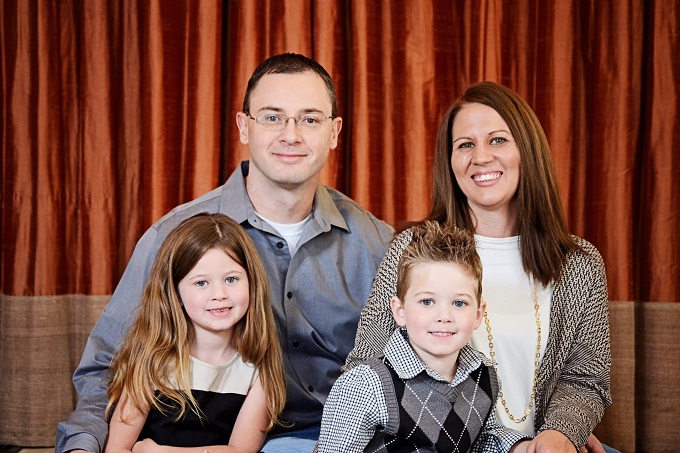 Name: Lori Gladden
Children's names and ages: Maddison age 7, Tristin age 5
What's one movie you could watch over and over? Breakfast at Tiffany's
Tell us about some traditions you've started with your kids? Every Christmas Eve we make homemade pizzas and open presents at my parents house.
Where does your family love to play in NWA? We love going to Devil's Den and walking the trails.
What's something your friends might not know about you? I have always dreamed of starting an orphanage.
If you could vacation anywhere in the world this summer, where would it be? I would love to travel Europe.
What are your favorite hobbies? Hiking and swimming
What's something you have always wanted to learn? Sign Language
Which three things do you always have with you? Tea/Coffee, my phone and snacks.
Tell us about what it's like to have a child with Type 1 diabetes: 
I have thought about this questions for a few days. For us, Type 1 diabetes is just a part of our life we have to manage and has been since Maddie was 20 months old. As a mom of a young child living with Type 1 diabetes, I am always on the go checking blood sugars, counting carbs, dispensing insulin while balancing our everyday living needs.
I am So thankful I have a wonderful husband. At the end of the day I am just a mom doing what it takes to ensure my family is taken care of.
For more information about living with Type 1 diabetes check out this video we made with Maddie:
What's something you'd like other people to know about T1D?
Maddie is a child first who happens to live with Type 1 diabetes. She is able to eat and do everything any other child can, we just have to plan ahead for it.
How do you wind down at the end of the day? Hot tea and catch up on my shows.
One word to sum me up … I would pick determined. I asked my husband and he said Spunky.