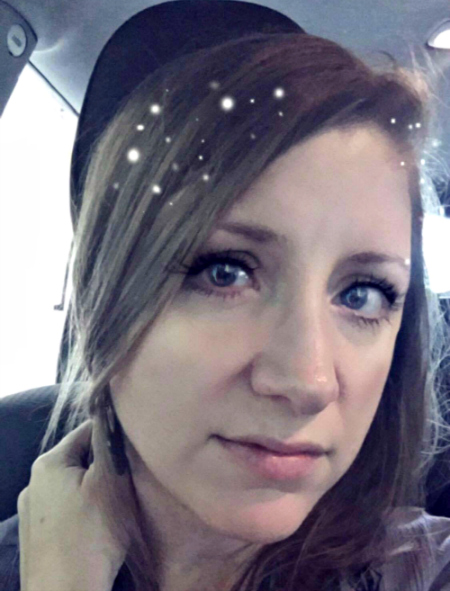 Jacqueline Presley is a local mama we met before she was even a mama! We met her shortly after we launched nwaMotherlode.com (nearly 10 years ago!) and she was pregnant with her first baby. We asked her to write about her pregnancy experience, and when it was nearly time for the baby to be born, we threw her an online baby shower.
Since that time, she has not only grown her family but also her experience as a blogger and a social media expert. Jacqueline is one of those people who lights up a room with her fun personality. We hope you'll enjoy getting to know her as much as we have.
Kids' names and ages: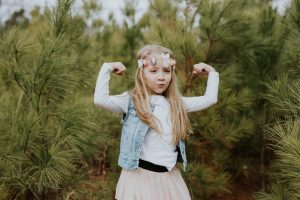 Katie (age 9) and Jackson (age 7)

Tell us about your new job:
I work for ClearPG as Director of Client Relations and Social Media. They are based in Fayetteville and are tremendous people to work with.
You're still blogging, right? Tell us about your blog:
I don't blog as much lately, though I do from time to time. I still do campaigns with businesses promoting products. My blog is called Creative Outpour and is mostly about my life. It covers everything — from things I'm cooking, creative projects I'm working on, parenting issues and faith.
What did you want to "be" when you grew up?
I wanted to be a singer or an actress! Not a singer at all, but I did major in theatre for a bit at the University of the Ozarks. Theology stole my heart though and majored in Religion/Philosophy/Christian Education — which is basically like going to seminary. I loved every minute.
What are your favorite places to hang out in NWA as a family?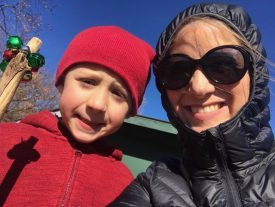 We love to go to our cabin on Beaver Lake. I love to take the kids outside hiking/exploring. Love being at Lake Fayetteville, Mt Kessler, Mt Sequoyah or any of the great walking trails we have. We love to eat at Shoguns, Smitty's, Khana Indian Grill or Tim's Pizza. I love getting coffee at The Grounds at Garden Living or Onyx!
What's your favorite guilty pleasure?
Traveling! Is that guilty? I just want to go and do all the things.
What's something you'd love to learn?
I would love to learn to be more patient and calm. Also, to sew better!!
What's the last thing you laughed out loud about?
My kids made up a crazy song last night and were performing it. They are nuts! And hilarious!
What's something you're known for among your friends?
I THINK I'm known for being friendly/bubbly/social. I HOPE I'm known for being a faithful, honest, loving friend.
Who do you admire most? Why?
I admire my godparents Bronson and Evelyn Stilwell. They have modeled to me who I want to be and how I should approach life. They have loved me and included me into their family when I needed someone. If my life is anything like theirs, if I am anything like them, I am thankful. I am definitely a better mom, wife, person because of their influence.
What's a sure-fire way to help you relax at the end of the day?
Bubble bath and coffee.
Who's the cook in the family? Or take-out?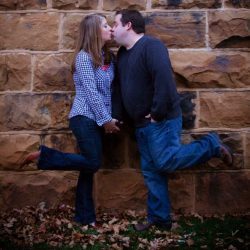 I like to bake things, Spencer likes to cook meat. We also love to eat out…
What's your go-to dinner after a busy day?
Our go-to dinners are things like: tacos, chicken and a veggie, Indian curry or homemade pizza.
One word to sum me up: Learning.
Click here to read more 5 Minutes with a Northwest Arkansas Mom interviews. Our many thanks to First National Bank of NWA for sponsoring this feature, which celebrates all the unique moms here in Northwest Arkansas! CLICK HERE to visit the FNBNWA website or follow them here on Facebook. FNBNWA is a full-service bank and has multiple branches, including:
801 N Dixieland Road, Rogers, 479-621-6800
3706 Pinnacle Hills Pkwy, Rogers, 479-464-9060
E. Pleasant Grove Rd., Lowell, 479-659-7100
350 E. Centerton Blvd., (Hwy 102), Centerton, 479-795-4200
2638 E Joyce, Suite 1 Fayetteville, 479-856-7800
Save
Save