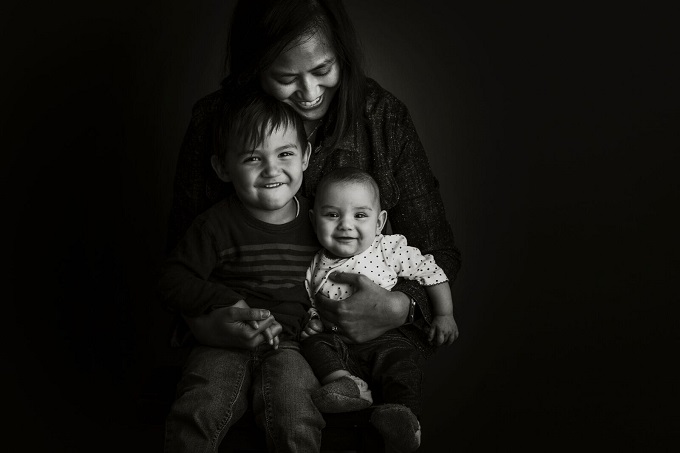 We've known Jeannette for many years and we have always been impressed by her work ethic, inclusive attitude and a rare kindness that just emanates from her person. Get to know Jeannette better with this fun interview:
Kids' names and ages:
Cashel, 3; Josephine, almost 5 months
Where are you from and what brought you to NWA?
I was born and raised in Little Rock. My boyfriend at the time lived in Goshen, and I had a number of college friends who lived in Fayetteville. Ultimately, I moved here when I was offered a position as a copywriter at Vulcan Creative Labs in Springdale.
What's the best piece of advice you received when you were pregnant with baby #2?
To be my own birth advocate during labor and delivery.
Tell us about a typical day in your (busy mama) life: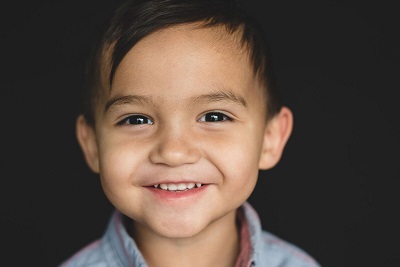 Oh wow, it's joyfully jam-packed! In my first attempt to answer this question, I began listing details in blocks of 2-3 hours, but then I decided it wouldn't make for very riveting reading. Suffice it to say that an outsized portion of my day consists of snuggling and nursing, as well as double-pumping or orchestrating the nurse/pump combo to prepare the bottles Josie needs while I'm away from her for work.
Josie's cousin Eleanor is just a few months older than her, so our family does a nanny share, and my sister-in-law and I switch hosting responsibilities from week to week.
Typically, I'm up two or three times a night, and after getting Josie back to sleep, I'll mix it up, depending on what's going on that week—catch up on to-do's, wash dishes, sterilize pump and bottle parts, process email, crank out a time-critical deadline, take a long shower, go right back to sleep or sometimes work in some reading or the latest episode of a favorite show.
The rest of the house rouses as the sunrise tops the trees in the backyard. Cashel typically sneaks into our bedroom either to announce brightly, "The sun is up!" or declare proudly, "I woke up BEFORE Dada." Then commences the morning flurry of diaper-changing, dog-letting-out-and-feeding, breakfast-making, coffee-brewing, child-dressing, baby-patting, potty-going, toddler-wrangling, teeth-brushing, laundry-doing and home-tidying activities that lead up to hugs, kisses and matching utterances of "I love you too much!" and "Have a great day!" as Cashel and Will head out the front door for school and work, respectively.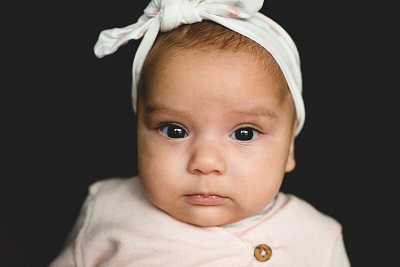 Next comes getting ready for the day myself and also preparing for Josie's day with the nanny and her cousin—cleaning the kitchen, pumping to top off her bottles, measuring out cereal, documenting her morning in a care journal for continuity, packing up everything I might need to pump on the go, making sure we're well-stocked on essentials and telling Alexa to add what we're missing to my shopping list. I make sure my phone, watch and laptop are charged or charging while I indulge in some self-care, namely in the forms of homemade matcha lattes and as many steps of the Korean 10-step skincare routine as I can squeeze in before our amazing nanny KK arrives.
I'll catch up with KK, my sister-in-law Emily and my niece Eleanor, and we'll exchange stories about the girls while I walk around the house, wondering whether I've forgotten anything.
When I leave the house, I do my best to plan out my day in The 5-Second Journal to prioritize my time and then thoughtfully use the rest of the workday to talk to clients or entrepreneurs, take conference calls, sometimes commute to Bentonville for meetings and concentrate on heads-down deliverables like writing, editing and moving projects forward in a tangible manner. I fit in a quick lunch and pause to adore and respond to the photo updates from the nanny. I may pump in my car and swing by the store to knock out my shopping list or the Fayetteville Public Library to return and/or check out bedtime books for Cashel before I head home.
After work KK will brief Emily and me on the girls' day, and we'll discuss any new things our babies are doing developmentally. Next, I'll nurse/pump until Will and Cashel get home, read a library book or two with Cashel and then cook dinner. I rely on Plated meal kits for half of our weeknight dinners, and we'll supplement with slow-cooker meals, leftovers, easy salads and an occasional BiteSquad or Waitr delivery if it has been a particularly draining day.
We'll sit down to connect over a family meal, during which we'll experiment with all sorts of tactics to get Cashel to EAT. While I get Josie down to bed, Will cleans up, and Cashel usually plays or watches Team Umizoomi on Prime. Will and I will switch off on the bedtime ritual with Cashel, and IF that person is me, then I'm usually down for the count, right around the time we finish up our third book and settle into some cuddle time.
You just started a new work adventure, right?
Work is always an adventure when you're (1) working with entrepreneurs and (2) a working mom! I continue to work as a consultant through my company Scribe Marketing, and I'm honored to have opportunities to support the regional entrepreneurial ecosystem and to help sustain the impact of organizations across the state. Rick Webb, Director, and I are cofounders of Grit Studios, an innovation network and coworking-space-in-the-making headquartered in downtown Bentonville. We surround founders with support, mentorship and resources to help them grow and scale their businesses. I also work alongside a fantastic group of people at Terrapin Consulting, led by Managing Partner Walt Eilers, to help non-profit organizations grow philanthropy.
What do you tell people when they ask how you do it all?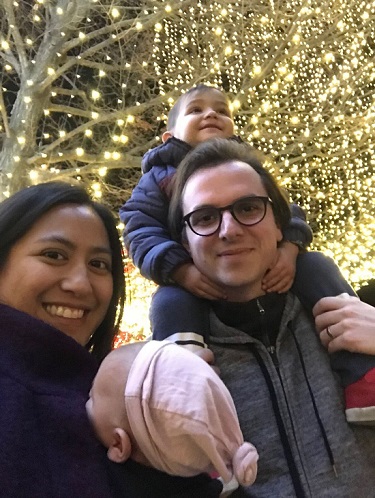 In the months after Cashel was born, my friend Sara texted me, "Welcome to the world of makin' it work." Those words ring true daily. There's always so much more to do, and that's life.
Becoming a mother really taught me the true meaning of prioritization and time management. Kids are great teachers in the lesson of how finite our time together really is in the grand scheme, so we find ourselves prioritizing accordingly. We decide what we really want, and we say no to things that don't serve those priorities. We become more effective AND efficient in time we have away from our families, so we can be more present when we're together again.
I also emphasize how important it is to recognize and to vocalize our need for help, as well as appreciate those in our village whose support make all the difference. I have a wonderfully thoughtful partner in life and parenthood. My sister and dad visit us often. We live in walking distance from my in-laws and dine together routinely as a family, and our children's lives benefit not only from their dynamic as siblings but also from the added dimensions of being grandkids, cousins, a niece and a nephew.
I am very lucky to have found trustworthy caregivers who genuinely adore my children and colleagues who value who I am, respect the quality of my work and trust how I choose to spend my time. These relationships give everyday moments meaning.
Where are your family's fave places to play in NWA?
We LOVE the Fayetteville Public Library, Amazeum and Wilson Park. We also frequent the Root Elementary School playground on the weekends. When it's warm, there's no better place than the Mount Sequoyah pool on a Sunday morning.
If you could teleport anywhere in the world on a regular basis, where would you go?
Mallorca.
Where's your happy place?
The pedicure chair, preferably next to a good girlfriend and in the midst of conversation.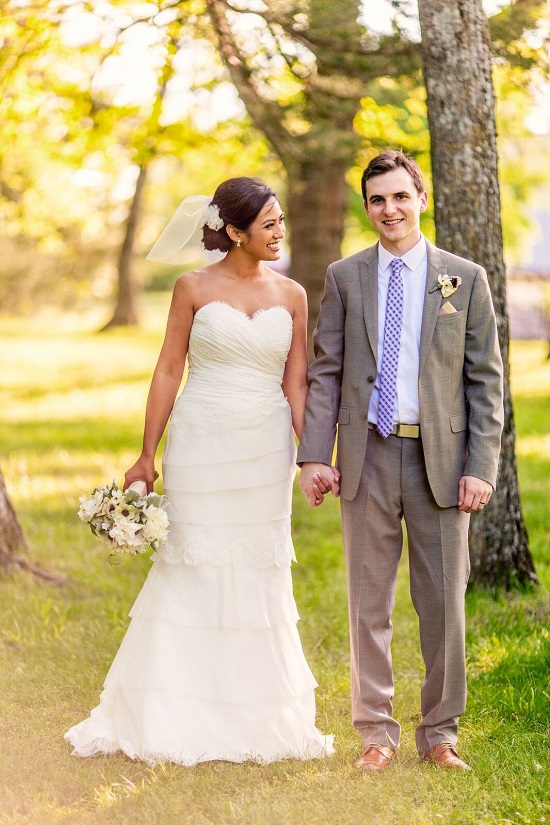 How did you and your husband meet?
I went to college with Will's sister Emily. There was one Spring Break when we picked Emily up from her parents' home in Fayetteville, and Will grabbed something from the kitchen where I was having a conversation with his mom.
Was it love at first sight?
Maybe?! He has said that meeting was pretty memorable, and that's the romantic in him. I have a really clear memory of seeing him out and about, years later, and I felt this powerful curiosity about him. I totally would count my recognition of that magnetism as love at first sight—by my timeline! 🙂
Who cooks? You, your husband or the chef down the street?
I love cooking, but I didn't really start my kitchen adventures until my thirties, well after Will and I had started living together. It's comforting to know he fell for me before I had developed any glimmer of homekeeping skills. One of my besties, Jess, told me it was surprising that I didn't cook since it's such an outlet for creativity. Before then I had never considered cooking as being a form of artistic expression, and that revelation was a game changer for me. I bought white dishes and made it fun to treat them as canvases.
If you could be gifted with one superpower, what would it be? Why?
The superpower of healing. Instead of just saying, "I wish I could take the pain away," I actually could.
What's something your friends might not know about you?
I consume a lot of media during the day by wearing my wireless Plantronics Backbeat Fit headphones in only one ear. That way I can listen to a book or music, watch a show or talk on the phone while staying mobile and getting other things done, like dinner, yet I still can have the other ear free to keep tabs on my environment and respond to the littles. I have two pairs, so I just rotate out when I have to charge one. Hey, a girl's got to keep current!
What's something they ALL know about you?
I am encouraging.
Who do you most admire? Why?
Will Collins. He's very observant, exceptionally creative and highly disciplined. I find him ever so interesting.
What do you most want people to remember about you?
As Maya Angelou would have said, how I made them feel.
One word to sum me up: Optimistic.
Photo Credits: Individual shots of Cashel and Josephine are by Nikki Toth Photography, the black and white portrait was shot by Preserved Photography and the wedding photo is from Hatch & Maas.

Click here to read more 5 Minutes with a Northwest Arkansas Mom interviews. Our many thanks to First National Bank of NWA for sponsoring this feature, which celebrates all the unique moms here in Northwest Arkansas! CLICK HERE to visit the FNBNWA website or follow them here on Facebook. FNBNWA is a full-service bank and has multiple branches, including:
801 N Dixieland Road, Rogers, 479-621-6800
3706 Pinnacle Hills Pkwy, Rogers, 479-464-9060
E. Pleasant Grove Rd., Lowell, 479-659-7100
350 E. Centerton Blvd., (Hwy 102), Centerton, 479-795-4200
2638 E Joyce, Suite 1 Fayetteville, 479-856-7800
Save
Save