Last month we launched a new category on nwaMotherlode.com called "Top Toy Trends." With the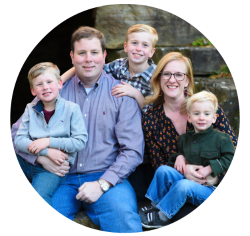 help of friend and sponsor, Lindsay Ramsey of Kindness & Joy Toys, we're keeping you up to date on what toys are hot or are about to take off in popularity with kids. (Lindsay gave us the heads-up on the fidget spinner craze a few months ago.)
As a busy mom of three and toy industry insider, Lindsay also tells us what to look for in terms of toy quality and what age groups each toy is most suited for. Check out the video below to see Lindsay give more info on each toy featured in July.
Today we're looking at some of the products surging in popularity in the fidget/sensory category, which was boosted by the arrival of the fidget spinner. This category also includes some old favorites which are enjoying a rebirth thanks to renewed interest in toys in this category.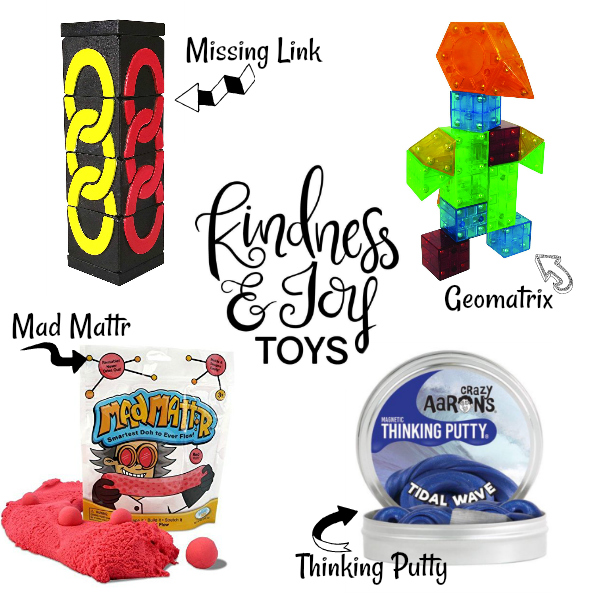 July's Top Toys
Missing Link: Originally created in the 1980's, this classic fidget puzzle is making a comeback. Cost is $14.99.
Geomatrix: This toy was created as an adult desk toy, but these magnetic blocks can be a building toy or a game for kids of various ages. Cost is $29.99.
Mad Mattr: This fidget/sensory toy is great for younger ages! And get this… it NEVER dries out. Ever.
Thinking Putty: Lindsay said a special education teacher from Bentoviille bought this item for her classroom because it's a sensory/fidget toy that strengthens muscles. It's available in a wide variety of colors.  Cost is $16.99.
Check out the video below to see Lindsay talk about each toy or swing by Kindness & Joy Toys in Fayetteville to see them in person.
The Top Toy Trends category is sponsored by Kindness & Joy Toys, a toy boutique with a variety of gifts for babies, children, tweens and all those young at heart. The shop also offers a Birthday Valet service, for parents who want a quick and easy birthday party gift pick-up service. Check out the shop online or in person at 1160 N. College in Fayetteville (located inside the Shops at Sara Kathryn's).
Save
Save
Save
Save
Save
Save
Save
Save
Save
Save
Save
Save
Save