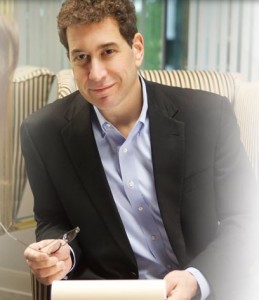 We interviewed Dr. Rhys Branman of Cosmetic Surgery Clinic, one of our sponsors here at nwaMotherlode, about  the "mommy makeover" and other cosmetic surgery questions mamas might want to ask.
Of course, we LOVE before and after shots and there are lots to look at HERE.
Dr. Branman regularly appears on Arkansas television answering patient questions about cosmetic surgery and has been featured nationally on Dateline NBC. CLICK HERE to see some of his most popular videos and media features on Good Morning Arkansas.
Q: How long has your clinic been open? Can you tell us a little about your approach?
Our clinic was originally opened by Dr. Jim Billie in 1986. I originally trained with Dr. Billie in 1998 and was asked by him to take over the practice in 2002. Since that time, we have grown the practice to include a certified surgery center and all aspects of cosmetic surgery and aesthetician services.
Our practice approach is patient-centric. I want to know how the patient feels about themselves and what they see as aesthetic issues. We work hand-in-hand with our patients to guide them through the process of aesthetic change and partner with our patients to achieve the best, most natural results.
Q: What does a free consultation consist of?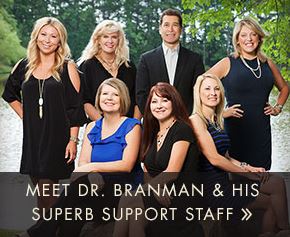 A cosmetic consultation is an opportunity for patients to meet privately with a potential surgeon to discuss their concerns, learn about which procedures and treatments can help, and ask questions. When arriving for an initial consultation, you will first be greeted by one of our friendly staff members, who will provide you with necessary patient forms.
When your registration is complete, it is time to meet with me and my nurse.  During this time, I will listen to your concerns, evaluate your trouble areas, and make expert recommendations for the best course of treatment.
The consultation is all about you, and it's the perfect time to learn more about your procedure(s) of interest and ask any questions you may have about surgery, recovery, and results. We will also go over a number of other things, including:
My qualifications, credentials, and experience.
Where your procedure will be performed.
Who will be administering anesthesia.
Before and after photos of patients with a similar body type and concerns as yours.
Once your examination is complete, you'll meet again with a patient coordinator to discuss your financing and payment options and, if you feel comfortable moving forward, schedule your procedure.
Q: What's the difference between plastic surgery and cosmetic surgery?
While there is quite a bit of overlap between the two, there are some distinct differences. Plastic surgery is largely focused on restoring normal functionality and appearance, with surgery being reconstructive in nature. Plastic surgery usually includes reconstructing or improving defects on the body and face that result from injury, trauma, disease, or birth defects.
Cosmetic surgery, on the other hand, is focused on enhancing or improving appearance from an aesthetic standpoint. Goals include enhancing symmetry, proportion, and balance of the body, face, or breasts to achieve a more pleasing appearance.
Q: What types of surgeries do you perform at your clinic?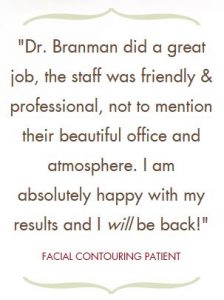 I perform a wide variety of facial, breast, and body cosmetic procedures, including breast enhancement (breast augmentation, breast lift, breast reduction), body contouring (liposuction, tummy tuck, mommy makeovers), and facial rejuvenation (facelift, rhinoplasty, facial implants). Additionally, I offer a number of non-surgical or minimally invasive options to address a variety of concerns.
Q: What's the Mommy Makeover?
A mommy makeover is a customized set of procedures designed to help address some of the main concerns mothers have after pregnancy and childbirth. Typically, these concerns are related to excess or sagging skin around the abdomen and changes in breast appearance.
While a mommy makeover can be customized with any number of procedures or treatments based on the patient's needs, mommy makeovers most frequently include a breast lift (with or without breast implants), liposuction, and tummy tuck surgery.
Q: What do you say to women who are afraid of feeling "vain" or too preoccupied with their appearance to have a procedure?
If there is something about your appearance that bothers you, makes you feel uncomfortable in your own skin, or negatively impacts your self-esteem, there is nothing at all wrong with getting a little extra help.
The confidence that comes from feeling and looking your best can have a positive impact on your family and almost every other area of your life. I firmly disagree with the idea that correcting or improving a feature that causes you despair is vain.
Q: What about a woman's concern that a procedure isn't safe?
When performed by a qualified, board certified cosmetic surgeon, these procedures are quite safe and come with few risks. Prior to any procedure, your health and medical history is assessed to ensure there are no underlying factors that may lead to surgical complications—so be sure to answer all questions honestly and thoroughly.
Safe anesthesia is also paramount. That's why I work only with board certified anesthesiologists in my practice.
The third key to your safety is checking that your surgeon operates in an accredited surgery center.
If you have any concerns about the safety of a procedure, get a second opinion. It's also wise to independently verify all of the practice's certifications before proceeding with any surgery, no matter how minor it sounds.
Q: When you're not helping patients, what do you enjoy doing?
I enjoy camping, hiking, playing guitar, and travel. I also definitely enjoy trying out new foods and wines and, when I have the time, enjoy cooking at home.