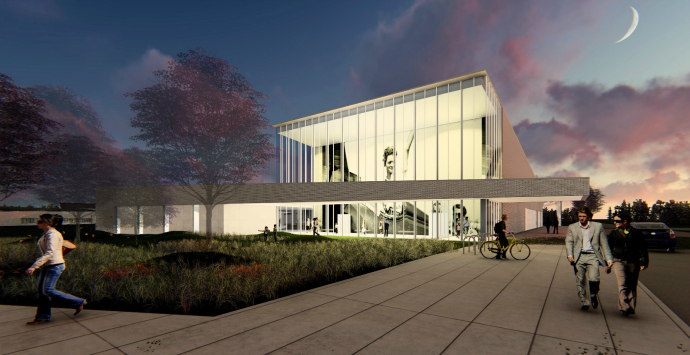 Hey, mamas! We're guessing you've heard the name Thaden School mentioned lately. Named for a Bentonville native and famous female aviator, Thaden is a new private school being built in Bentonville. A newly released artist rendering of one of the buildings on Thaden's new campus is pictured above.  This school is shaping up to be a completely new concept for Northwest Arkansas and will open its doors to the first Thaden students this fall. (Applications for admission are being accepted now.)
We recently had the opportunity to interview school officials and find out more about Thaden's campus, curriculum, class sizes and more. (Founding Head of School Clayton Marsh moved to Arkansas from New Jersey where he served as Deputy Dean of College at Princeton University.) Hope the info below helps you as you're making plans for your kids' next school year.
When will Thaden School open and how big will the school be?
We will open in the fall of 2017 with grades 7 and 9 and grow incrementally over the next four years to serve students in grades 6 through 12. We expect that enrollment in each grade will not be greater than 60 students during our first two years. We continue to welcome applications on a rolling basis for fall 2017 so families should definitely contact us if they have a child who may be interested in joining our founding classes.
Thaden is described as an "independent" school. What does that mean?
The independent school concept is fairly new to Bentonville and this region. The key difference is that an independent school, as a private, nonprofit entity, sets its own mission and is governed by its own board of directors. While Thaden will be accredited by the National Association of Independent Schools (NAIS), we are not required to prepare students for state-mandated standardized assessments. We will have considerable freedom to shape our curriculum and learning goals in ways that advance our mission:
To provide a balanced and challenging education that ignites in our students a passion for discovery and learning, prepares them to succeed in college, and inspires them to lead lives of integrity, purpose, and responsible global citizenship.
We will also select our students through an admissions process that is aligned with this mission.
How will Thaden School be different than other schools in the area? What will the class sizes be?
Thaden has been very intentional about creating a sense of openness and connection to Northwest Arkansas. These goals can be seen in our indexed tuition program that makes the education accessible, a campus design that integrates the school into the fabric of its surrounding neighborhood, a curriculum that carries students off campus to examine issues of local relevance, and events and programs that welcome the community into the life of the school.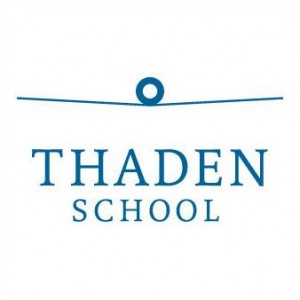 Small classes averaging 15 students will be a defining feature of a Thaden education. Small classes allow teachers to provide individual instruction and tailor their lessons to their students' distinct personalities, talents, and interests. When classes are small, students are also more likely to participate actively, and teachers are able to recognize and celebrate their efforts and achievements.
How will the location and construction of the school play a part in the educational process for students attending during the first two years?
Our location in the heart of downtown Bentonville's Market District allows us to tap into a rich variety of cultural and educational resources such as Crystal Bridges Museum of American Art and its new contemporary art center; Brightwater, the new culinary arts program at Northwest Arkansas Community College; the Scott Family Amazeum; and the Bentonville Public Library. In addition, our signature programs will leverage the nearby regional trail system.
During our first two years, we will run our programs in a combination of temporary and permanent structures (including an athletic field) located on a portion of our 30-acre campus. We will actively look for opportunities to integrate the design and construction of the campus into the curriculum so students can understand and take part in the process of creating their school.
Sustainability will also be a tangible part of a Thaden education: we will weave reclaimed materials and structures into the fabric of the school, and design the campus in ways that will give students hands-on opportunities to minimize their environmental impact. The campus and its instructional spaces, indoors and outdoors, will themselves be teachers that spark curiosity, inspire creativity, and invite reflection.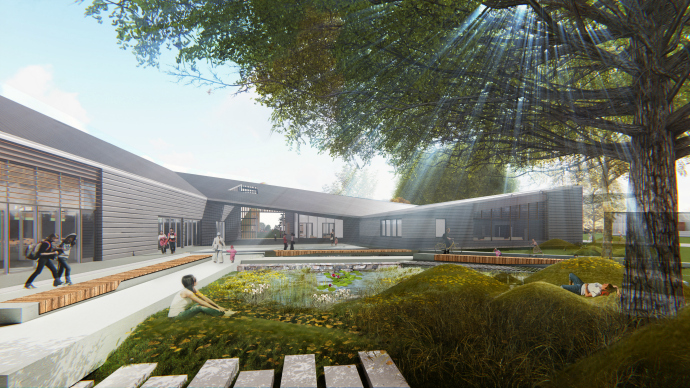 Do students have to live in Bentonville to attend Thaden?
No, we will assemble a dynamic and diverse community of students from across the entire region. We see great educational value in bringing together students – and faculty – who bring many different perspectives, interests, and talents to the table.
How much will it cost for my child to attend Thaden and what is an "indexed tuition"? Is financial aid available?
Our indexed tuition program makes a Thaden education more affordable to families from a wide variety of economic backgrounds. Rather than charging all families the same tuition, we determine an individualized tuition based on a family's available resources.
All families, including those that pay the maximum tuition, will pay less than the full cost of a Thaden education because many of our expenses, including those associated with the design and construction of our campus, are heavily subsidized through philanthropic contributions. Tuition payments will be used primarily to recruit and retain our talented faculty and maintain small student-teacher ratios. For the 2017-18 school year, our tuition index ranges from $500 to $23,700 for the middle school (grade 7) and from $500 to $24,800 for the upper school (grade 9).
What is a "trimester" system, and how does a "block" schedule differ from schedules seen at most public schools?
Twelve-week trimesters allow our middle and upper school students to take a greater number of courses in a given year, enabling them to explore more disciplines and subjects. Our trimester calendar also gives teachers more opportunities to diversify their offerings and innovate with new subjects and teaching methods. For one week at the end of the second and third trimesters, during what we are calling an "Intensive," our students will alter their routine to work with faculty, fellow students, and community members (artists, scientists, and entrepreneurs) to apply what they've learned to various projects of local and global significance.

Classes will generally meet for 75-minute "blocks" rather than the 50-minute periods that are standard among many high schools. This schedule better supports intensive, problem-based inquiry as well as community-based and experiential work that takes place outside of the classroom or off campus.
Our academic calendar will begin on or near the same date as most public and charter schools in Northwest Arkansas, and will be aligned with sports seasons, national holidays, and traditional breaks.
Will Thaden offer athletic programs or have athletic teams?
We aim in the founding years to field at least two interscholastic teams each season. Fall options may include cross country, mountain biking, and soccer; winter options will likely include wrestling and basketball; and spring options could include track and field, road racing (cycling), and lacrosse. Intramural and club sports will also be available and may include archery, volleyball, rugby, dance, tennis, and orienteering.
Students will also have opportunities to establish and lead a number of clubs and other organizations, such as a school newspaper, yearbook, cooking club, rock ensemble, or robotics team. As Thaden grows, the offerings of our co-curricular programs will also expand.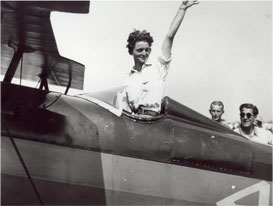 What is the significance of the school's name?
We have named our school after Iris Louise McPhetridge Thaden (1905-1979). Born and raised in Bentonville, she was a proud Arkansan and one of the greatest aviators of her time. She won the first all-women's transcontinental race against her friend Amelia Earhart and other star pilots of the era. Her pioneering and innovative spirit – at once regional and global in its orientation – inspire our efforts to create a school that gives students roots and wings, enabling them to build strong foundations and reach new heights as they pursue their dreams and make their futures.
For more info about our newest nwaMotherlode sponsor, Thaden School, click here to visit the website or the Facebook page. You'll find more in-depth information about Thaden's faculty by clicking here. You can also reach the school by calling 479-268-5321 or send an email by clicking here.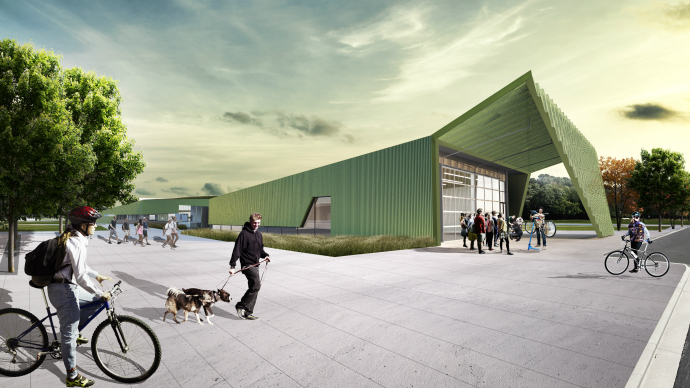 Save
Save
Save
Save
Save
Save
Save
Save
Save
Save
Save