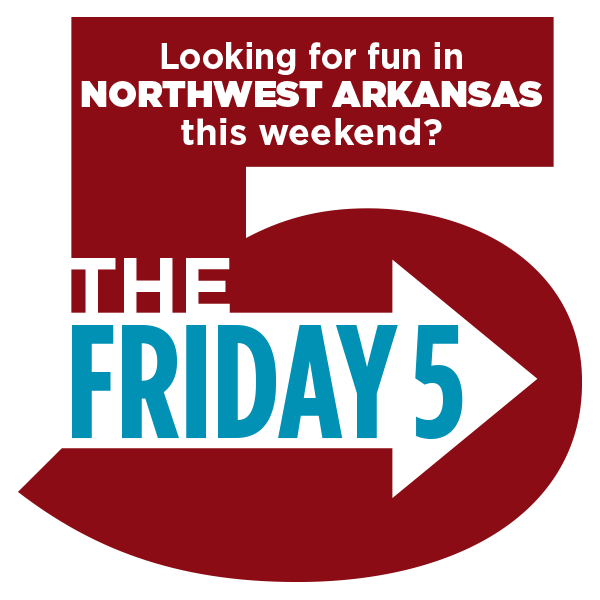 Ready to have some FUN this weekend?!
Lots to do in NWA. Here are just a few ideas for this weekend, March 4-6: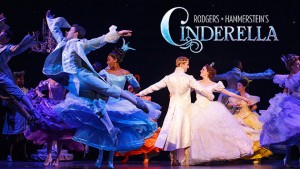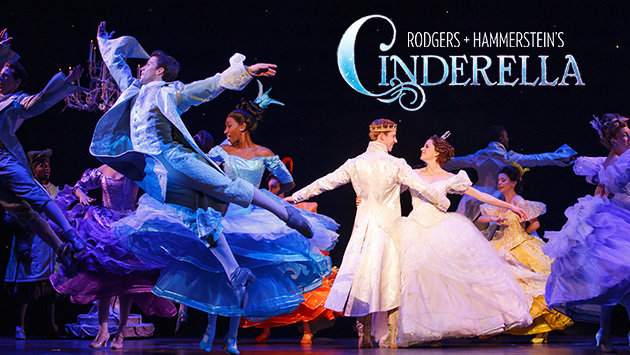 1. Cinderella, Saturday and Sunday at Walton Arts Center. We're hearing so many great things about this musical! It started on March 1st and will run through Sunday (March 6th). It's a contemporary take on the classic tale and features an incredible orchestra, jaw-dropping transformations and all the moments you love—the pumpkin, the glass slipper, the masked ball and more—plus some surprising new twists.
Be transported back to your childhood as you rediscover some of Rodgers + Hammerstein's most beloved songs, including "In My Own Little Corner," "Impossible/It's Possible" and "Ten Minutes Ago," in this hilarious and romantic Broadway experience for anyone who's ever had a wish, a dream… or a really great pair of shoes.
Click here to purchase tickets.
2. Plant trees as a family, Saturday. Families are invited to plant native trees along creeks and streams in the Illinois River Watershed of Northwest Arkansas and Eastern Oklahoma for the 9th Annual Spring Riparian Project.
Volunteers will plant tree seedlings and conduct creek cleanups at locations in Springdale, Fayetteville, Rogers, Bentonville, Siloam Springs, Prairie Grove, Healing Springs and Oklahoma. Volunteers are invited to help at any of nine locations. You can bring the whole family to this free event and snacks and drinks will be provided. Tools will be available, but organizers said extra shovels are welcome!
The event is Saturday (March 5) from 9-11 a.m.
Click here for more information or contact Becky Roark, the Illinois River Watershed Partnership resource specialist, at beckyroark@irwp.org (479) 215-6623.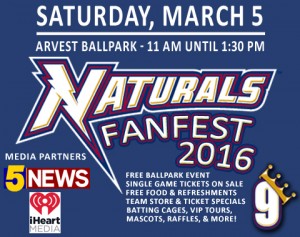 3. Naturals Free NWA FanFest, Saturday. Gates will officially open at Arvest Ballpark at 11 a.m. tomorrow for Naturals FanFest, which is a free event for families.
The special event at Arvest Ballpark includes complimentary food and refreshments for the first 500 guests. The Naturals will also offer tours and activities for fans of all ages as well as specials on tickets and merchandise throughout the event.
In addition to individual tickets going on sale, here are a few of the events taking place only at Naturals FanFest:
FREE Food & FREE Refreshments for the first 500 guests beginning at 11 a.m.  Food and refreshments will be served near the War Eagle Café (Concession Stand 2).
FREE VIP tours of Arvest Ballpark – including the press box, suite level, Walmart Game Room Suite, the home clubhouse, the Naturals' dugout, and the option to walk the warning track of Arvest Ballpark*
Access to the Naturals dugout and field warning track area for fan photos*
Batting Cages open and FREE from 11am until 1:30 p.m.
FREE Skee-Ball inflatable for the kids from 11 a.m. until 1:30 p.m.*
FREE Kids Train Rides around the concourse from 11 a.m. until 1:30 p.m.*
Special appearances by Strike the Sasquatch & Sinker the Lake Creature from 11:30 a.m. until 12:30 p.m.
*Weather Permitting for Outside Activities
Click here for more information.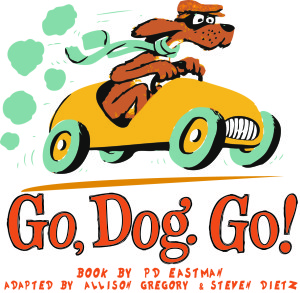 4. Go, Dog. Go! Saturday and Sunday. P.D. Eastman's classic children's book comes to life on stage in an explosion of movement, music, color and space. The dogs delve into life with gusto, creating a visual spectacle for the audience to feast upon. They snorkel. They howl at the moon. They ride a ferris wheel. They sing and dance and climb trees. Like a musical pop-up book that comes to life – and never stops. Colorfully adapted by Allison Gregory and Steven Dietz, it's a perfect joy for young children. An ACO Child's Play production.
Date: March 5-6
Time: Varies
Location: Arts Center of the Ozarks
More info: Click here
5. Birds and Breakfast, Saturday. The area's feathered friends will be at center stage at Hobbs State Park – Conservation Area during the second annual program series: Birds and Breakfast. Enjoy a cup of coffee or juice and have breakfast with the birds. Have you ever seen all the feathers of a goldfinch or chickadee or other songbird up close?  Well this is your chance.  You will witness this unique scientific process up-close, and then help Hobbs release the birds back into the wild.
From 9 a.m. to 10:30 a.m. for two more Saturdays, the Wildlife Society of the University of Arkansas will be catching song birds, handling these birds, and then releasing them back into the wild.  Learn about how this type of research has taught us many things we now know about birds.
The event is at Hobbs State Park – Conservation Area Visitor Center, Highway 12 just east of the Hwy 12/War Eagle Road intersection.
March 5th (as part of Hobbs Celebrates Leopold), and April 16th (as part of the Earth Day Celebration)
All activities are free and registration is not required. For more information call 479-789-5000.
Bonus activities!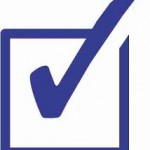 Seuss Craft Day, Saturday. The Springdale Public Library will have its annual Dr. Seuss Celebration with a variety of Seuss-inspired crafts to make and take home. Materials will be provided.
The event is Saturday (March 5) at 2 p.m.
Family Dance Party, Saturday. This event is at the Rogers Public Library at 10:30 a.m. You're invited to shake, shimmy, and dance in this active and fun music and movement program. Perfect for young children.