We all know parenting comes with a few unexpected bills along the way. But one local orthodontist — who also happens to be a nwaMotherlode.com sponsor and a 2016 Mom-Approved Award Winner — has totally revised their pricing structure so that orthodontic patients have no surprises.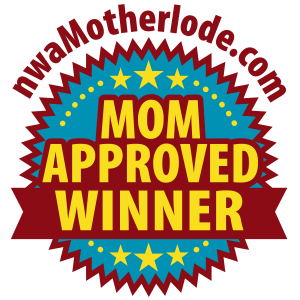 Arkansas Dentistry & Braces has a new "one-price policy" that applies not only to braces but also to the popular Invisalign system.
The clinic has several locations throughout the state, with Northwest Arkansas clinics in Fayetteville, Springdale and Bentonville. The company's owner, Dr. Benjamin Burris, said "The cost is $3,995 for braces or Invisalign. That's one fee for every patient… no matter if you choose traditional braces or Invisalign."
Keep in mind that orthodontic treatment usually costs about $5,000 or up to $7,000 for a more complex case. But if your kid has one of those more complex cases that requires longer treatment, the one-price policy still applies, said Dr. Burris. There are no add-on costs or hidden charges.
This is also good news for parents, many of whom decide to get braces for themselves, especially if they didn't have that opportunity when they were teenagers.
"My business partner, Dr. Justin Bethel, and I are firm believers that we need to be a company that offers ever-increasing access to dental care for patients in Arkansas," Burris said. "Braces used to be a privilege but now it is really part of growing up—a rite of passage. We are determined to make it affordable for everyone, not just wealthy people."
Most parents don't have an extra four thousand dollars laying around, so the company is offering a financing plan, too. It's $300 down and $147.80 for 25 months. (If you do the math, those figures add up to the promised one-price of $3,995, which means there's no interest or extra fees for financing. Insurance is also accepted.)
The doctor said the new one-price policy for braces has become possible because braces are now only one of a number of different services the clinic offers. They now also have general dentists and hygienists working in many of the company's locations. (In this year's 2016 Mom-Approved Awards, this company won awards not only in the "Best Orthodontist" category but also in the "Best Dentist" category.)
The company's growth in recent years, resulting in several new locations across the state, also means it has a stronger negotiating position to pay for the supplies and equipment required for orthodontic treatment. The clinic is in a better position to pass the savings along to patients.
Most of us have seen medical bills that are so complicated that they're nearly impossible to understand, so it's great to see doctors like these doing all they can to make the process more straightforward and easier for families to budget for. A straight smile for a straight price is something all parents can all appreciate.
If you want to talk to someone at Arkansas Dentistry & Braces about orthodontic treatment or the new pricing policy, call them at 1-800-200-7700 or click HERE to get more info on their website.