Name:
Tara Limbird
Daughter's name and age:
Ellie Brooke Limbird 6 years old
How long have you lived in NWA and what brought you here?
I moved here from Fort Smith in 2000 for a job. I loved the area so much I never moved back!
Tell us about your company, Limbird Real Estate Group:

Limbird Real Estate Group is a real estate company covering Benton & Washington County owned by myself and my husband, Nick. We also own and operate the Limbird Team which has been the #1 team in Arkansas for 4 years now. We are very proud to serve NWA at a high level.
Tell us about a day in your mom life:
I aim to get up at 5 a.m. and have a "miracle morning". This means I work out, meditate, and plan my day. I wake my little girl up at 7 a.m. She thinks it is fun to pretend she is still asleep and grab her by her feet and pull her out of bed while she takes the bedding with her.
When you need to be out the door by 7:15 we don't have a minute to waste! On the way to her school we listen to the Bobby Bones show and sometimes make up jokes on the way to school. She keeps it interesting!
What was the last thing you laughed out loud about?
Ellie wrote a "book" and in that book she said I was awesome. The funny thing was how a kindergartner spells awesome – "osum". lol
If you could have one super power, what would it be and why?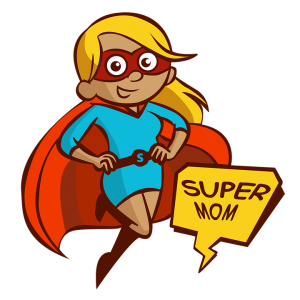 I would fly! I have reoccurring dreams I can fly so why not make it a reality.
What's your favorite "me time" spot?
Probably the only me time I get is in my car and so I occasionally just have to turn up the music as loud as it will go and sing along! I can't carry a tune in a bucket so at least no one can hear me!
What's the best part of motherhood for you?
Kids make everything so exciting. As adults we often forget to have fun. I am a big kid at heart so I have enjoyed the new found excitement at Christmas and Halloween and going to the carnival and more. Every day is a new adventure.
What has been the most surprising?
I never thought I wanted to be a mom so I have been most surprised by how much I have enjoyed it. It is a lot of hard work but the joy Ellie brings to me is priceless.
What meal do you prepare over and over for your family?
Does Gusano's count? I have to admit I don't cook often. I don't mind cooking but am not always prepared. And, when your child only likes a handful of foods you think what's the point!
Where does your family like to play in NWA?
We love all the local parks. We have visited almost every one of them. We also love playing on Beaver Lake in the summer and walking around the Bentonville Square and trails.
What's your favorite music? I will always have a soft spot for 80's hair bands but I like a little bit of everything from country – current and classic, blues, classic rock, and even a little Snoop Dogg from time to time.
Gotta shake it up!
When you need a boost, what's your go-to activity?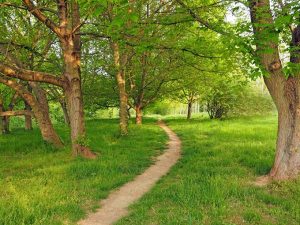 I don't do this often enough but I am always pleasantly surprised what a quick walk outside will do for you.
I love getting some NWA fresh air.
Any fun plans scheduled for the summer?
We took a big trip to NYC over spring break so not sure we will fit in another trip this summer. We plan to spend a lot of time on the lake and maybe we can fit a quick trip into the beach.
When you run a small business it can be hard to sneak away.
Which hobby would you like to pick up again?
I used to spend a lot of time canoeing and kayaking local rivers. My favorite is the Mulberry River. I definitely need to do more of this again.
What do you want people to remember about you?
I would like people to remember me as a hard worker and someone who always fulfilled my promises.
One word to sum me up:
Driven
Our many thanks to First National Bank of NWA for sponsoring this feature, which celebrates all the unique moms here in Northwest Arkansas! CLICK HERE to visit the FNBNWA website or follow them here on Facebook. FNBNWA is a full-service bank and has multiple branches, including: