Worst-Case Scenario Survival Experience
You only have a few days left to take your kids to The Jones Center STEM-based exhibition "The Worst-Case Scenario Survival Experience." It's available until Jan. 12, 2023.
As moms, we're thrilled to see an entire exhibition geared toward helping kids learn about the value of preparedness. Plus, they'll have a fun adventure along the way.
The Worst-Case Scenario Survival Experience is a fun & immersive physical challenge STEM-based experience presented by The Jones Center. It provides the essential instructions for what you need to know when facing unexpected—but possible—real-life scenarios with countless moments of family fun and excitement along the way.
From defusing a bomb to leaping from a moving train, landing a plane to outsmarting a mountain lion, The Worst-Case Scenario Survival Experience will have you thinking on your feet and laughing at every turn, as you strive to survive.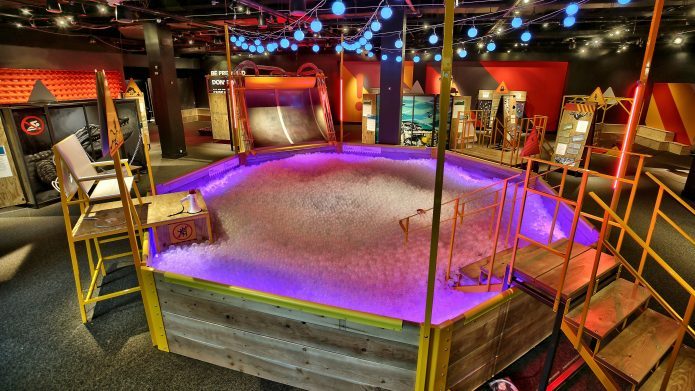 This exhibition is presented in English, Spanish and Marshallese. Esta exposición se presenta en inglés y español.
Here's what happens in this experience:
Learn the real-world success stories of people who endured worst-case situations and those who do so daily. Stories of real people who are real pros line the walls of the Hall of Fame, their stories revealed through graphics, artifacts, photos, videos, and original illustrations from the internationally bestselling book series.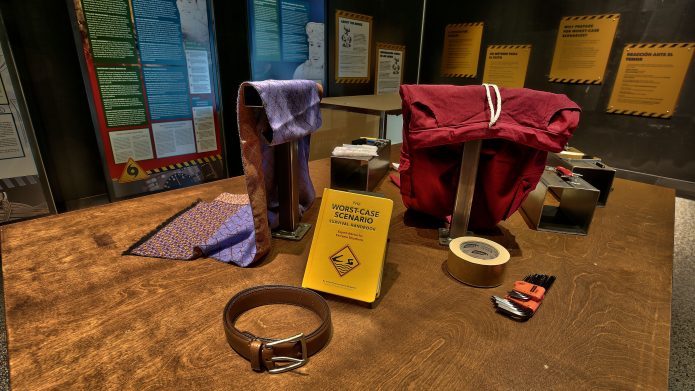 Dare to step inside the Survival Gymnasium, loaded with 15 interactive scenarios to test and build YOUR worst-case survival skills.
Immerse yourself in real worst-case scenario Challenges. Exercise your creative thinking skills, test your problem-solving precision, and approach extreme situations with ingenuity.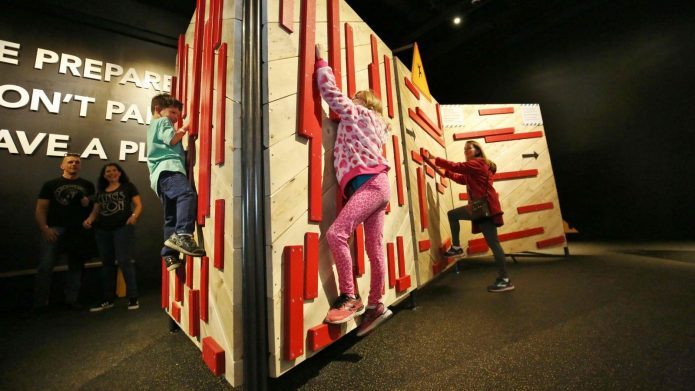 Ages: This exhibition is geared to children age 4 +, teens, and adults.
Dates: Began on June 10, 2022 and runs through January 12, 2023
Times: New hours make the exhibition available exclusively for groups Monday through Wednesday, while extending evening hours for the public on Thursday and Friday. For a complete listing of hours, visit thejonescenter.net/special-exhibitions.
Location: The JTL Shop located at 614 E. Emma Avenue in downtown Springdale
Note: Tickets required. Tickets can be purchased in advance or at the door. Click HERE for ticket info.