January 2023: NWA calendar of events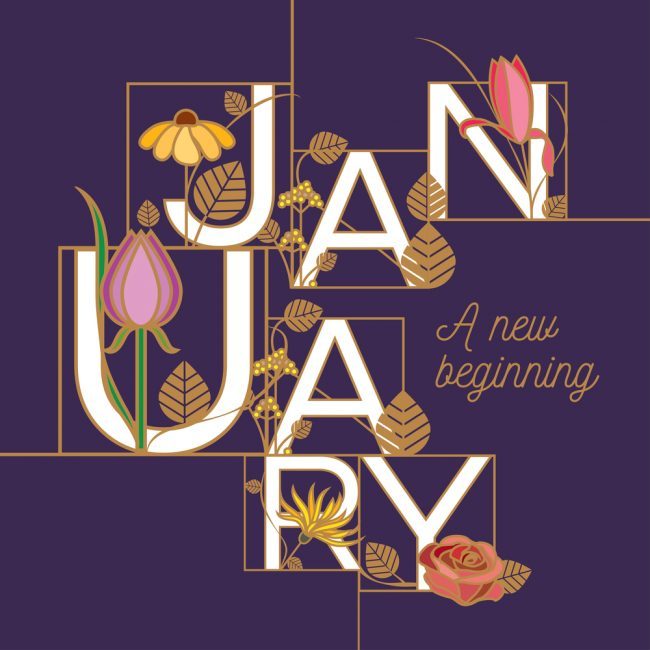 Happy January 2023, mamas! A whole new year. A clean slate. As always, we've curated some of the most fun and family-friendly events in Northwest Arkansas. 
Click on the name of any event below for more information:
The Worst-Case Scenario Survival Experience
Based on the bestselling The Worst-Case Scenario Survival Handbook series, the exhibition is a hands-on/minds-on experience that engages all ages in active problem-solving and hilarious, full-body play. Need to land a plane, escape quicksand, or outsmart a mountain lion? The exhibition lets you put your real-world survival skills to the test, with plenty of laughter and excitement along the way. Spanning 5,000+ square feet of gallery space, it is presented in English and Spanish, with materials available in Marshallese. New hours make the exhibition available exclusively for groups Monday through Wednesday, while extending evening hours for the public on Thursday and Friday. Ticket prices are $6 for children 12 and under who are members of The Jones Center, and $8 for children 12 and under who aren't members; $10 for adults who are members of The Jones Center, $12 for adults who are nonmembers; and children 3 and under are admitted for free. 
Date: Jan. 2-12
Time: For a complete listing of hours, visit thejonescenter.net/special-exhibitions.
Location: The Jones Center for Families
Join an interpreter on Hobbs State Park's pontoon boat to cruise beautiful Beaver Lake to view and learn about our national symbol, the bald eagle, and other wildlife. Tours depart Rocky Branch Marina and are limited to 18 participants. Multiple dates are available during eagle watch season, November – February. Cost: $15 adults, $7.50 children (age 6-12). Registration and pre-payment required. Call 479-789-5000 for more information and to register.
Dates: Multiple dates are available in January and February
Time: Typically 3:00-4:30 p.m., but there are some morning tours
Location: Tours depart Rocky Branch Marina
Super Saturday: Chinese New Year
Help FPL celebrate the year of the Rabbit. This year's Chinese New Year celebration will include dances from the Chinese Association of NWA, lion dancers, snacks and a craft. This family event is free.
Date: Jan. 7
Time: 10-11 a.m.
Location: Fayetteville Public Library event center
The Bentonville Public Library is collaborating with community members to highlight our region's growing diversity. At each session, a guest who grew up in a different country will join Ms. Asele to talk about their cultural highlights and childhood experiences. Come listen to a book, participate in an activity, and ask questions about the featured country. For kids in kindergarten – 6th grade. No registration required. Free
Dates:  Tues., Jan 10, 2023; Tue, Feb 14, 2023, Tue, Mar 14, 2023, Tue, Apr 11, 2023, Tue, May 09, 2023
Time: 4:30-5:30 pm
Location: Bentonville Public Library
Hobbs State Park is resuming the monthly pre-K nature/reading program called The Reading Rocker in January. It will be held on the second Saturday of each month. January is national eagle month. Gather around the "reading rocker" to learn about the Bald Eagle, including those that live on Beaver Lake. The story will be followed by a scavenger hunt inside the Visitor Center, a fun activity to see how big an eagle's nest really is and make an eagle mask to take home. Recommended for ages 4-6.
Date: Jan. 14
Time: 10:30-11:30 a.m.
Location: Hobbs State Park
Geocaching: The World's Largest Treasure Hunt
Geocaching is a fun activity for all ages. It combines getting outside, GPS technology and clues to create a world-wide treasure hunt for prizes or "swag". Learn how to geocache while avoiding "muggles." Hobbs State Park Interpreter Trish, an experienced geocacher, will share tips, tricks and a few funny stories. A geocache has been hidden near the visitor center at Hobbs State Park—will you find it? Recommended for ages 6+.
Date: Jan. 14
Time: 1-2:30 p.m.
Location: Hobbs State Park visitor center
Saturday, January 21st, 9:00 a.m.-3:00 p.m.
Northwest Arkansas Comic Convention
Northwest Arkansas Comic Con will bring together a diverse list of guests, vendors, artists, and fan groups, in an affordable, family-friendly environment. 
Date: Jan. 14-15
Times: Saturday, 10 a.m. to 6 p.m.; Sunday, 11 a.m. to 5 p.m.
Location: Rogers Convention Center
This laugh-out-loud love letter to the theater tells the story of Michael Dorsey, a talented but difficult actor who struggles to find work until one show-stopping act of desperation lands him the role of a lifetime. Featuring a hilarious Tony®-winning book by Robert Horn and an outrageously clever score by 2018 Tony-winner David Yazbek January 2023: NWA calendar of events. Recommended for ages 13+.
Date: Jan. 17-22
Times: Varies
Location: Walton Arts Center
W.O.W.W.! (Wonders of Winter Wildlife)
Cure your cabin fever with this special event at Hobbs State Park. Various activities will take place throughout the day on January 21:
9-11 a.m.: Birds and Breakfast: See live songbirds captured in the park by ornithologists and then help them release the birds after learning more about them. Breakfast snacks and hot beverages will be provided.    
11 a.m.-noon.: Bald Eagle Presentation by Mike Martin: January is Eagle Awareness Month and Mike Martin, a noted Arkansas wildlife photographer, will present a program on bald eagles using his photographs. He will share some interesting facts about our nation's symbol, an overview of their life cycle, their behavior, viewing locations in Arkansas, along with interesting stories of his encounters while photographing them.
Noon-3 p.m.: Tabletop Learning Stations and Crafts: Learn about winter wildlife and make a craft or two at these informal stations: eagle mask, pinecone bird feeder, and squirrel crafts, bald eagles, mammal skins and skulls, winter birds and bird-feeding, and The 8 "Ates": Winter Survival Strategies information stations. Come and go as you please.
1-1:45 pm: Squirrels: Nutty Forest Friends & Bushy-Tailed Benefits: It's National Squirrel Appreciation Day! Did you know a group of squirrels is called a scurry? Can you spot a drey? Join Park Interpreter Trish, for an easy hike around the .25-mile, ADA accessible Ozark Plateau Trail and learn more about 3 of Arkansas' squirrel species and how they are the unsung heroes of the forest.
Astronomy Night with Sugar Creek Astronomical Society
The program will begin in the Discovery Classroom to discuss telescope basics and a tour of the winter sky. Weather permitting, outdoor viewing will begin at 6:30 p.m.  View Jupiter and its moons, Mars, some winter constellations, the Orion Nebula, and Andromeda Galaxy. Items you may wish to bring include a flashlight covered with a red cloth or red balloon, binoculars and/or telescope, folding chair, and a star chart if you have one. Recommended for ages 8 and above.
Date: Jan. 21
Time: 5:30-8:30 p.m.
Location: Hobbs State Park, Discovery Classroom and outdoors
Did we miss your family-friendly event? Email us at mamas@nwaMotherlode.com with the details!