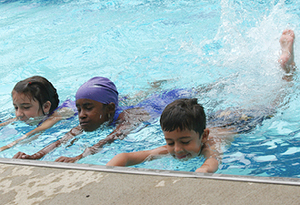 The Jones Center, one of our awesome Motherlode sponsors, is gearing up for a great Spring Break Week on March 21st-25th and here's your sneak peek!
Kids can enjoy their favorite characters all week long, so mark your calendars:
Monday – Razorbacks Day
Tuesday – Princess and Super Hero Day
Wednesday – Star Wars theme Day
Thursday – AETN Character Day
Friday – Frozen Friday
The Jones Center's recreation venues, including the indoor pools complex and ice arena, will be open extended hours. Swim, ice skate or both for just $3 per person.
Ice Rink hours will run from 10 am-8 pm & Indoor Pool hours will be noon-7:45pm for the week.
Sounds like a fun week!