Need some new books to read to the kids? Here are two great picks from our resident book expert and bookshop owner, Marti Genge of Pages of Parenting Bookstore.
What If Everybody Did That? by Ellen Javernick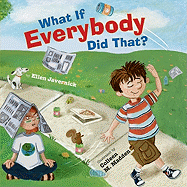 This Earth-friendly children's book shows how each person's small, everyday choices – good or bad- have consequences one way or the other on this world. The illustrations show great ideas for helping the world be a better place. The main character is a boy who does varies things that causes a reaction such as, "On the way to visit Grandma and Grandpa in Kansas, I dropped just one soda can out the window. The Patrolman who pulled us over said, "What if everybody did that?"
The little boy goes on to do many everyday things that cause us to pause and see the effects. In the end….wait I won't tell you the ending. I will give you a hint, "Everybody Should!"
Family Fun Night by Cynthia L Copeland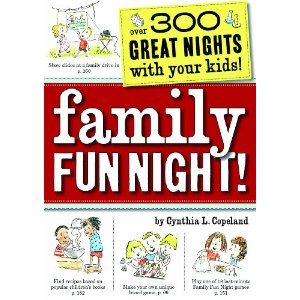 What a great book to get your family bonding, back on track, expand your tradition's and have some of that one-on-one time. Cynthia Copeland has put together some unique and fun activities, snacks, and thrifty options to go with that special set aside time. Copeland inserts her personal tips in highlighted sections called MY STORY along with her ideas. On page 149 she has a list of snacks to go with game night. Chapter 12 is loaded with ideas for last-minute family fun nights when all can't get together except for meal time.
Listed are great fun games at the dinner table while you eat. For example, a tip called Word of Mouth-you mouth a sentence to the person across from you, she has to guess what you said. No repeating the sentence. What about a meal based on a popular children's book? Now that sounds fun. The book again is Family Fun Night ( Over 300 Great nights with your kids).
"What We're Reading" is sponsored by Witherspoon Optometry, owned by Dr. David Witherspoon and Dr. DeAnne Witherspoon. Their practice is located at 5212 Village Parkway in the Village on the Creeks plaza in Rogers. You may also call 479-464-9702 to ask questions or schedule an appointment. Click here to visit them online.
For more information on these and other great books for kids, click here to visit Marti's Pages of Parenting website.