By Marci Tate, Vandergriff Elementary
Beat the Heat – Read! Even with fall around the corner, these hot days are the perfect time to grab a great book and enjoy.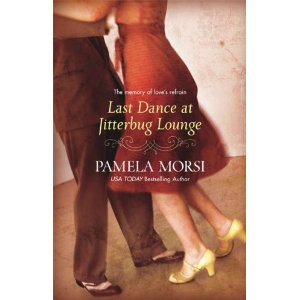 Here's the kind of book for what I call "escapist reading". Last Dance at Jitterbug Lounge by Pamela Morsi might be called Chick Lit or Romance, and while it might be a little of both, it also contains elements of historical fiction. Jack and Claire Crabtree have been going in different directions for years. Jack is tied up with his business (and Claire wonders if he might also be tied up with the cute new sales associate). Claire is tied up with the kids. When Jack's grandfather, Bud, suffers a stroke at his home in rural Oklahoma, both Jack and Claire go to stay with him. Bud's life becomes a central part of the story (in alternating chapters) as he lies in a coma remembering the courtship of his wife, his years in WWII and the loss of his only child, Jack's father. It's a contemporary story that also gives a look into the struggles of previous generations. Escapist reading at its best!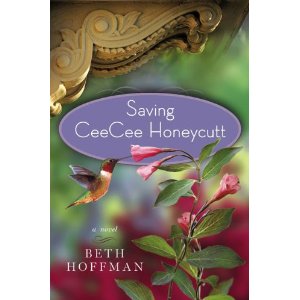 Saving CeeCee Honeycutt by Beth Hoffman was one of the best books I have read in a long time. When people tell me that they enjoyed reading The Help, I often recommend this one. They are completely different, yet they seem to be in the same category (at least in my brain). This is southern literature at its best. CeeCee Honeycutt is a 12-year old girl living in Ohio in a dysfunctional family. Her father is never around and her mother is deranged. When tragedy strikes, her father hands her over to her great-aunt Tootie in Savannah.  Tootie, her cook Oletta and her eccentric friends and neighbors change CeeCee's life. She is surrounded by a group of strong women, who all play a role in CeeCee's life. A sweet coming-of-age story.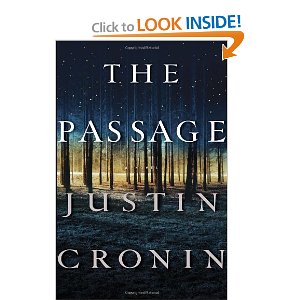 For the intense reader, try Justin Cronin's The Passage.  A human-created virus has been unleashed on an unsuspecting public and has led to an apocalypse of sorts. The first half of the book sets up the eventual demise of society with a focus on a strange little girl named Amy, an FBI agent named Brad Wolgast and a nun. The second half of the book focuses on the "survivors" or uninfected that are living under the lights. The virals are everywhere and it seems the only protection from them comes from light. There is so much going on in this story, that it is hard to summarize in just a few words. Disclaimer:  This is not your typical vampire book! It has been touted as an exceptional thriller. It is definitely riveting and not for the faint of heart. This is the sort of book that I want to discuss with other people! 
Marci Tate of Fayetteville is a busy wife, mom of two, avid reader (when time allows) and Library Media Specialist at Vandergriff Elementary School.
"What We're Reading" is sponsored by Witherspoon Optometry, owned by Dr. David Witherspoon and Dr. DeAnne Witherspoon. Their practice is located at 5212 Village Parkway in the Village on the Creeks plaza in Rogers. You may also call 479-464-9702 to ask questions or schedule an appointment. Click here to visit them online.