Time to vote for your favorites!
We've been handed a mission from the buyers at James+James in Springdale. They want to know what kinds of home furnishings and accessories local women

and mothers like most. So we've helped them form an online Advisory Group made up of our style-conscious readers. (If you love design, furniture, and home decor, you can still join the advisory group. Members receive discount perks just for sharing their opinions. Email us if you're interested.)
This month, the buyers at James+James are featuring some items that are perfect for people with kids. The groupings below feature adorable clocks, reuseable lunch bags and wooden push toys. (We love it when kids' items have a little style!)
Take a look at each photo and decide which is your favorite in each grouping. Then tell us which item is your favorite overall or would be the one you'd be most likely to buy. Post your answers in the comment section by clicking the words "post a comment" (or the little pencil icon) or you can email us at mamas@nwamotherlode.com.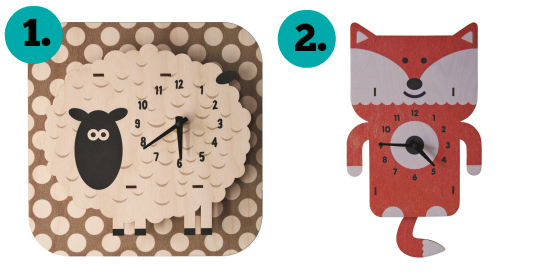 It's hard to choose, we know. Which animal would you rather have tell you the time? (Love the idea of these clocks for a kid's room, playroom or even a cozy reading nook.)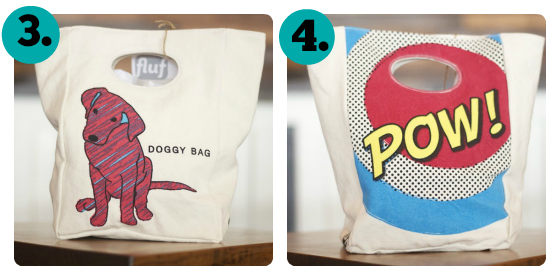 Time for a lunch break! Which bag would you use to store those ever-popular peanut butter and jelly sandwiches?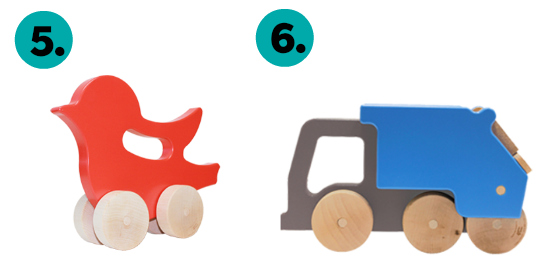 Okay, time to play. These wooden push toys are going to be a big hit with the toddlers when they roll into the James+James showroom in the next few weeks. Which one do you like best?
We're looking forward to reading your feedback, so thank you for sharing your thoughts. To see more fun items like these, go by the James+James showroom on "furniture row" in Springdale or click here to check them out online.
James+James is a true Northwest Arkansas success story. What began in a garage has now grown into a full-range furniture store shipping custom made furniture across the United States. Their first retail store opened in Springdale late last year. For directions to the store, call 479-225-5418.