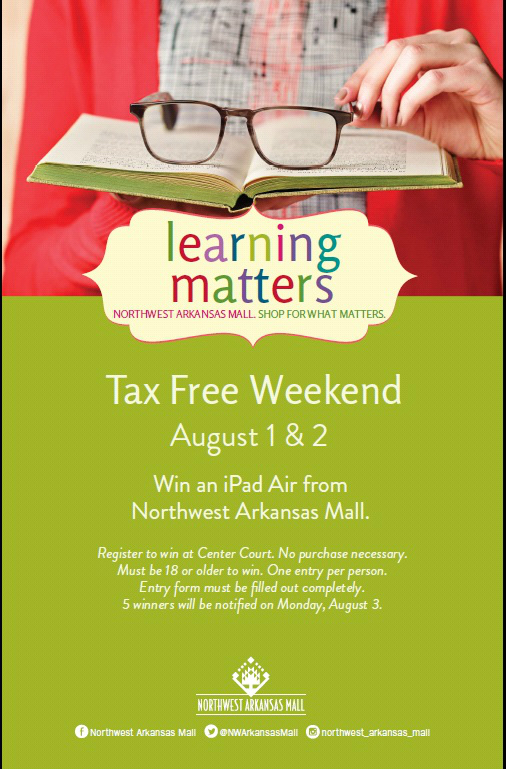 The Sales Tax Holiday in Arkansas is this weekend, Aug. 1-2. Time to save money!
Tax-free weekend a great time to buy back-to-school clothes, shoes and school supplies because you don't have the added expense of sales tax. CLICK HERE to read more about this annual "holiday".
One of the best places to hit for back-to-school supplies is the Northwest Arkansas Mall in Fayetteville, one of our awesome sponsors here at nwaMotherlode. Not only can you save money this weekend, but the mall is celebrating the sales tax holiday by giving away FIVE iPad Air tablets. Customers will be able to register to win one at Center Court this weekend (must be 18+ to register).
CLICK HERE to read the official rules for winning one of the 5 iPad Air tablets.
While you're shopping at the mall over the weekend, don't forget to grab an apple for Project Apple Tree. Tax-free weekend is a good time for shoppers to choose an apple off the tree to help provide school supplies for a student at the NWA Children's Shelter.