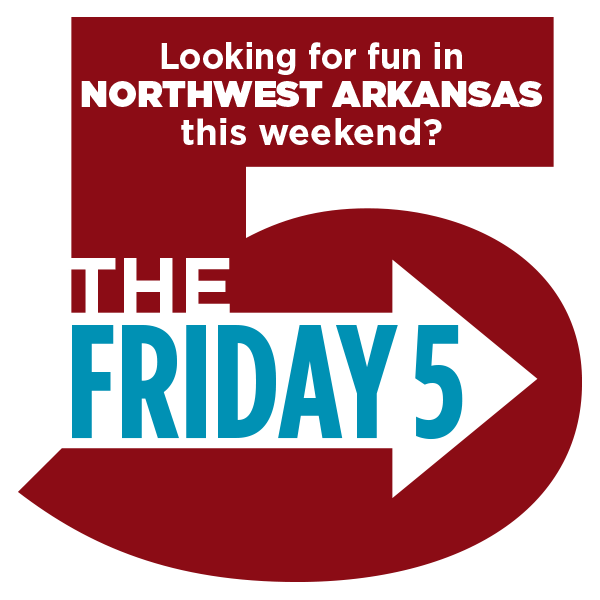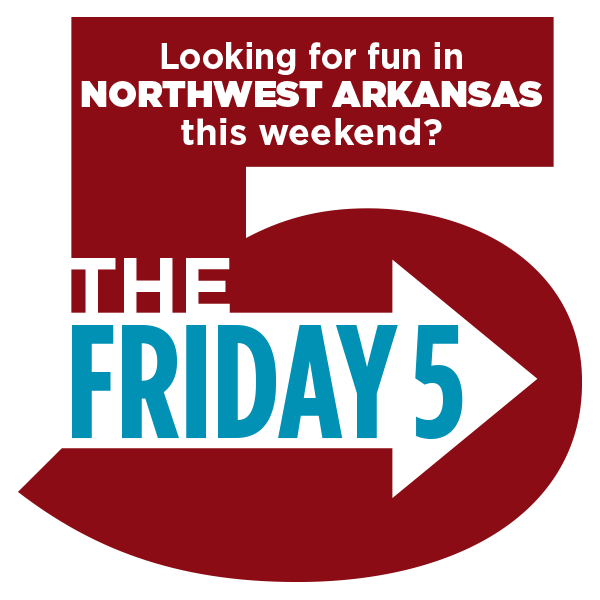 1. Walk a Mile in My Shoes SALE. Walk a Mile in My Shoes is a SALE of shoes and handbags benefitting Ozark Guidance to help provide services to people across Northwest Arkansas with behavioral health issues.
New and nearly new shoes and handbags will be sold for $5 to $25 at the Holiday Inn and Convention Center February 26‐27. Friday evening is a VIP Presale Party with  tickets selling for $20. Click here to purchase tickets now. This is a great girls night out with access to the best selection of designer shoes and handbags.
The public sale starts at 8am Saturday, February 27, no tickets needed.
Click here for more information.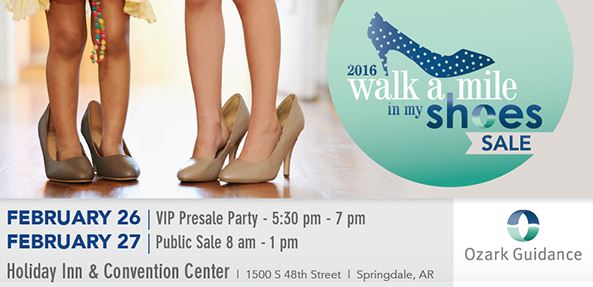 2. Super Saturday: Read Across America with Tommy Terrific. From 10:30am to noon at the Fayetteville Public Library's Children's Library, they'll be celebrating Dr. Seuss's birthday with a party! To make it extra fun, the "master of hilarity", Tommy Terrific, will be performing.
After the performance, there will be birthday cake and face-painting.
Click here for more information.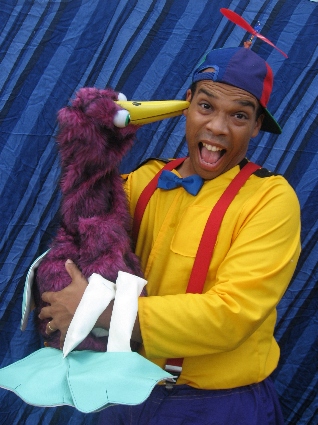 3. NWA Model Train Show, Saturday. Got a train lover in your house? Then they need to make tracks to the model train show on Saturday from 9 a.m. to 4 p.m. at the Holiday Inn and Convention Center in Springdale.
Admission is $8 ($1 off with non-perishable food item) and kids 12 and under are free.
Click here for more information.

4. The Open Road exhibit at Crystal Bridges, Saturday. This new exhibit starts on Saturday (Feb. 27) and runs through May 30th.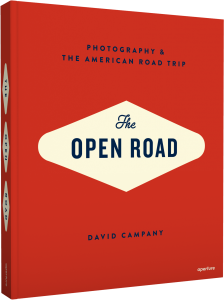 With 100+ images, The Open Road features 19 photographers on the move across America from the 1950s to today. Celebrate the great American road trip with this don't-miss exhibition, debuting at Crystal Bridges.
The Open Road, Crystal Bridges' first large-scale photography exhibition, presents the story of the American road as inspiration.
Visit roadside motels, Mt. Rushmore, the Grand Canyon, Las Vegas, Route 66, the Pacific Coast Highway, theme parks, and everyday America. The images provide offbeat and personal reflections of the photographers' journeys, including the people they encounter, car culture, roadside attractions, and more.
$10 for adults, free (for 18 and under) and members.
Click here for more information.
5. NWA Soup Sunday, Sunday. Bring the whole family to the 15th annual Northwest Arkansas Soup Sunday in Rogers on Sunday (Feb. 28th). Delicious homemade soups, bread and desserts from more than 30 local restaurants, plus music, kids' fun, an amazing auction and more.