We couldn't post about weekend events without mentioning one of the perks of back-to-school, Arkansas' Tax-Free Weekend! This Saturday and Sunday, August 5-6, Arkansas waives sales tax for certain items related to back to school, like clothes, backpacks, and such. Visit our post to find out more!
Friday Morning Movie – Smurfs: The Lost Village
The Fayetteville Public Library is offering a free showing of Smurfs: The Lost Village (PG) as part of their free Friday Morning Movie summer series. This is the second-to-last week for it, so be sure to drop by for this playful family favorite!
Date: Friday, August 4
Time: 10:00 – 11:00am
Location: Fayetteville Public Library
More info: Click here
Coffee & Cars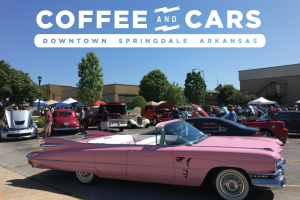 Head to downtown Springdale for the August edition of Coffee & Cars! This family-friendly event is a great way to kick start your weekend with amazing cars and good company. Complimentary coffee and donut holes will be provided while supplies last! As always, Downtown Springdale's Coffee & Cars is completely free to enter and free to attend.
Date: Saturday, August 5
Time: 8:00am – 12:00pm
Location: Downtown Springdale
More info: Click here
Kid's Day: Wet 'n Wild
The Rogers Farmer's Market is seeing summer out with a water party for kids! The event will include sprinklers, a water slide, face painting, water coloring, mermaids, and a waffle bar and popsicles!
Date: Saturday, August 5
Time: 10:00am – 12:00pm
Location: Downtown Rogers Farmer's Market
More info: Click here
LEGO Boost Demonstration
Barnes & Noble is hosting a free demonstration of LEGO's new Boost programmable robotics kits. Use an app and the kit instructions to build and code one of the 5 multifunctional models. If your kids love building with LEGOs and learning about new technology, let them explore a new way to express creativity and bring their bricks to life!
Date: Saturday, August 5
Time: 3:00 – 4:00pm
Location: Barnes & Noble, Fayetteville
More info: Click here
119th Tontitown Grape Festival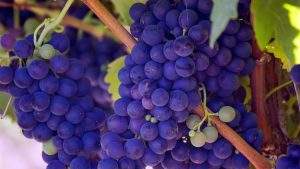 The Tontitown Grape Festival has been going on since Tuesday, so be sure to catch the end of it this weekend! Carnival rides, a grape stomp, spaghetti dinner, craft booths, live music, and grape ice cream! This festival is a quirky NWA favorite.
Dates: Friday, August 4 – Saturday, August 5
Times: Vary
Location: Henri De Tonti Boulevard, Tontitown
More info: Click here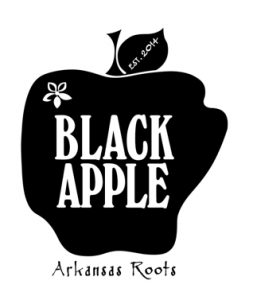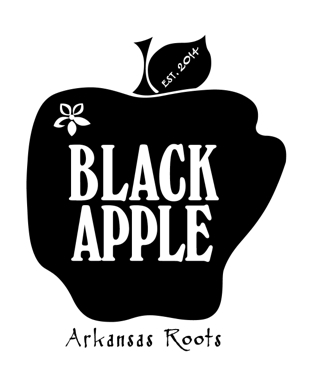 The 5 events above offer some great options for the family, but if you have a sitter this weekend — and you're in need of a date night or a Girls' Night Out — our Friday 5 sponsor, Black Apple Crossing, always has a fun line-up of events during the week and on weekends.
This weekend you can hear the Yokohama Drifters, NWA's only surf rock instrumental band (tonight, Friday, August 4), or the Ozark Travelers, a local folk/blues/bluegrass fusion band (Saturday night, August 5). Ciderday Night Live music events happen almost every Saturday night. They also have Taco Tuesdays, trivia nights and book club events during the week!

Black Apple Crossing is the state's first cidery. It's located in downtown Springdale off Emma Avenue just past mile marker 13. Black Apple Crossing has produced naturally gluten-free hard apple cider with no added sulfites or other preservatives since July 2015. Click here to visit the Black Apple Crossing website. 
The most recent "new" cider at BAX is the return of a summer favorite, the Black Jack, a sweet-tart blackberry cider brewed with fresh, local blackberries!