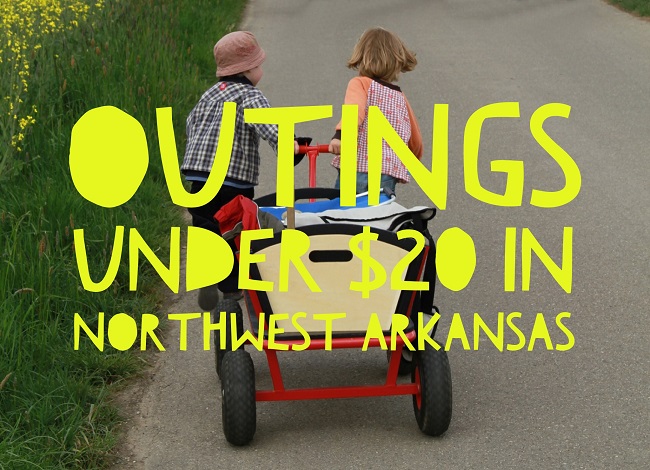 We can't write a series of Outings under $20 without mentioning First Thursdays in Fayetteville.
They're free — and fun — so what's not to like?
Since August starts on Saturday (seriously, HOW IS IT ALREADY AUGUST?!) the next First Thursday is August 6th on the Fayetteville Square.
The evening will start with KidStage entertainment hosted by the Fayetteville Public Library. KidStage features family-friendly programming beginning at 5:30 p.m., on the main stage on Mountain Street.
♦ The August First Thursday will feature Oh Be Joyful, a folk music band that will keep the kids entertained.
♦ From 7-9 p.m. the local bluegrass band Cutty Rye will be performing. So the grown-ups also get to enjoy a little music, too.
♦ Of course, there's also outdoor art. There are about 40 to 50 booths with all kinds of art, everything from woodworking to paintings.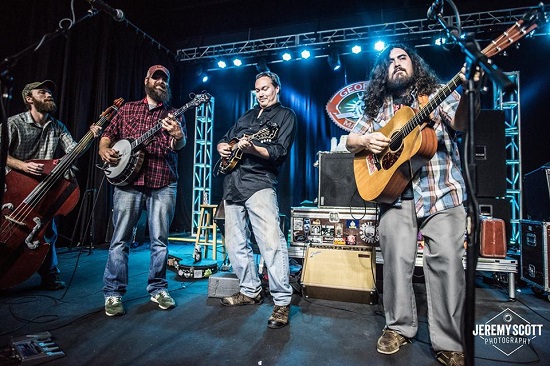 If you're hungry, there are always food trucks at First Thursdays. On Aug. 6th, you should definitely expect Tooley's Barbecue, Nomad's Natural Plate and Yancey's Hot Dogs. Of course there are also lots of great restaurants around the square where you can snag some snacks, like Savoy Tea, Bliss Cupcake Cafe, Tim's Pizza, Hawaiian Bryan's and Hugo's.
Here are the upcoming KidStage performances:
September 3 – Animal Tales
October 1 – Sing-a-long with Troy Schremmer
If you live in Benton County, or you want to attend another Outing under $20, on Aug. 7, you can go to First Friday in Bentonville on the downtown square. August's theme is "Back to School Celebration". Trout Fishing in America will be there and we LOVE. Here's the main stage schedule: