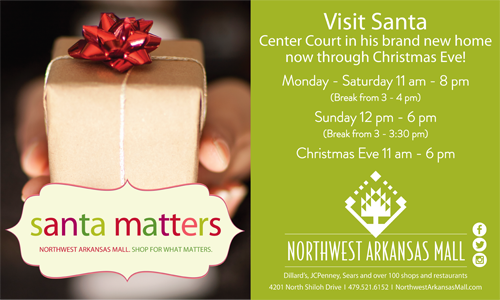 We lovelovelove the new holiday decor at the Northwest Arkansas Mall.
The new "holiday house" makes for a great background for photos with Santa this year. You'll find Santa here seven days a week through Christmas Eve (see hours above):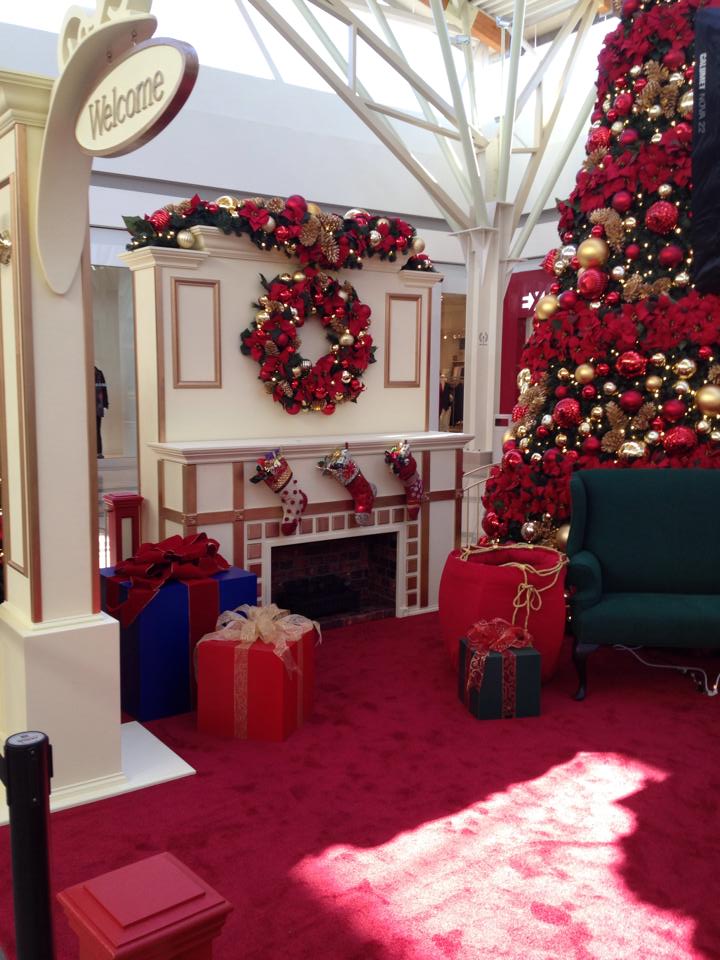 Photo packages start at $22 and some will include free Shutterfly gift cards. Kids who visit Santa will also receive a free holiday book.
CLICK HERE to jump over to the mall's website. Like their Facebook page HERE and stay up to date on all the holiday sales going on at the mall during this holiday season. The mall is a great one-stop shop for Christmas gifts.
Insider scoop: Did you know that the Northwest Arkansas Mall has an annual Breakfast with Santa event? This year the mall is supporting the Boys & Girls Club of Fayetteville. Get your tickets early, before they're all gone. You can buy tickets at the Boys & Girls Club on Rupple Road in Fayetteville.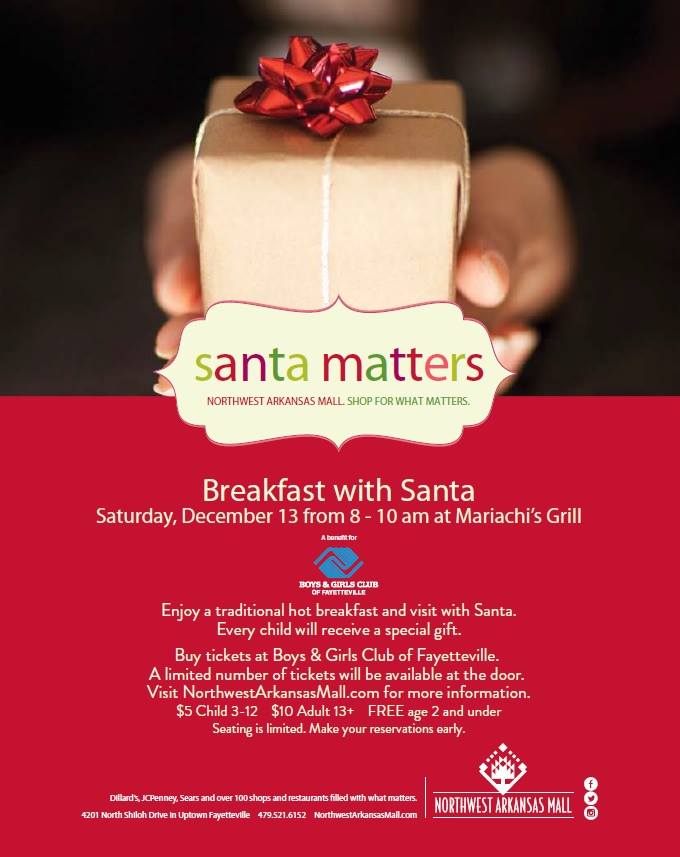 Another insider tip: The mall has an adorable (interactive) "Santa's Village" feature on the website right now. Kids can dress an elf, make their own holiday e-card, work jigsaw puzzles, play memory games, color picture pages, catch candy in the Candy Shop — and more. Just click on the door of the village shop you want to explore.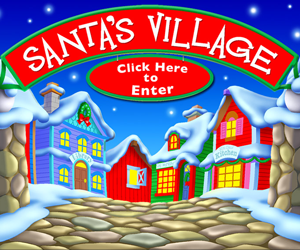 Here's a partial list of stores at the NWA Mall that will help you with getting that Christmas list knocked out:
See's Candies
Dillard's
Razorback Shop
JC Penney
Sear's
Melody's Choices
Victoria's Secret
Francesca's
American Eagle Outfitters
Bath and Body Works
Candy Craze
Gap
Gymboree
Justice