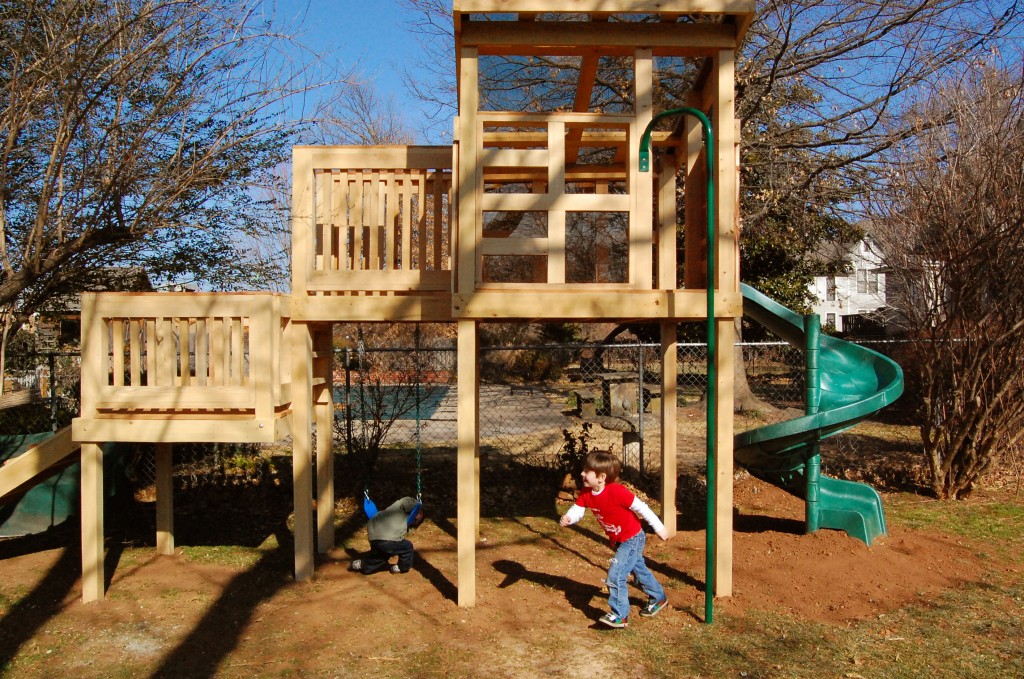 Remember last Monday when we took a look at the planning, design and the beginning of construction on a Fayetteville family's backyard playhouse? (Click HERE if you missed Part 1 of the story.) Well, the playhouse (designed and built by Josh Hart) is finished and the Werner family is already logging some serious play hours in it, on it and around it. That's 5-year-old Hayden in the photo above, racing around his custom-built playhouse, which was designed with his wildest dreams in mind.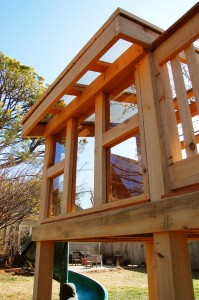 Here is Part 2 — the "rest of the story" — from the designer and builder, Josh Hart of Natural State Treehouses:
What a great week it has been!  Our careful planning on the design and placement of the structure paid off. It was a perfect fit beneath the large shrubs and really looked like a natural, organic part of the yard.
The tinted polycarbonate panels on the roof and half walls were perfect too, complimenting the natural wood and letting just the right amount of light in without blocking the view of the yard and the sky.
(Here's a picture of the roof and walls on the right.)
Hayden was a great helper all week. He helped dig, measure, and supervise the construction, even adding great last-minute ideas such as putting horizontal treads on the ramp to make it easier to climb.
And of course, he tested the twisty slide, fireman's pole and swing thoroughly when it was finished.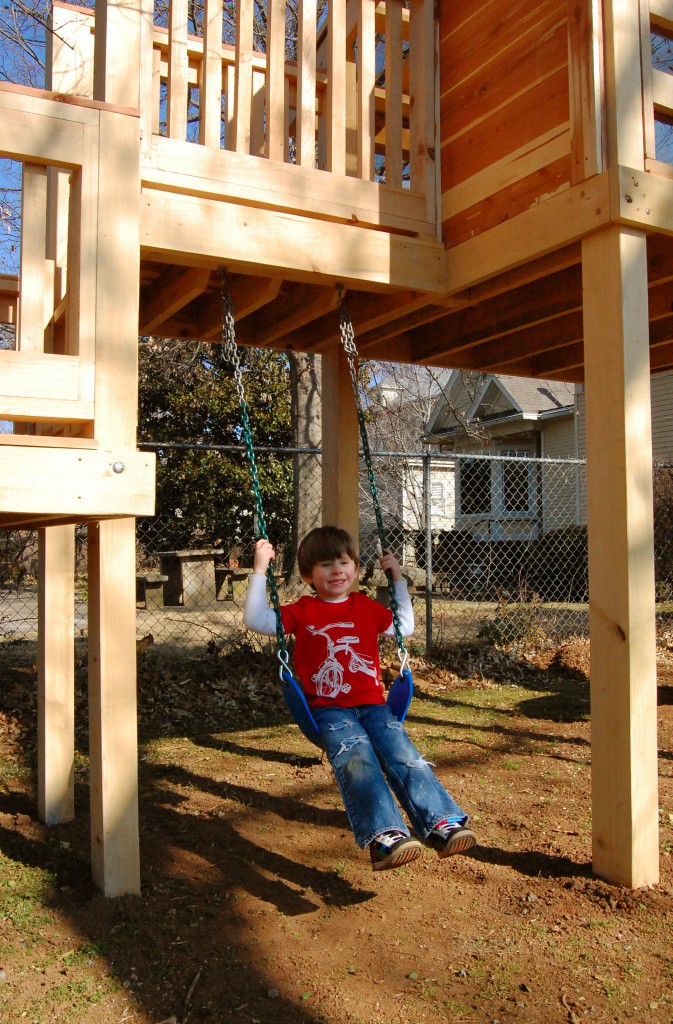 In the end, we were all very happy with how the project turned out, and I know I had a blast working on it. Randy and Melissa were great to work with and had so many terrific ideas that we were able to incorporate into the design.
And they were terrific hosts, even inviting our family to come see the final structure and play the day after it was finished. A big thanks to the family for a fun week!
Note from the mamas: Our thanks to designer and builder Josh Hart of Natural State Treehouses and to the Werner family of Fayetteville for giving us a behind-the-scenes look at the making of a playhouse. What a wonderful addition to a backyard! For more info on custom-built playhouses, swing sets and tree houses, call Josh at 479-387-0701 or click here to visit his website and see photos of more playhouses and tree houses in Northwest Arkansas.