Happy back to school, everyone! And happy Friday! If you're looking for something to do this weekend, we've got 5 EIGHT great options for you here. Hoping the rain doesn't ruin some of these cool events.
Paw Patrol Roll Patrol Road Tour event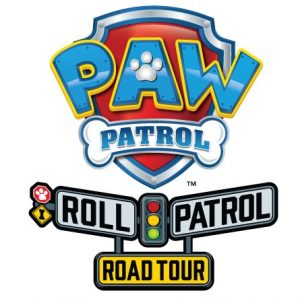 The Paw Patrol will be rolling through Northwest Arkansas on Aug. 11-13 at Walmart. The event is free, but pre-registering might help you get in a bit quicker.Kids can explore the inside of the life-size PAW Patroller and meet their favorite PAW Patrol characters, as well as reenact their own rescue missions through an interactive play experience featuring the new Sea Patrol theme. Families can celebrate the experience with a memorable photo and limited edition giveaways.
Friday, August 11: 3 p.m. -7 p.m. ET
Saturday, August 12: 11 a.m.-7 p.m. ET
Sunday, August 13: 11 a.m.-7 p.m. ET
Friday
Walmart
2110 W. Walnut St.
Rogers, AR 72756
Saturday & Sunday
Walmart
406 S. Walton Blvd.
Bentonville, AR 72712
More info: Click here
The Lorax, Outdoor Movie Night at Crystal Bridges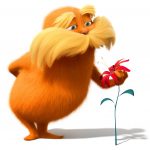 Bring a blanket and enjoy The Lorax, a family-friendly movie! This showing is free, and no registration is required. Movie will be shown outside on the landing, so keep an eye on weather.
Date: Friday, August 11
Time: 8:30 – 9:30 p.m.
Location: Crystal Bridges Museum of Art, Bentonville
More info: Click here
The Benton County Fair
Animal showing, carnival rides, corn dogs and funnel cakes, rodeo contests, tractor pulls, even yoga with goats! (No, we're not kidding.) And what makes it even better is that admission to the Benton County Fair is FREE, thanks to some generous sponsors. This fair is definitely a good way to spend one of the last nights before school starts.
Dates: Tuesday, August 8 – Saturday, August 12
Times: Vary
Location: Benton County Fairgrounds, Bentonville
More info: Click here
Super Saturday: Live Animals with NHECM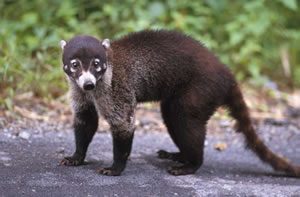 Natural History Educational Community of the Midsouth will perform their Community Under the Canopy show. Focused on conservation, this program features animals from the world's rainforests and jungles. Wildlife exhibits plan to include the popular White-nosed coatimundi and Yellow-napped Green Amazon parrot along with other jungle adventurers.
Date: Saturday, Aug. 12
Time: 10:30 a.m.
Location: Walker Community Room, Fayetteville Public Library
More info: Click here
Back 2 School Bash, Rogers Aquatic Center
It's the last Park After Dark of the season. Come out and have some fun with Wet Willy and his friends under the lights. DJ Zee and Miami Stream will be there jamming the tunes. Admission to this event is $6 per person. Only 1,000 tickets will be sold. Tickets go on sale at 5pm on August 12th at the Admissions window. You CAN use your Splash Pass, but you MUST go to the Admissions window to use your pass for a ticket for this event.
Date: Saturday, Aug. 12
Time: 7:30-10:30 p.m.
More info: Click here
Customer Appreciation Day at the Farmer's Market
National Farmers' Market is this week through Sunday. In connection with the celebration of the week, the Springdale Farmers Market will host a Customer Appreciation Day on Saturday, August 12. There will be drawings for free prizes of vendor donated products at 10:30 and 11:30 a.m. Saturday from among registered customers. Customers may register at the market Thursday or Saturday morning prior to the drawings.
Date: Saturday, Aug. 12
Time: 7 a.m. to 1 p.m.
Location: The Jones Center on Emma St. in Springdale.
More info: Click here
Bark in the Ballpark, NWA Naturals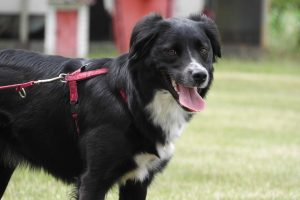 Bring your dogs out to Arvest Ballpark for the last Bark in the Ballpark of 2017 as dogs will be admitted into Sunday's 2:05 p.m. game for FREE as long as they are accompanied by a paid owner. Dog contests will be held during the 2nd inning of the game for Biggest, Smallest, and Best Dressed Dog.
ALL kids 12 and under eat for FREE at the ballpark on Sundays. Kids will receive a voucher for a hot dog, chips, and 12 oz. soda courtesy of Tyson Foods, Inc., Ballpark Brand Buns, Cape Cod Chips, and Coca-Cola. FAMILY SUNDAY features activities for the family highlighted by MERCY KIDS RUN THE BASES. Kids of all ages get to partake in this Sunday tradition at Arvest Ballpark of running the bases following the conclusion of the game.
Date: Sunday, Aug. 13
Time: Gates open at 1 p.m.
Location: Arvest Ballpark, Springdale
More info: Click here
Get viewing glasses for the Great American Eclipse
The Fayetteville Public Library will have resources in their lobby to educate visitors on the upcoming Great American Eclipse! They will distribute eclipse viewing glasses so that you can safely view the eclipse. Drop by during library hours to brush up on what you need to know to enjoy the eclipse.
Date: Sunday, August 13
Time: 1:30 – 5 p.m.
Location: Fayetteville Public Library
More info: Click here
---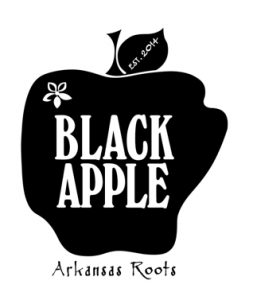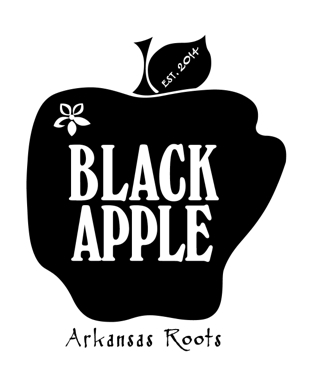 The 5 events above offer some great options for the family, but if you have a sitter this weekend — and you're in need of a date night or a Girls' Night Out — our Friday 5 sponsor, Black Apple Crossing, always has a fun line-up of events during the week and on weekends.
This weekend you can hear the RedWitch Johnny (tonight, Friday, Aug. 11), or the StandUp/StayUp Comedy Show (Saturday night, August 12). They also have Taco Tuesdays, trivia nights and book club events during the week!

Black Apple Crossing is the state's first cidery. It's located in downtown Springdale off Emma Avenue just past mile marker 13. Black Apple Crossing has produced naturally gluten-free hard apple cider with no added sulfites or other preservatives since July 2015. Click here to visit the Black Apple Crossing website.
The most recent cider at BAX is the return of a summer favorite, the Princess Peach!