This weekend brings HOT temperatures, National Hammock Day (on Saturday), and plenty of fun family events! If you attend, snap some photos of your cuties and enter our Summer Snapshot Contest!
Kids, Cops, & Hoops
Join Pea Ridge police officers and around the area for a pick-up basketball game at the Pea Ridge Middle School gym! This is a free community event for kids ages 11-14 to meet and interact with police officers in a positive way. A free pizza lunch will be provided after the game. The Middle School PTO will be there, providing drinks and snacks for $1 each.
Date: Saturday, July 22
Time: 9am – 12pm
Location: Prairie Grove Middle School
More info: Click here
Open House at Kessler Outdoor Classroom & Nature Center
The Northwest Arkansas Land Trust is holding a free open house at the Kessler Mountain Outdoor Classroom and Nature Center. Visitors are welcome to explore the Nature Center, which is filled with bones, plants, and activities, and to follow a self-led hike on the trail. This event is family-friendly and appropriate for all ages.
Date: Saturday, July 22
Time: 10am – 2pm
Location: Northwest Arkansas Land Trust, Fayetteville
More info: Click here
Super Saturday: Kids' Concert with School of Rock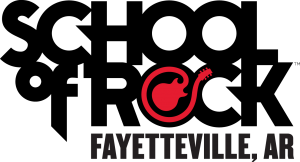 The School of Rock is performing a concert by kids and for kids at the Fayetteville Public Library. School of Rock is a performance-based music program in Fayetteville that encourages kids to reach excellence, musicianship, and collaborative teamwork.
Date: Saturday, July 22
Time: 10:30 – 11:30am
Location: Fayetteville Public Library
More info: Click here
Superhero Movie Marathon
As part of their Summer Reading Program, the Rogers Public Library is hosting a Superhero Movie Marathon! They will show five superhero movies in five days, starting this weekend. All ages are welcome to attend. The library will provide popcorn and drinks.
Schedule of films:
Saturday, July 22 – 1:30 – Superman
Sunday, July 23 – 1:30 – Superman II
Monday, July 24 – 6:00 – Batman
Tuesday, July 25 – 6:00 – Batman Returns
Wednesday, July 26 – 6:00 – Spider-Man
Dates: Saturday, July 22 and Sunday, July 23
Time: 1:30 – 3:30pm
Location: Rogers Public Library
More info: Click here
Mountain Street Stage Summer Concert Series
The Odds are playing this Sunday at the Mountain Street Stage Summer Concert Series, as the second-to-last show in the series. The Odds are a long-time favorite of the local music scene. They play a mix of covers and original songs. The Mountain Street Stage series shows are always family-friendly, with room in the back to cut a rug!
Date: Sunday, July 23
Time: 2 – 4pm
Location: Fayetteville Public Library
More info: Click here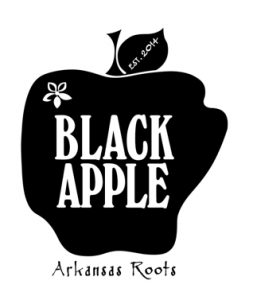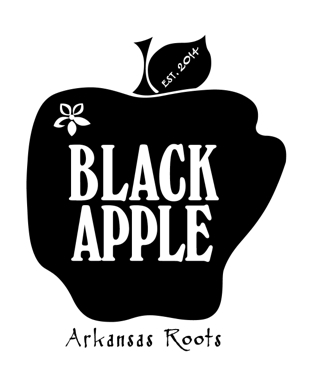 The 5 events above offer some great options for the family, but if you have a sitter this weekend — and you're in need of a date night or a Girls' Night Out — our Friday 5 sponsor, Black Apple Crossing, always has a fun line-up of events during the week and on weekends.
This weekend you can hear eclectic rock 'n roll band High Lonesome (tonight, Friday, July 21), or the folk stylings of the local Trumann Rail Boys (Saturday night, July 22). Ciderday Night Live music events happen almost every Saturday night. They also have Taco Tuesdays, trivia nights and book club events during the week!

Black Apple Crossing is the state's first cidery. It's located in downtown Springdale off Emma Avenue just past mile marker 13. Black Apple Crossing has produced naturally gluten-free hard apple cider with no added sulfites or other preservatives since July 2015. Click here to visit the Black Apple Crossing website. 
The most recent "new" cider at BAX is the return of a summer favorite, the Black Jack, a sweet-tart blackberry cider brewed with fresh, local blackberries!