It's the last weekend of the year! This year has flown by and if you need something fun to do with your family to get in every bit of quality time left in 2017, here are some great ideas!
You can also check out the Say Goodbye to 2017: New Year's Eve events & activities in Northwest Arkansas Guide  or the 2017 Winter/Christmas Break Guide: 25 fun things to with your kids in Northwest Arkansas when school is closed. Both guides are chockfull of ideas to entertain the whole family and maybe try something you hadn't thought of before.
If You Build It 
Put on your engineering hat and enjoy a different building challenge each day with Magformers and Legos.
Date: Tuesday, Dec. 26 – Friday, Dec. 29
Time: 2: p.m.
Location: Springdale Public Library
More info: Click here
Holiday Movies: Despicable Me 3
Free screening of the movie Despicable Me 3. Feel free to bring friends and refreshments!
Date:  Friday, Dec. 29
Time: 2 p.m.
Location: Fayetteville Public Library
More info: Click here 
Make It Yourself Workshop
Prepare to ring in the New Year at Make-It-Yourself Workshop.The December workshop theme is Strike Up the Band and the air will be filled with the sound of music as families explore and conduct simple sound investigations with common materials and objects. After experimenting in a variety of discovery stations, participants will design and make their own sound instruments that can be used to ring in the New Year. Make-It-Yourself is for children ages 4 – 6 years and an adult. $20 Amazeum member child + adult caregiver* $30 non-member child + adult caregiver* *Adult, age 18 or older, must accompany child during the workshop. Advanced registration and payment required.
Date: Saturday, Dec. 30
Time: 10 a.m. to 11:30 a.m.
Location: Amazeum
More info and to buy tickets: Click here
The Story of Ferdinand Storytime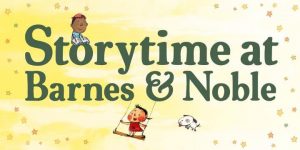 All the other bulls love to run and jump and butt their heads together, but not Ferdinand. He would rather sit and smell the flowers. Then one day he is picked for the bullfights in Madrid. Find out how Ferdinand fares in this classic story, in theaters now. Activities to follow.
Date: Saturday, Dec. 30
Time: 11 a.m. 
Location: Barnes & Noble, Rogers
More info: Click here
Noon Year's Eve
Come celebrate the new year kid style! Noon year's eve celebration complete with countdown and balloon drop, making noise makers and party hats, dancing the day away, and talking about our favorite parts of 2017 and all the fun that's to come in 2018. There will be cookie decorating and a juice toast right before our balloon drop! Some favorite fairytale characters will help celebrate including Princess Poppy and the Shimmer Genie! Tickets are limited and are 30.00 for the first child and 25.00 for a sibling ticket. Tickets will not be sold at the door.
Date: Sunday, Dec. 31
Time: 11 a.m.
Location: Princess Party Palace, Bentonville
More info and for tickets: Click here
---
The 5 events above offer some great options for the family, but if you have a sitter this weekend — and you're in need of a date night or a Girls' Night Out — our Friday 5 sponsor, Black Apple Crossing, always has a fun line-up of events during the week and on weekends.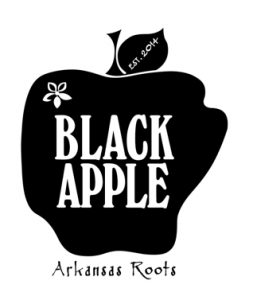 This weekend you can hear Truman Rail Boys (Friday night, Dec. 29 at 8 p.m.) and  Drawing Blanks (Saturday night, Dec. 30 at 8 p.m.). They also have Taco Tuesdays, trivia nights and book club events during the week! BAX has a new event every Thursday called Sip & Stretch Cider and Yoga Night starting at 7:30pm. 
Black Apple Crossing is the state's first cidery. It's located in downtown Springdale off Emma Avenue just past mile marker 13. Black Apple Crossing has produced naturally gluten-free hard apple cider with no added sulfites or other preservatives since July 2015. Click here to visit the Black Apple Crossing website.
Recently they released their latest cider, Shadow Queen, an oak-aged Imperial peach cider suffused with a hint of vanilla for the holidays.