Happy Mother's Day weekend, mamas! If you've got time to kill among graduations, weddings, Mother's Day with your family, and (hopefully) sleeping in, there are some awesome events happening in NWA this weekend!
We love y'all so much that we also made a longer list of all the Mother's Day deals, celebrations, and brunches in town! CLICK HERE to check it out and discover some awesome ways for you to treat yourself or have some fun with other moms in your life this weekend. And there are more ideas below: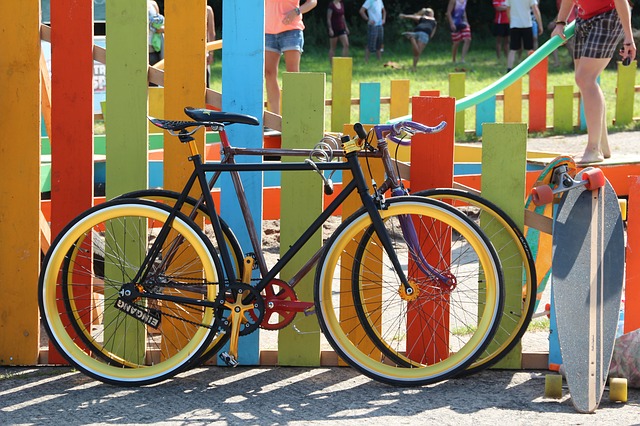 Square 2 Square Spring Bike Ride
Fayetteville and Bentonville Parks and Recreation departments team up twice a year for this awesome, active event! The Spring event starts at the Fayetteville Square and finishes on the Bentonville Square (in the Fall, it's reversed). Saddle everyone up to enjoy 30 miles of Razorback Regional Greenway cycling (at your own pace, of course!), followed by a post ride party with live music, farmer's markets, food, discounts to square area businesses, and more. There's really no other way for most of us to enjoy riding a bike for 30 miles!
Date: Saturday, May 13
Time: 8am to 3pm
Location: Starts at Fayetteville Square, ends at Bentonville square
More info: Click here OR here
The Little Craft Show, Spring 2017
NWA's biggest craft show is back! Almost 100 local crafters are coming together this weekend in downtown Springdale. Free admission, local food and drink vendors, family and pet friendly, thousands of unique and handmade items—this is one spring event you can't miss!
Date: Saturday, May 13
Time: 10am to 6pm
Location: Shiloh Square, Downtown Springdale
More info: Click here
Free Workshops at Ozark Natural Foods
Ozark Natural Foods hosts some amazing free workshops for the community, and this weekend they have two just in time for Mother's Day:
– Mother's Day Brunch Cooking Class. Send your husband down (with or without the kids) to learn how to make scones, a mushroom and goat cheese frittata, a spicy cantaloupe and prosciutto salad, and iced coffee for your Mother's Day brunch! He'll thank you later.

– Soap making. The creator of local soap company Tub Tonics will be teaching a class on how to make beautiful, luxurious soap geodes—perfect Mother's Day gifts!
Date: Saturday, May 13
Times: Cooking class from 11am to 1pm; Soap making from 2 to 4pm
Location: Ozark Natural Foods, Fayetteville
More info on Mother's Day Cooking Class: Click here
More info on Soap Making Class: Click here
Super Saturday: Little Women Showcase
The Arts Live Theatre will be performing a showcase of their new show, "Little Women," at the Fayetteville Public Library this weekend! If you love the book and want to share its magic with your kids, take them to this free excerpt from the show. This family event is free and open to the public.
Date: Saturday, May 13
Time: 10:30 to 11:30am
Location: Fayetteville Public Library
More info: Click here
Crystal Bridges Garden Party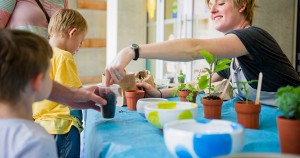 At Crystal Bridges' annual Garden Party, structures on the museum grounds will transform into playable musical instruments and will feature more than 30 musicians of the Artosphere Festival Orchestra, along with local musicians in a series of site-specific, immersive performances. Other event highlights include a special native plant and seed sale, artmaking activities, nature and art talks, tasty refreshments by Eleven and local food trucks, and more! This event is free and open to the public.
Date: Saturday, May 13
Time: 12 to 5pm
Location: Crystal Bridges, Bentonville
More info: Click here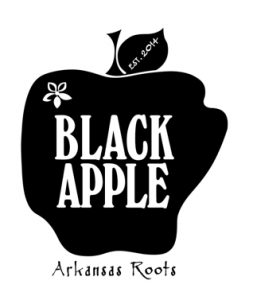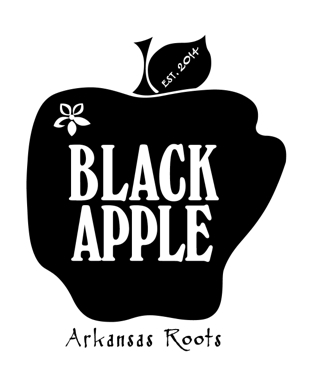 Black Apple Crossing events this weekend:
The 5 events above offer some great options for the family, but if your wish for Mother's Day is to go out on the town for a date night or a Girls' Night Out, our Friday 5 sponsor, Black Apple Crossing, always has a fun line-up of events during the week and on weekends.
This weekend they'll host the band Youth Pastor (tonight, Friday, May 12), and Stand-Up/Stay-Up Comedy Night featuring Brad Stewart (Saturday night, May 13). Ciderday Night Live music events happen almost every Saturday night. They also have Taco Tuesdays, trivia nights and book club events during the week!

Black Apple Crossing is the state's first cidery. It's located in downtown Springdale off Emma Avenue just past mile marker 13. Black Apple Crossing has produced naturally gluten-free hard apple cider with no added sulfites or other preservatives since July 2015.
Click here to visit the Black Apple Crossing website. BAX's newest cider is Hop-Work Orange, a refreshing, hoppy citrus cider that's perfect for the warm summer days coming up!