We couldn't leave the Friday 5 to just five events this weekend, because apparently it's the weekend for car-lovers and races! You could make a whole day of it—start with Coffee & Cars in the morning, then hop over to Touch-A-Truck 2017, and finish it off with the Demolition Derby! But don't worry, there's plenty else going on if you aren't into cars.
Note from the Mamas: Don't forget to take a few minutes to check out our 2017 NWA Summer Camps Guide! Our kids are counting down the hours until school is out, so we mamas better have a plan for when it is!
Coffee & Cars in Springdale
It's time again for one of Springdale's most beloved spring and summer traditions, Coffee & Cars! The first Saturday of every month (between April and October), head to downtown Springdale to enjoy complimentary coffee from Trailside Coffee Company and view lots of beautiful antique, muscle, and show cars. This event is free and open to the public.
Date: Saturday, May 6
Time: 8am to 12pm
Location: Downtown Springdale
More info: Click here
Yoga in the Park Kick-off
Yoga in the Park is a series by the Bentonville Parks and Rec department that runs from May 6 to August 12. This free, hour-long yoga class will take place every Saturday morning in Orchard Park. Open to all ages and experience levels!
Date: Saturday, May 6
Time: 9 to 10am
Location: Orchards Park, Bentonville
More info: Click here
Touch-A-Truck 2017
The Junior League of Northwest Arkansas is bringing back (for the eleventh year!) their Touch-A-Truck fundraiser. Kids (and kids-at-heart) can explore construction equipment, safety and transportation vehicles, motorcycles, tractors, and more! Also wandering around will be fingernail and face painters, mascots and costumed characters. For those in the family who aren't crazy about trucks, there's always plenty of food and ice cream! Tickets are required for this event.
Date: Saturday, May 6
Time: 10am to 2pm
Location: Pinnacle Hills parking lot, Rogers
More info: Click here
Super Saturday: Free Comic Book Day!
Fayetteville Public Library is celebrating Free Comic Day! Bring the whole family out for free comics (obviously), temporary tattoos, a bounce house, and crafts. This event is free and open to all families, but supplies are limited.
Date: Saturday, May 6
Time: 10:30am to 12:30pm
Location: Fayetteville Public Library
More info: Click here
5th Annual Equestrian Bridges Mini Derby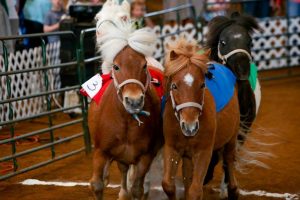 If you love the Kentucky Derby, don't miss the most interesting and hilarious watch-party in NWA! This event includes live miniature horse racing, live music from Backroad Anthem, a silent auction, food trucks, and mint juleps for the adults. Kids under 12 get in free, and have their own activities like pony rides and more. Come dressed to the nines, including a bowtie or a big hat (the bigger the better—they will hold a Biggest Hat and Bowtie contest!). The Mini Derby is a fundraiser benefitting NWA children with special needs and the programs of Equestrian Bridges. Tickets are required for this event.
Date: Saturday, May 6
Time: 3 to 7pm
Location: Parkerman Stables at Equestrian Bridges, Fayetteville
More info and tickets: Click here
Spring Demolition Derby
Is an explanation needed for this event? Cars and trucks smash each other on purpose. Kids and adults alike LOVE Parson Stadium's annual demolition derby! A great cheap event for the whole family.
Date: Saturday, May 6
Time: 6 to 10pm
Location: Parsons Stadium, Springdale
More info: Click here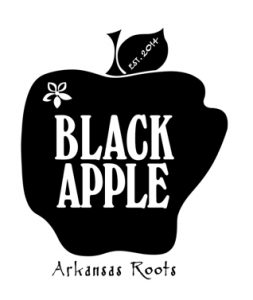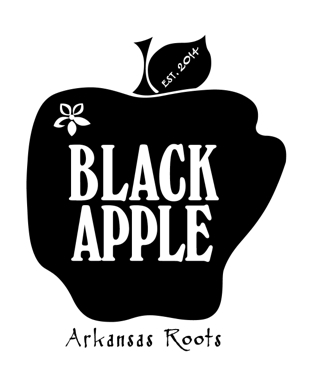 Black Apple Crossing events this weekend:
The 5 events above offer some great options for the family, but if you have a sitter this weekend — and you're in need of a date night or a Girls' Night Out — our Friday 5 sponsor, Black Apple Crossing, always has a fun line-up of events during the week and on weekends.
This weekend they'll host two rock bands—Molten Mama (tonight, Friday, May 5), and Age of Man (Saturday night, May 6). Ciderday Night Live music events happen almost every Saturday night. They also have Taco Tuesdays, trivia nights and book club events during the week!

Black Apple Crossing is the state's first cidery. It's located in downtown Springdale off Emma Avenue just past mile marker 13. Black Apple Crossing has produced naturally gluten-free hard apple cider with no added sulfites or other preservatives since July 2015.
Click here to visit the Black Apple Crossing website. BAX's newest cider is Hop-Work Orange, a refreshing, hoppy citrus cider that's perfect for the warm summer days coming up!