Happy Friday, Northwest Arkansas mamas! What's up this weekend? If you're looking for some family fun, we've got you covered. Here are 5 events happening this weekend in NWA:
Washington County Fair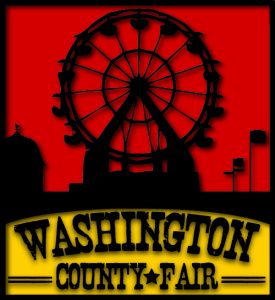 From the Carnival Midway to Buckin' at the Fair to Washington County Fair Pageant, this is the largest county fair in Arkansas. The Carnival Midway opens at 5 p.m. every day.
Dates: Tuesday, August 29 – Saturday, September 2
Time: Varies, see website below
Location:  Washington County Fairgrounds, off Hwy 112 in Fayetteville
More info: Click here
First Friday Sugar Creek Days
The Bentonville Square is transformed into a Sugar Creek Days block party filled with great food, live music, family-friendly activities and more. Mainstage events begin at 5 p.m. Free admission.
Date: Friday, September 1
Time: 11 a.m. to 8 p.m.
Location: Downtown Square, Bentonville.
More info: Click here
First Friday Flick September
Bentonville Parks & Recreation will present this family-friendly event on the first Friday of the month beginning at 8:30 p.m.  The feature will be The Jungle Book. Free admission.
Date: Friday, September 1
Time: 8:30 p.m.
Location: Lawrence Plaza, Bentonville.
More info: Click here
 Kid's Day Carnival
Stop by the Rogers Farmer's Market to enjoy a carnival-themed Kid's Day on September 2nd. Activities include games, live music, magician/balloon artist, face painting, bouncy house, popcorn & cotton candy.
Date: Saturday, September 2
Time: 10 a.m. to 12 p.m.
Location: Downtown Rogers Farmers Market
More info: Click here
66th Annual Clothesline Fair
At this Ozark arts & crafts exhibition, which started in 1951, explore more than 100 craft booths with vendors demonstrating and selling their wares. Living history, musical entertainment, and square dancing are all important parts of this celebration. Refreshments are available through the Prairie Grove Lions Club and other local non-profit vendors. 
Dates: Saturday, September 2 – Monday, September 4
Time: 8 a.m. on September 2 – 10 p.m. September 4
Location: Prairie Grove Battlefield State Park Grounds
More info: Click here
---
The 5 events above offer some great options for the family, but if you have a sitter this weekend — and you're in need of a date night or a Girls' Night Out — our Friday 5 sponsor, Black Apple Crossing, always has a fun line-up of events during the week and on weekends.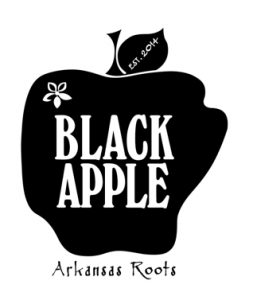 This weekend you can hear Red Oak Ruse (tonight, Friday, September 1), or Holy Smokes! with Camp Life (TX)  (Saturday night, September 2). They also have Taco Tuesdays, trivia nights and book club events during the week! BAX has a new event every Thursday called Sip & Stretch Cider and Yoga Night starting at 7:30pm. 
The cidery is also teaming up with the Springdale Animal Shelter for an event called the Pawcasso Art Reception. The event is on Sunday October 7th, and we'll share more details closer to the event!
Black Apple Crossing is the state's first cidery. It's located in downtown Springdale off Emma Avenue just past mile marker 13. Black Apple Crossing has produced naturally gluten-free hard apple cider with no added sulfites or other preservatives since July 2015. Click here to visit the Black Apple Crossing website.
The newest cider at BAX is The Terry, a tart cherry cider that was released during the solar eclipse!