Happy weekend parents!  Afraid that the only thing going on this weekend is Bikes, Blues, and BBQ? Not true, we have lots of ideas for family friendly-fun this weekend!
Downtown Springdale Barn Party
Bid farewell to the warm Summer nights with friends and family around the Shiloh Museum's rustic Cooper Barn. Bring your lawn chairs, quilts, and a cooler with your favorite drinks for this free musical night. Do you play an instrument? From 6 -7 p.m. everyone is welcome to bring their own instruments out for a little plucking and playing before Route 358 serenades the crowd beginning at 7 p.m. There will be some tasty food on site from The Green Goat.
If it rains, check the Downtown Springdale Facebook page here for info on an alternate location.
Date: Friday, Sept. 22
Time: 6-8:30 p.m.
Location: Shiloh Museum's Cooper Barn
More info: Click here
Kids will join Marshall Mitchell along the trail of cowboy life with interactive songs and stories and their imagination. They will imagine themselves out on the open range or riding herd on a famous cattle trail; learning about cowboy tools of the trade, riding their pony, eating cowboy grub, or stretching out on their trusty bedroll. The singing cowboy incorporates good character traits and the cowboy code to help kids build a better world.
Date: Saturday, September 23
Time: 10:30 a.m
Location: Fayetteville Public Library, Walker Community Room
More info: Click here
Teen Cosplay Remix
For teens only! Just in time for Halloween, come make costumes inspired by your favorite characters. All materials will be provided, but space is limited, so registration is required. Email sloch@springdalelibrary.org to register.
Date: Saturday, September 23
Time: 2 p.m
Location: Springdale Public Library
More info: Click here
Nash Back at Ya' September Cruise Night – Back to the 70's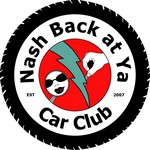 Cruise nights are open to all makes and models of vehicles- classic, new, trucks, 4×4's, low riders, rat rods, tuners, imports, exotics, bicycles, trikes, and motorcycles. There will be games for kids and adults, 50/50 pot, trivia, and the Nash Rat Shack DJ playing all evening long. Event is family friendly, pet friendly, and open to the general public. Nash Back at Ya Club is also helping to raise awareness for the Humane Society for Animals. 
Date: Saturday, September 23
Time: 4 p.m – 8 p.m.
Location: Frisco Station Mall
More info: Click here
Astronomy Day at Hobbs State Park
To celebrate Astronomy Day there will be Solar telescopes, cookie moon phases, and a parking lot scale of the solar system that will fascinate young and old alike. The Photographic Society of NWA will be giving a lecture starting at 7 pm, "Photographing the Night Sky" and explain the challenges of photography at night. Sugar Creek Astronomical Society will then give a short explanation of using a sky map and describe interesting objects that will be visible (assuming clear skies). Shortly after 8 pm the Star Party will commence. During the Star Party, young participants will be encouraged to "Read Under the Stars". SCAS will provide a collection of children's and young adult books and flashlights with red balloon filters to protect everyone's night vision.
Date: Saturday, September 23
Time: 6 p.m
Location: Hobbs State Park
More info: Click here
---
The 5 events above offer some great options for the family, but if you have a sitter this weekend — and you're in need of a date night or a Girls' Night Out — our Friday 5 sponsor, Black Apple Crossing, always has a fun line-up of events during the week and on weekends.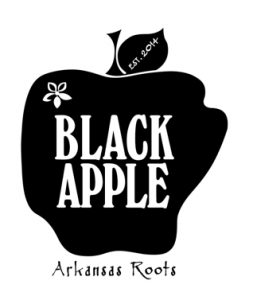 This weekend you can hear Trumann Rail Boys (Friday night, September 22), or Community Center (Saturday night, September 23). They also have Taco Tuesdays, trivia nights and book club events during the week! BAX has a new event every Thursday called Sip & Stretch Cider and Yoga Night starting at 7:30pm. 
The cidery is also teaming up with the Springdale Animal Shelter for an event called the Pawcasso Art Reception. The event is on Sunday October 7th, and we'll share more details closer to the event!
Black Apple Crossing is the state's first cidery. It's located in downtown Springdale off Emma Avenue just past mile marker 13. Black Apple Crossing has produced naturally gluten-free hard apple cider with no added sulfites or other preservatives since July 2015. Click here to visit the Black Apple Crossing website.
The classic champagne style dry cider, Dry Guy, is back! On tap now!