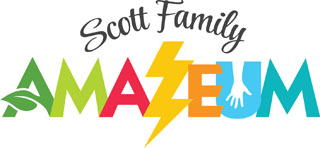 Every year, Nickelodeon goes completely dark for three hours on Worldwide Day of Play, taking programming off the air on all of its channels and shutting down its websites.
The reason? To reinforce one simple message: Get up, get out, and go play!
Over the years, there have been thousands of events around the world to encourage millions of kids to be active during Nick's Worldwide Day of Play.
This year, the Scott Family Amazeum is getting in on the fun and encouraging kids and parents to come play at the museum all day on Saturday, Sept. 30. We hear that Spongebob's already in the house and jumpin' through hoops to help create new pop-up activities just for this day 🙂
Guests will receive a special pin for participating in the Worldwide Day of Play. #WWDOP
Saturday hours at the Amazeum are 10 a.m. to 5 p.m. Click here to visit the Amazeum website!