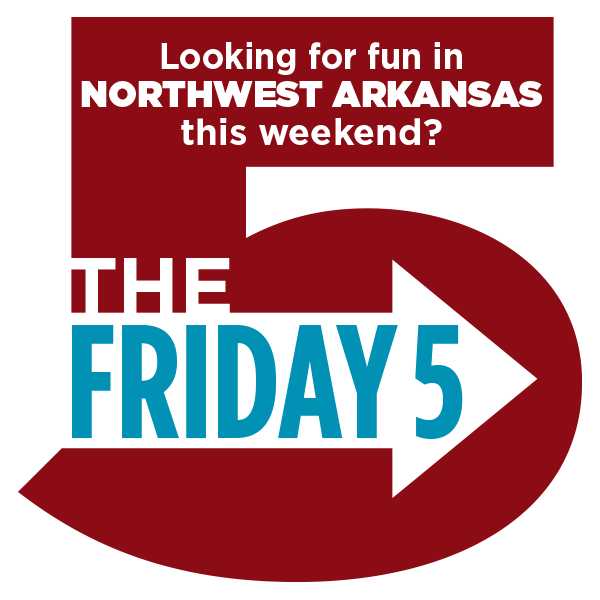 There are so many fun activities happening in northwest Arkansas this weekend! And the weather is supposed to be beautiful. We hope you take part in at least one of these amazing family activities!
1. Jones Center Movie Night: Secret Life of Pets


Friday, February 17, 6:30 to 8:30pm
Location: The Jones Center
#JCmovienight is back! This Friday night, scoot on up to the Jones Center auditorium with your kids to see a free showing of the Secret Life of Pets, a hilarious family favorite! No registration necessary.
More info: Click here.
2. Great Backyard Bird Count
Saturday, February 18, 9am to 12pm
Location: Devil's Den State Park
This Saturday, in the mild morning weather, meet up with author and bird enthusiast Joe Neal and the staff of the park to hike and count the birds who live in our state in winter. Never been bird-watching? That's okay! This is a great way to give your kids (and yourself!) an introduction to bird-watching, guided by an expert, in a fun group environment. Meet at the lower Devil's Den trail area, by the highway bridge.
More info: Click here.
3. Cooking Local Demonstration
Saturday, February 18, 9:30 to 10am
Location: Ozark Natural Foods
Do you have a child who loves to get in the kitchen? Help them develop their skills by taking them to the Fayetteville Farmer's Market's free cooking class at ONF! ONF's wonderful and hilarious Chef Heather will be teaching how to cook meals using fresh, local ingredients directly from the Farmer's Market.
P.S. Did you know the Fayetteville Farmer's Market meets all year round? Their winter market happens every Saturday at ONF!
More info: Click here.
4. History and Technology
Saturday, February 18, 10 to 11am
Location: Shiloh Museum of Ozark History
The Shiloh Museum of Ozark History has a series of family activities on the third Saturday of every month, and this month they are bringing in an EAST (Environmental and Spatial Technology) team from Springdale to demonstrate how 3D printing, virtual reality, and other modern technologies can bring history to life. If your kids love technology, robotics, or video games, this is a GREAT event to take them to!
More info: Click here.
5. Super Saturday: The Scott Family Amazeum at the Fayetteville Public Library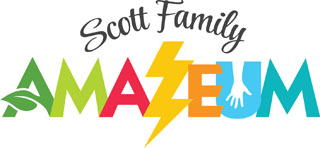 Saturday, February 18, 10:30am
Location: Walker Community Room at Fayetteville Public Library
The Amazeum is coming down to Fayetteville this weekend! Visit the Fayetteville Public Library for a fun morning of exploring what the Amazeum calls "hands-on STEAM (science, technology, engineering, arts, and math)" activities. We love the Amazeum around here—if you haven't been up to the Amazeum with your kids yet, this is the perfect opportunity to get a little taste of the fun!
More info: Click here.