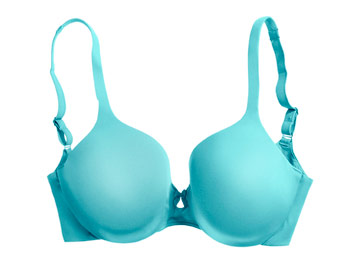 *Comments closed. A winner has been chosen! Thanks.
You guys are going to LOVE this week's giveaway. We all know that pregnancy, breastfeeding, and aging take a toll on "the girls." But there's absolutely no reason to get all droopy about it. The easiest, fastest way to look a LOT better in your clothes does not involve losing weight or getting cosmetic surgery.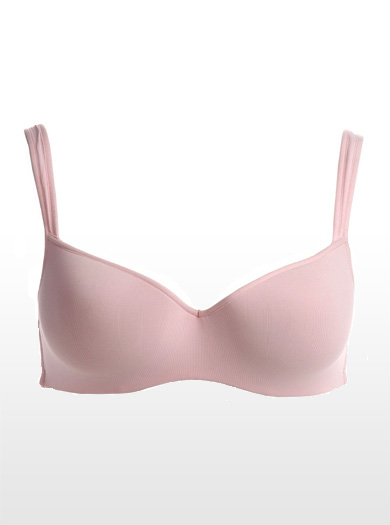 Here's what you do: "GET A NEW BRA THAT FITS!"
So we're excited to announce that our favorite lingerie shop, All About Her in Rogers, has agreed to help a mama out. They're giving away THREE NEW BRAS PLUS A PROFESSIONAL FITTING TO MAKE SURE  YOU GET THE RIGHT ONES!  The winner of this giveaway will get to pick her favorite styles and colors, and then she'll have enough new bras to have her "girls" looking perky for an entire year.
Speaking of time, you do realize that bras have an expiration date, right? No matter how comfy your old bra is, it WILL get stretched out and worn out over time. You must let go of it when this happens.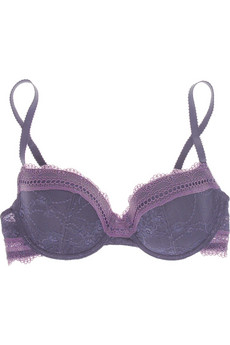 Oprah has been preaching the gospel of the great-fitting bra for several years now. An article in her magazine states that about 85 percent of women are wearing the wrong size bra. And here's another interesting fact: Most of us will change bra sizes about six times over the course of our lives. So just because you got professionally measured one time about 10 years ago does not mean you should still be in that same size bra. Time passes. Things change.
So perhaps the best part of this giveaway is that you'll get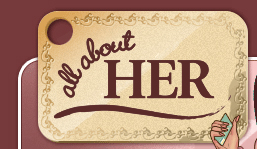 professionally fitted by Phyllis Charette, the owner of All About Her. She knows the details about all the various brands of bras, and she can help you find three new bras that you'll love. You won't have to worry about running back and forth to fetch different sizes or styles because she'll be there to help and answer questions. (We love, love, love personal service!) You can also shop online by clicking on the logo above.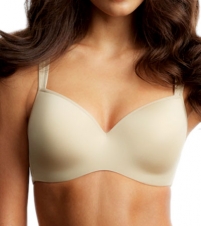 All About Her carries high-quality brands including Le Mystere, Natori, Wacoal, Calvin Klein, Chantelle, Spanx and much more. They also carry the t-shirt bra made famous when Oprah called it her favorite — the Le Mystere Tisha t-shirt bra. (I own one myself, and it is the BEST. It's pictured at right.) Each bra averages in cost between $60 and $70, so this giveaway will save you nearly $200! That's enough to perk anybody up.
BRAS PLUS A BONUS: As you know, we like to package our giveaway with a nice meal on the town because, well, mamas deserve a nice treat. So we're pairing the new bras with dinner at nearby Bonefish Grill, courtesy of our friends a

t NWARestaurants.com. If you like, you can take a friend with you to shop with and then walk to Bonefish Grill and enjoy dinner. Click on the logo at right to see the menu.
HOW TO ENTER: Since this is an "anti-gravity" giveaway, we'd like you to enter the drawing by clicking on the word "comment" below and tell us about something you find to be "uplifting." 🙂 It might be a song, a favorite book, a moment with your kids or sweetie, a friend, an event, a movie, etc. The possibilities are endless. You can also e-mail your uplifting ideas to us at giveaways@nwaMotherlode.com. Remember this is a RANDOM drawing, and the winner is chosen by a number generator. Anyone can win. 
INCREASE YOUR ODDS: As always, you can increase your odds of winning the giveaway by telling your friends/family about it via e-mail. Just be sure to put giveaways@nwaMotherlode.com on the CC line of your note so we can give you proper credit. You'll earn one extra chance to win for every friend you tell. (Tell 10 friends, and get 10 extra chances.)
Thanks to All About Her, NWARestaurants.com and Bonefish Grill for the very cool giveaway! If you shop or eat at either of these places, be sure to mention you saw them here on nwaMotherlode.com!