By Sarah Hood, self-professed 'geeky mama'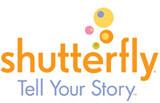 Raise your hand if your computer contains hundreds upon hundreds of digital pictures of your kids and family that you love love love and can't bear to part with but really and truly don't quite know what to do with. Yeah, me too. Until Shutterfly walked into my life. I've never been the same.
Shutterfly describes itself as "a leading Internet-based social expression and personal publishing service that enables consumers to share, print and preserve their memories by leveraging our technology-based platform and manufacturing processes". Trust me when I say that's a fancy way of saying – "Attention Moms: We make your life easier!"
Here's the scoop. I was a little intimidated at first, but quickly got the hang of it and have never looked back. Shutterfly's website makes the process really easy. No, really – EASY. I promise.
After you log on to www.shutterfly.com and create your FREE account, you're ready to get started. If it's the first time you've signed in, you can choose between the Welcome Center (over on the right) that will walk you through the basic stuff – uploading, ordering, etc. Or you can dive right in by clicking "Upload" in the middle of the page.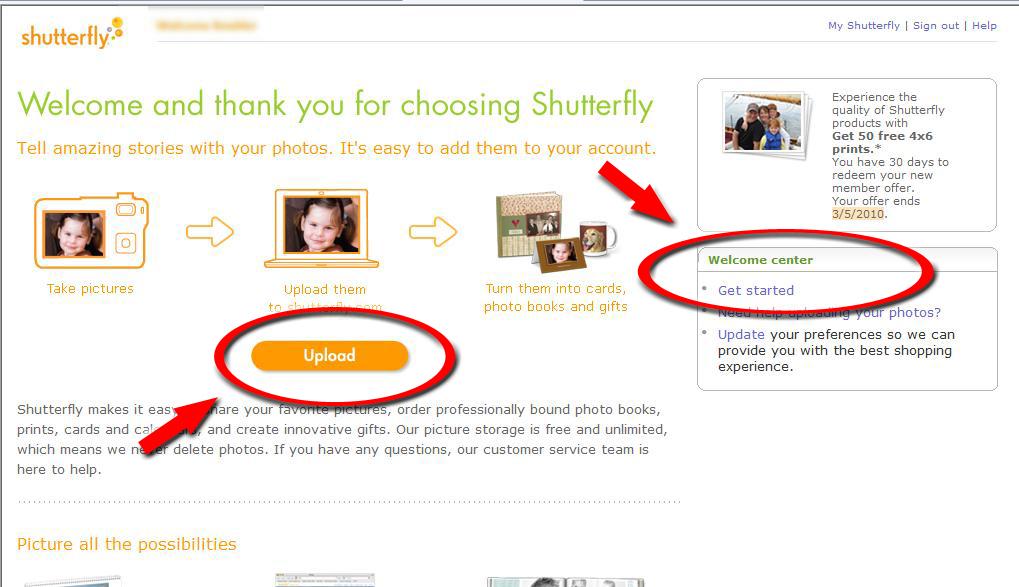 As you start uploading your photos and creating albums, home base for you will be the 'My Shutterfly' tab along the top of the page. As you progress, you'll be able to click that tab and see all your stuff – projects, albums, photos.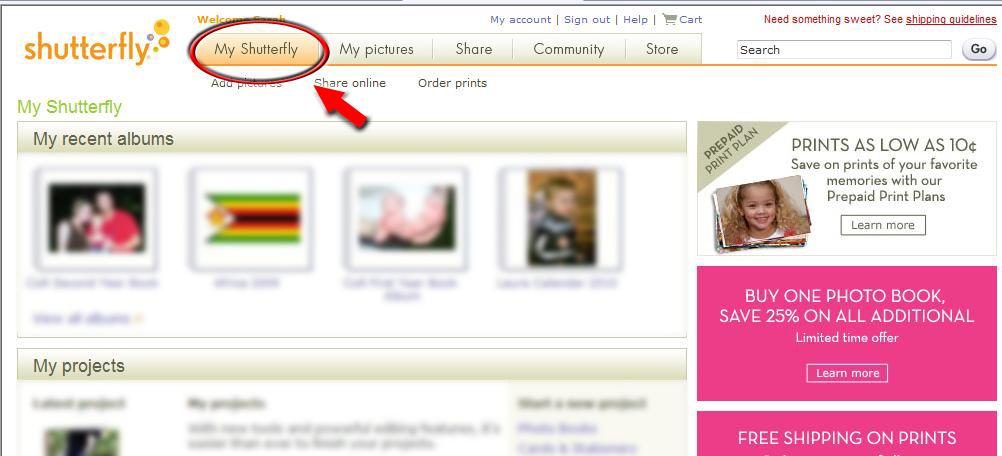 Start small — maybe upload your folder of photos from the holidays or your little guy's recent birthday party.  With a few clicks, you'll have created an album using your new, FREE account and you're ready to create your first masterpiece.
A calendar for Grandma's fridge or Daddy's office, stationery personalized with your favorite little toothless grin, or – my personal favorite – Photobooks. Photobooks can capture anything from one day in the park to baby's first year – and beyond. Shutterfly lets you choose from tons of backgrounds and fonts and borders to create a book that really reflects your style and personality. You can add journaling to capture dates, names, and those little details you'll love to read years later.
The site is fairly intuitive, and laid out well – they know Moms don't have all day! Do some digging, you'll find it's a lot of fun and a GREAT way to let your favorite photos finally see the light of day. The site offers perfect gifts ideas for "the person who has everything" or priceless keepsakes of baby photos, pregnancy memoirs, or your first family trip to Disney World. And one of my favorite things about it is that it's all online!
The only workspace I need is the space my computer already takes up on the desk – no box of materials to spread out then clean up and store somewhere, and since nothing is printed until the very end I can tweak and adjust to my heart's content.
I predict that half of you have already wandered off and are knee-deep in clicking through the site, marveling at all the cool stuff around every corner – but if you're still with me, here are a few tips as you dive in:
Use Shutterfly's editing tools to correct red-eye or convert to black & white. Super easy! One click!
The Storyboard tool lets you select a background, dump some pictures and the software populates the book for you. Done! (I personally think this takes a little of the fun out of it 🙂 but it is a fabulous time saver!)
Photos aren't always the whole story! Use a scanner and make digital copies of mementos like Kindergarten diplomas, birthday party invitations, and first footprints. Upload them just like photos and drop them into your Photobook to complement your pics and journaling.
Kids LOVE to look through the pages, so consider ordering two copies and putting one "away" while letting the kids truly enjoy looking through their book at the photos and stories. That way you won't worry (as much!) about grubby hands and not-so-gentle page turning.
Get on the mailing list! Shutterfly will send you emails with deals like Free Shipping, 30% off, and Buy One Get One 50% Off. They run deals like this OFTEN so if you finish a project during an off time, wait a week or two and you should get an email that will help you out a little on the price. Worth the wait! I try to always have one project finished and waiting for a hot coupon!
The Shutterfly Blog is loaded with tips, ideas and inspiration. Bookmark it and check in for cool ideas for your next holiday card photo or inspiration for this year's Father's Day gift.
Every print your order can be personalized (for FREE!) with a message on the back. You can record the date, names of people in the shot, or just a favorite detail you want to share with kids, grandkids and beyond. (P.S. You get 50 FREE 4×6 prints just for signing up!)
You MUST check out the Photobook gallery. Other users post their Photobooks for you to peruse and enjoy — and it is the BEST place for ideas!
They even have an iPhone app! Download the FREE iPhone app to have access to all your photos and albums wherever you go. Even upload photos taken with your phone directly to your online account!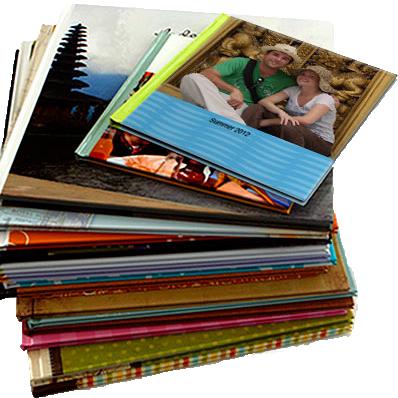 I know I'm good at hiding it – ha! – but I am absolutely in love with the concept of capturing memories this way. I recently did a book for my son's first year, from my pregnancy up through his first birthday, and it is so special to me. I have shared it with friends and family and am so proud of this labor of love I created for him to enjoy with his family someday. I have used Shutterfly for our Christmas cards and photo calendars and have been highly impressed with the quality and service. I keep coming back for more!
There are other sites out there with similar products – MyPublisher, Blurb, snapfish – check them out, too! The idea is to make the technology work for you! Don't let your kiddos stay hidden away on your hard drive – create something cool and unforgettable that you and your family can enjoy for years to come.
Time is made up of captured moments.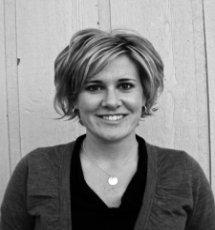 Our new technology blogger Sarah Hood says, "I'm thrilled to join the team and would love to hear from you with questions or feedback regarding gadgets, technology, or blogging – I'm here for YOU. And, of course, you're always welcome to stop by my blog, Musings of Mother Hood to say hello." To read more of Sarah's bio, click here!