**Be sure to read about the Shutterfly giveaway below. Four mamas will win free stuff!!
By Sarah Martin Hood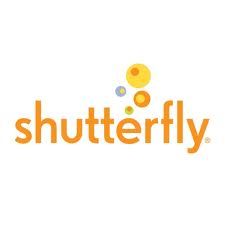 When it comes to Shutterfly, I go a little nuts. Well actually, when it comes to PHOTOGRAPHS, I go a little nuts… I can't help it! It's rare that a day goes by in this house that I'm not wielding my camera and snapping at least a few shots of my little guy doing something, anything.
This kid has got to be one of the most photographed kids around. And pretty early on I decided not to let all those fun moments waste away on my hard drive.
Enter Shutterfly. My absolute favorite Shutterfly tool is the photo book. (Visit the Techno Mama archives for tips and tricks on photo books.) But I've recently rediscovered their fabulous variety of cards. Wow! I've done our Christmas cards through them the last few years and I've always been thrilled with the quality and the service, but I've been taking another look at all of their great designs that are perfect for any time of year.
You've got to check them out! Here are a few ideas to get you started:
Thank You cards for kids. It's never too early to teach your kiddos to be gracious, and thank you notes are less of a chore if they're personalized and fun, right? So let your kids pick a favorite design and add their name or initial and they'll be begging you to let them write thank yous after their next birthday party!
Recipe Cards. People are always asking you for the recipe for your famous Ooey Gooey Yumminess, so give the people what they want! Take a photo of your favorite creation, include the recipe and be ready to hand out the cards at your next potluck or holiday party.
Create a masterpiece. Use a computer to scan in a piece of your budding Picasso's favorite artwork and showcase it on the cover of your "just because" notes this fall.
Know a new mom? Use her nursery colors and baby's sweet little monogram to create handy notes your favorite new mom can use to drop a thank you to neighbors and friends stopping by with meals.

 

Go all out! After you fall in love with one of their great designs, Shutterfly offers all the bells and whistles — invitations, address labels, thank yous and gift tags to match!
And as the Holidays approach, we're all thinking about that perfect Holiday card photo, right? Shutterfly's got you covered. They provide great tips for snapping that perfect photo and will help you choose the right card to fit your family's style.
So I thought it might be fun for Techno Mama to share the Shutterfly love with a giveaway!
THE GIVEAWAY: Four lucky NWA Motherlode readers will receive a set of 10 free 5×7 flat stationery cards to use however they wish. And who doesn't love that?
HERE'S HOW TO ENTER: Just click on the orange comment button below and share your favorite fall memory. Was it playing in the leaves with your kiddos? Was it a fun afternoon at the tailgate? Or a family day at the pumpkin patch? Tell us about it. You can also enter via e-mail at giveaways@nwaMotherlode.com.
HOW TO INCREASE YOUR ODDS: As always, we reward those mamas who help spread the word about giveaways. Send your friends an e-mail about this giveaway and we'll give you an extra chance to win for every friend you tell. Just be sure to put giveaways@nwaMotherlode.com on the CC line of your note so we can give you proper credit.
A BIG thank you to Shutterfly for sponsoring this Techno Mama giveaway!

Shutterfly provided free product samples for the purpose of this review.
Sarah would love to hear from you with questions or feedback regarding gadgets, technology, or blogging. You can also stop by Sarah's personal blog, Musings of Mother Hood to say hello. To read previous installments of Techno Mama, click here!