Family-friendly events & activities guide for parents in Northwest Arkansas for Halloween 2019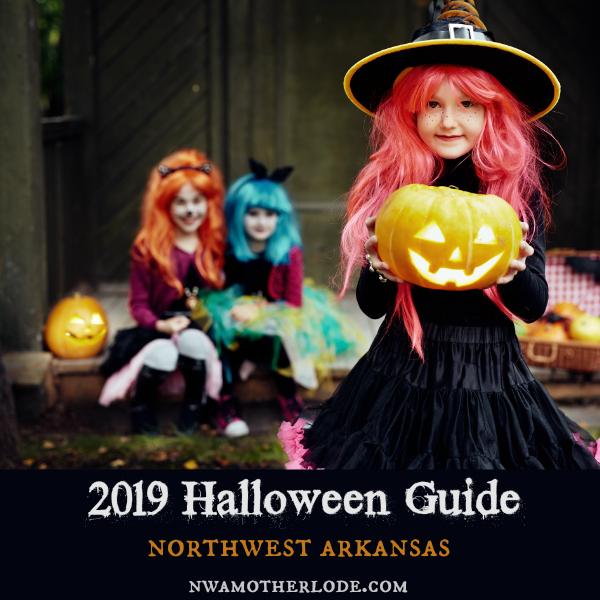 Happy Halloween, mamas! We've got some great events happening here in Northwest Arkansas, so take your pick!  FYI, you can CLICK HERE for a list of other fall events, ideas for things to do in NWA this season and pumpkin patches to visit.
Here are some of the fun Halloween events, separated by city. Just click on the name of the event to find out more about each:
Fayetteville:
Oct. 18-19, 25-26: Zombie Adventure, Modern Mission. Zombies have overrun the facility. Let the kids (12 and up) have some laser tag fun while battling zombies and trying to find a cure.
Oct. 19: Service Dogs of Distinction Howling Fun Run. The Howling Fun Run is a family and dog friendly event. You may participate in the 3K Fun Run or 1K Dog Walk. Participants will receive a tee shirt, goody bag, door prize ticket, and breakfast. Goody bags. The 3K Fun Run will begin at 8 am and the 1K Dog Walk at 8:15. On site registration is $25, (begins at 7:30) Early Bird Registration $20 (Eventbrite) Children under 10 free. Lots of door prizes and costume contests.
Oct. 19: Super Saturday, The Witch Sisters Return, Fayetteville Public Library, 10:30 a.m. The Witch Sisters return after 333 years to gain their youthful looks back again, but through a turn of events summon the wrong book and are required to act out the whole story to reverse the spell. This is a fun show the whole family should enjoy. Who knows, the Sisters may put a spell on you while you are there.
Oct. 31: Indoor Trick-Or-Treat Adventure, Rolling Hills Baptist Church, Fayetteville. 6-8 p.m. Trick-or-Treat through Gravity Falls, Stranger Things' Hawkins, Halloween Town, and Candy Land instead. Themed photo spots, games, and making friends with mermaids and pirates will make your quest for a big bag of candy even more fun for the whole family. Doors open at 6 PM. Free admission, but remember to bring one canned good to benefit Cooperative Emergency Outreach of Washington County.
Oct. 31: Trick or Treat on the Square, Thursday, October 31, from 4-6pm. Free parking will be available in the Fayetteville Town Center parking deck and if it rains, the fun moves inside the Fayetteville Town Center.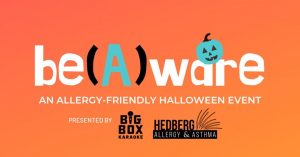 Oct. 31: Be(A)ware: An Allergy Friendly Halloween, hosted by Big Box Karaoke and Hedberg Allergy & Asthma Center. Thursday, Oct. 31, 3-6 p.m., Big Box Karaoke, Fayetteville. BBK and Hedberg have partnered together to bring a fun and FREE Halloween event to NWA. The Be(A)ware Halloween event is the first and only allergy-friendly event in NWA. The goal is to create a fun, inclusive and safe place for all kids – food allergic and non allergic, while spreading awareness of food allergies and raising money to help fund research. 100% of profits will go toward The Food Allergy Fund. Trick-or-treaters will get to visit BBK's 7 privates suites that will be turned into fun, themed experiences for the kids by the sponsors. Food-allergy friendly treats and non-food treats will be available for the kids.
Springdale:
Oct. 18: Community-Wide Fall Bonfire. 1423 E. Emma Ave. in Springdale | 6-9 p.m. Community-wide bonfire with live music, food, & free activities for the whole family—including FREE s'mores and FREE pumpkin decorating. This event is part of the city's annual Ozarktober festival, celebrating the fall and the beautiful Ozark region.
Oct. 19: Movie Night, Hotel Transylvania. Springdale Public Library, 2 p.m. Let's get in the mood for Halloween! Join the Springdale Public Library for a viewing of "Hotel Transylvania."
Oct. 26: Springdale Halloween Fest, sponsored by Springdale Parks & Rec and Springdale Police Department, downtown Springdale. Saturday, Oct. 26, 4-7 p.m. Springdale Parks and Recreation and The Springdale Police Department are joining together again to bring the Springdale Halloween Fest to Downtown Springdale and Shiloh Square. Celebrate Halloween with friends and family for a fun free night in Downtown Springdale. The evening will consist of candy giveaways from the local downtown businesses, touch-a-truck, carnival games, a pumpkin drop, a pumpkin carving contest, and more.
Oct, 28: Family Friendly Harry Potter Scavenger Hunt Black Apple Crossing, 321 E. Emma, Springdale, 4-7 p.m. Harry Potter Trivia, 7-9 p.m. Black Apple and the Wizard Way of the Ozarks are teaming up for a very Harry Potter evening on October 28 in downtown Springdale. Start things off with a Harry Potter Scavenger Hunt, meeting various characters and finding memorabilia between 4-7 p.m. Check-in and finish is on the front patio at Black Apple. The Scavenger Hunt is family-friendly. Non-alcoholic beverages (including n/a Butterbeer) for purchase. Also available, the annual Butterbeer-inspired cider (Hagrid's Scrumpy) on hand for 21+.
Rogers:
Oct. 6: Hobbs State Park's Fall Festival Hobbs State Park, 1-4 p.m. A host of free and fun family-orientated events will take place at  Historical Van Winkle Hollow and the visitor center of Hobbs State Park Conservation Area on Sunday, October 6. Bring the entire family to discover the past. Blacksmith demonstrations, early food preservation, old-timey games, music and more will be at the Historic Van Winkle Hollow from 1- 4 p.m. Craft demonstrations with weavers, tatters, spinners, and smockers; educational "table top" demonstrations, music and short hikes will be available at the visitor center from  1- 4 p.m. All of these family activities are free and open to the public. For more information, call: (479) 789-5000.. 20201 East Hwy 12 Rogers. Please park at the visitor center parking lot on Hwy. 12 just east of the Hwy. 12/War Eagle Road intersection. The free shuttle will run constantly from  1- 4 p.m. between the visitor center and Historic Van Winkle Trail.
Oct. 17-18, 25-26: Evening Tours of a House in Mourning Rogers Historical Museum 322 S 2nd St, Rogers. Take a special tour to learn more about Victorian rituals of mourning with costumed interpreters. Reservations are required and tours are limited to 12 people each. Time: 7 p.m., 7:15, 7:30, 7:45 and 8 p.m., October 17-18, 25-26.
Oct. 26: Harry Potter Halloween Party, Barnes & Noble Rogers, 7-9 p.m. Come dressed in your finest witch, wizard, fantastic beast, or frightfully clever costumes for a magical evening.
Oct. 27: Trunk or Treat, Central United Methodist Rogers. Annual not so spooky afternoon of treats! Be sure all adult and youth small groups are represented with a trunk…you won't want to miss out on the opportunity to win the coveted Best Trunk award! Not only do you get the golden skeleton, but also $100 donated towards Gravity's mission trip in your honor!
Bentonville:
Oct. 5: Fall Tree ID at Crystal Bridges. Led by Crystal Bridges horticulturalist Marina McCoy, this Nature Talk encourages participants to look closely at trees and discover the beauty in the patterns and textures as the seasons begin to change. The talk will begin in the classroom learning about identification clues, then we'll head outside for a guided walk on the museum's grounds.
Free. No registration required.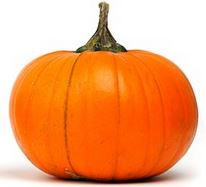 Oct. 13: Oktoberfest on the Square at historical Fayetteville Square, 1-7 p.m. 100% Arkansas craft beer. Kids are free. Food trucks. Local art and vendors. Live music. 21+ $10 – this gets you a collectible cup and one token. 18+ and Designated Driver $5.
Now through Oct. 31: HallowSTEAM at the Amazeum. 13 days of wonder, creativity, and discovery! STEAM activities planned, but with a Fall or Halloween twist from October 17 – 31! Investigate Ice Balloons with toy spiders inside, hammer nails and golf tees into pumpkins, we're even putting a halloween twist on Ozobot.
Oct. 24: Ghouls' Night Out, Meteor Guitar Gallery 128 W. Central Bentonville, 7-11:30 p.m. Ghouls Night Out is a Halloween/Costume themed event where attendees dance the night away while enjoying specialty themed drinks/snacks, silent auction, raffle prizes, photobooth and more! Each year the bar is set high for the costume contest, so make sure you come dressed to impressed to be entered to win a prize worth dying for. Keep your eye out for a few additional surprises that will be released as the event approaches.
Oct. 26: Halloween Spooktacular, Bentonville Parks & Recreation, Join Bentonville Parks & Recreation for this FREE event, 4-7 p.m., 1101 SW Citizens Circle. Pumpkin Patch & Decorating, Touch-A-Truck Trick or Treat, Costume Contest, Inflatables, and of course candy.
Bella Vista
Skeleton House, 20 Sandridge Drive. This family in Bella Vista goes ALL OUT. Drive by and see. It's awesome. They're also doing a haunted house 10/31-11/2 with donations benefiting local nonprofits.
Tune into 95.9FM for kid friendly music or roll the windows down for creepy sounds. Fog going on the weekends only. Drop off a small donation to NWA Bully Haven Rescue or to the Bella Vista Community Involvement Coat Drive. Bring a monetary donation, dog food, toys, treats, blankets or a gently used coat for adults or children. Bins out front for each. They continually add throughout the month! Happy Haunting and please remember to turn your hazard lights on.
Cave Springs:
Oct. 4, opens. Asylum Haunted House
Prairie Grove:
Oct. 26: Trunk or Treat, Prairie Grove Battlefield, 506 E. Douglas St., Prairie Grove. 4-7 p.m. Join park staff, Prairie Grove Police and Fire Departments and other civic organizations for this afternoon of family fun. Trunk-or-Treat booths, inflatables, food vendors, and games will be set up near the Borden Orchard. Enter via the Borden entrance, free parking is available.
Gravette:
Oct. 26: Free Gravette Community Fall Festival, Chili Cook-off and Trunk or Treat, Ozarks Community Hospital, 1101 Jackson St. SW, Gravette, 4-7 p.m. Games, food, fun, prizes, petting zoo, pumpkin painting, crafts, face painting and more.
Eureka Springs:
Oct. 26: Eureka Springs Zombie Invasion Spring Street, Eureka Springs. 6:30-7:30 p.m. A parade of hundreds of hungry zombies will make their annual descent down Spring Street, followed by apocalyptic vehicles, spooky street performers, and Halloween floats. This is Eureka's biggest parade spectacle and it is not to be missed! All are invited (locals and visitors) to dress up and join the horde. A benefit for the local Flint Street Food Bank. More info coming soon! Visit the Facebook page to see new info.
Oct. 11: Eureka Springs Witches Escape, Around town in Eureka Springs, 11 a.m. to 8:30 p.m. Ladies prepare to have a wickedly good time at this magical day of music, entertainment, food, drinks, dancing and more. This fundraiser for women 18 years and older will benefit the Eureka Springs Historical Museum and the Cup of Love Food Pantry. Sponsored by Eureka Springs Historical Museum.
Oct. 17-19: 11th Annual Voices from the Silent City Cemetery Tour
4119 E. Van Buren Eureka Springs, Tours start from 5:30-8:30 p.m. Costumed guided, living history tours of the Eureka Springs Municipal Cemetery located on Highway 62 East. These tours feature actors in period costumes sharing stories of their unique, colorful pasts. These are one-hour walking tours through the Cemetery starting at 5:30 p.m. departing from the parking lot of the old Victoria Inn and leaving every 20 minutes until 8:30 p.m. Free parking and free shuttle service are available to the cemetery. This is a main fundraiser of the Eureka Springs Historical Museum. Come and learn about the history of Eureka from some of its original founders.