Kaleidoscope Dance Academy Camp is one of the camps we're featuring in this year's Summer Camp Guide. My own daughter (who is now 9 years old) attended a Kaleidoscope camp two years ago and fell in love with dance and the studio itself.
She had taken dance classes at a different studio in the past, but I'd decided to look for different options. I wanted a studio that is committed to letting little girls look, dress and dance like young girls – not sexy women trying out to be a Lakers girl. And I also wanted a studio that cared enough to choose dance music with lyrics that wouldn't make me cringe if my daughter started singing it in the car with her grandmother.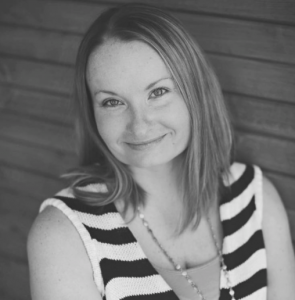 After I met and talked with Laine Harper, Director of Kaleidoscope Dance Academy, I knew I'd found our new dance studio home. She's not only a dancer and an instructor, she's also a mom who truly cares about the values and the type of atmosphere created at the studio.
When I attended my daughter's first Kaleidoscope dance recital last spring, I was so impressed, not only with the quality of the dancers, but also because none of the choreography made people in the audience feel as if it was inappropriate for the age of the dancers. And the costumes were SO cute but never too revealing or in bad taste.
If you're on the hunt for a great place for your son or daughter to learn dance, I'd definitely recommend trying one of the Kaleidoscope dance camps this summer. (By the way, Kaleidoscope has a large group of boys who take classes here, and they are amazing! So fun to watch them on stage.) Here's more info on the camps:
Kaleidoscope Dance Academy offers themed dance camps in the summer that are perfect for kids who are new to dance as well as more experienced dancers who want to sharpen their skills during the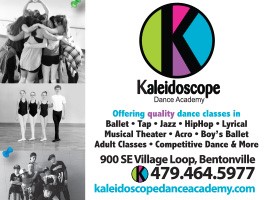 summer. Each camp runs from 9 a.m. to noon, and each dancer will receive a camp t-shirt. Some camps include field trips, snow cone treats, visits from real princesses and more!
Summer sessions and themes:
June 20-23: Tropical Paradise (Ages 3 to 9; grouped by age)
June 27-30: Art of Dance (Ages 5 and up)
July 11-14: Frozen in July (Ages 3 and up)
July 18-21: Dance is Amazing (Ages 5 and up)
August 1-4: Princess Camp (Ages 3 and up)
Click HERE to visit Kaleidoscope's website for info on summer camps.